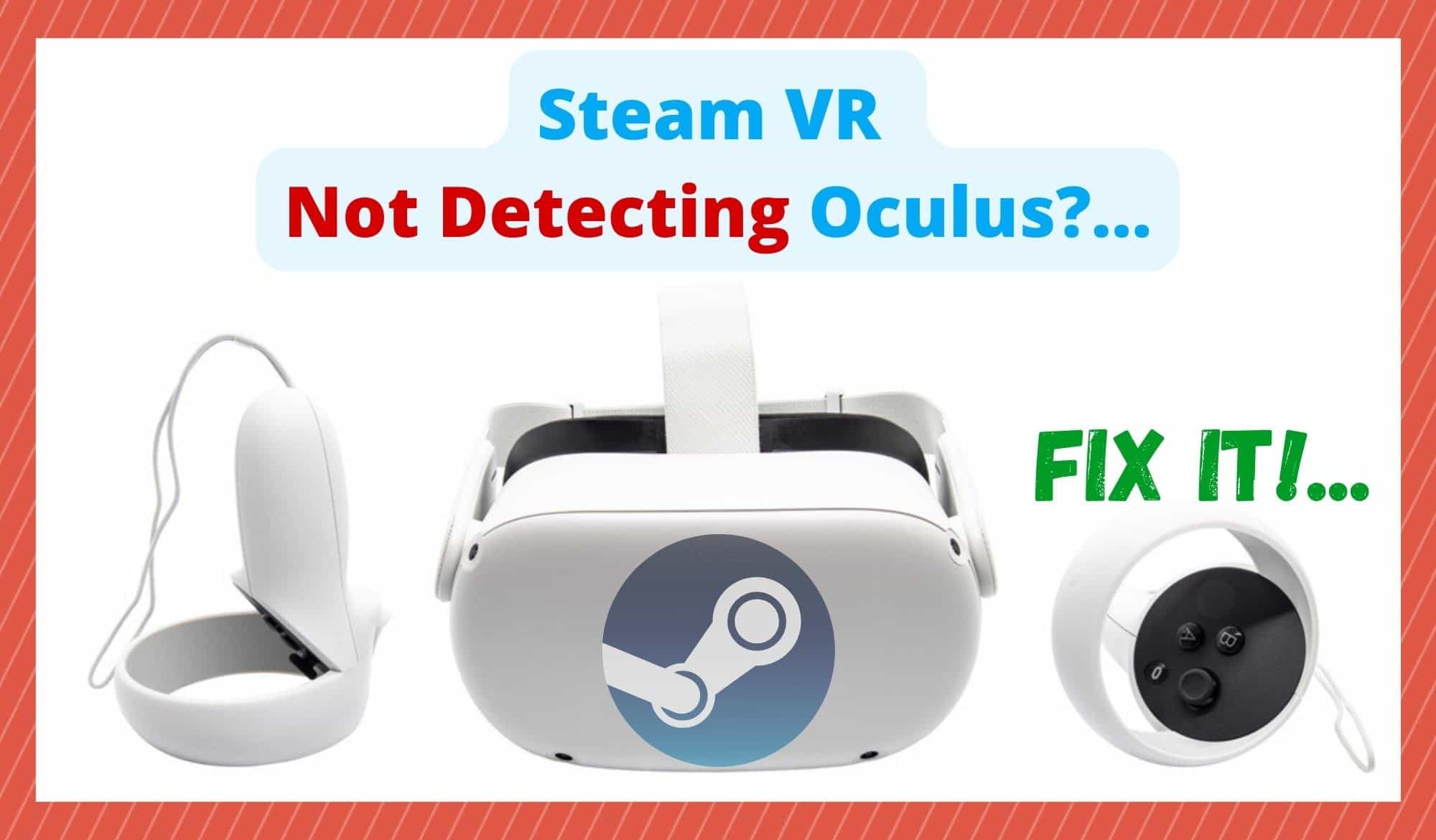 These days Steam don't need any introduction – so we're just going to skip all of that! However, many of you out there may be new to the Steam VR tool and have a little bit of difficulty working out how to best use it. 
Basically, it's a free added extra feature that allows anyone with a Steam account to add in that VR element into their gameplay. 
The only real requirements for you to use it are that you have a VR headset and are trying to use it alongside a game that allows for VR. In addition to that, you do also need to have the hardware to support it. 
That includes a decent GPU and a VR-enabled monitor. Once you have all that in order, it's a simple case of getting all of these things to work in unison – which is what we're here to help you figure out. 
Steam VR Not Detecting Oculus
In recent times, we are seeing quite a few people that can't get an Oculus Rift to connect to the Steam VR suite. In fact, it's such a common problem that it just couldn't be put aside anymore. 
Basically, it seems that you all have the right gear, but still Steam VR just won't detect or recognise that there is an Oculus Rift hooked up. After spending all the cash that you have spent on this, we can fully appreciate how annoying this is. 
The good news is that there aren't all that many obstacles preventing you form making it all work. It's just a simple case of troubleshooting the problem and making sure that you have all your bases covered. So, just follow the steps below and you should be up and running again in no time at all. 
1. Make sure Unknown Sources is switched on
The most common cause of the issue is nothing more than a simple setting that could be working against you without you knowing about it. To be mor specific, it's a setting in the Oculus app and not in Steam. 
Within these extensive settings, there is one that serves to allow the headset to be detected by other devices that it comes within range of. You're going to need t make sure this is switched on before we get into the more complex diagnostics. 
Turning it on is relatively simple when you know how, difficult when you don't. First up, you will need to open up the settings menu of your Oculus app. Within these settings, there is one that will be called "general settings". Go into that menu. 
Next up, you will need to go into the option that is called "unknown sources" and then enable it. This should open up the lines of communication between the Oculus and Steam VR. 
Now all that remains to do is restart the Oculus app and Steam before you try to make them work again. This activates the changes to the settings you have made. 
2. Try reinstalling Steam VR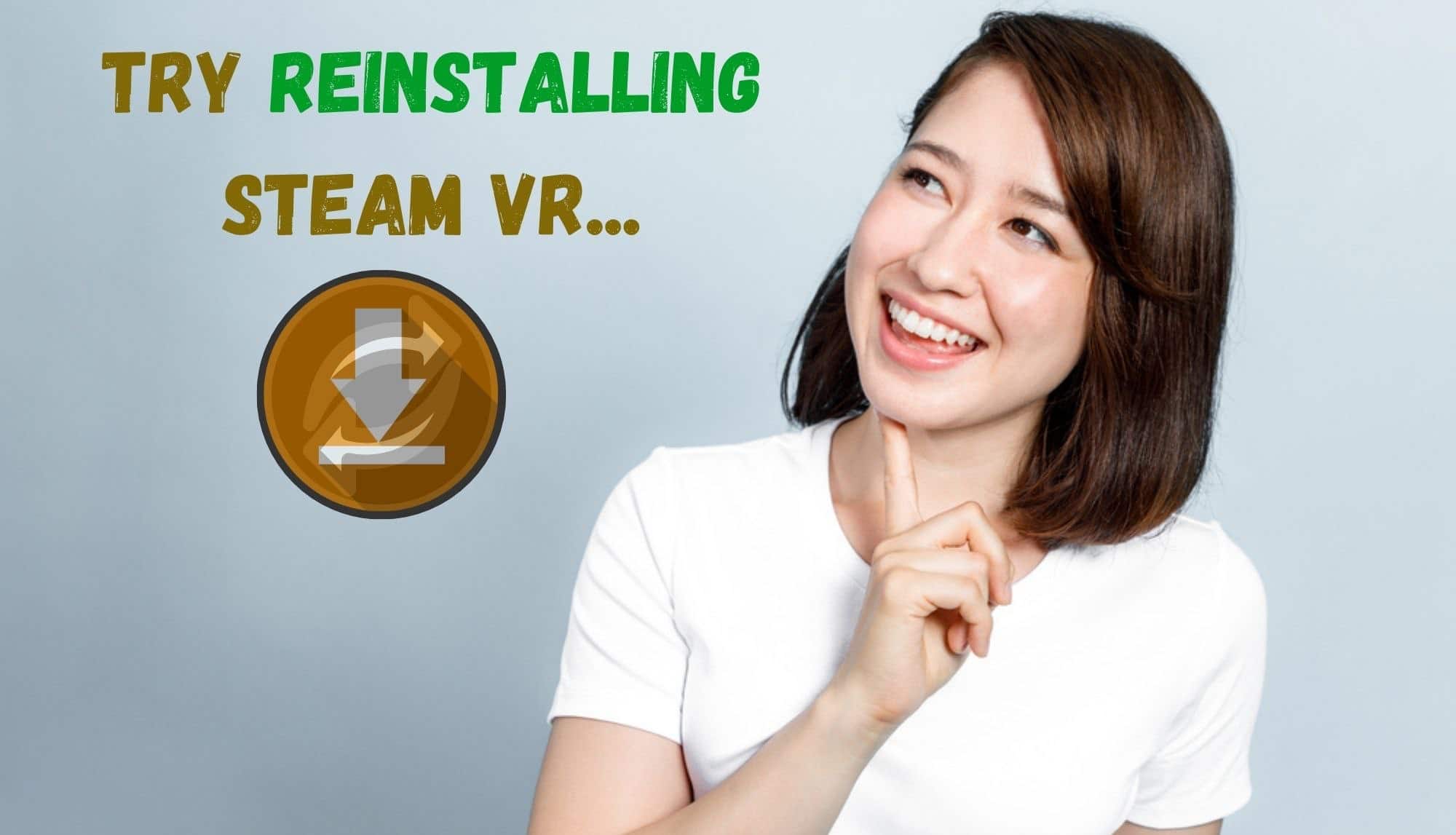 If the issue wasn't caused by the setting on the Oculus app, the next most likely thing behind the problem is that Steam VR may just be a little buggy at the moment. For those of us who use Steam regularly, we all know that it is prone to bugs. 
Thankfully, these are generally fixed really quickly with swarms of updates – quite often coming in on a near daily basis. But let's face it, we all hate waiting for these things to fix themselves. A good way to take control on this and clear out the bugs is to simply reinstall Steam VR.
The process for this isn't all that tough. Here it goes. First up, you will need to head to your game library in Steam. In this menu, you will then need to find Steam VR, then right click on it. This will give you an option to uninstall the app. Just click on it and confirm your action. After that is done, all that remains is to reinstall it. 
Go to the Steam store and find and download it. After all of that there is a reasonably good chance that everything will work just fine. If not, there is one more thing you can try as an extension of this suggestion. 
Go into the Steam VR app on Steam, then check the properties file. From here, you will see an option to verify the files. Click on that and wait for a while as it does its thing. Then, try connecting your Oculus again. 
3. Make sure that the headset lines up with the sensors 
While you are setting up the VR headset and Steam VR, sensors get to work determining whether or not you are actually using the headset. On occasion, it can be the case that these sensors are blocked by something or are set up in a way that they don't line up with the headset itself. 
To fi this, just make sure everything is positioned as it should be. When everything is lined up, you should see some green lights to indicate that it has been done correctly. 
4. Turn on Steam VR beta update option
Again, we are going to try a fix that can be easily done by just accessing the properties of Steam VR and changing something small. But, there is a catch. Before we begin on this one, we would recommend that you again uninstall and reinstall Steam VR. The instructions on how to do this are above. 
Once that is done, just access the properties of Steam VR by going through the Steam library. Under these properties, you will find an option that is called "beta tab". From here, you will have the choice to enable "Steam VR Beta Update". Give that a go and then check whether or not the issue has been resolved.
The Last Word
Unfortunately, that's all we have for this particular problem. Beyond this, we are either looking at an issue with the Oculus Rift (not all that likely if it is new) or something on Steam's end (far more likely). 
So, we would first recommend that you get in touch with Steam to tell them about the problem. While you are talking with them, make sure to let them know everything you have tried so far to fix it. This will help them narrow down the cause much quicker.
In the worst-case scenario, they may not be able to do anything and you could be one of the very few out there to have received a faulty Oculus Rift. Hopefully, this isn't the case.