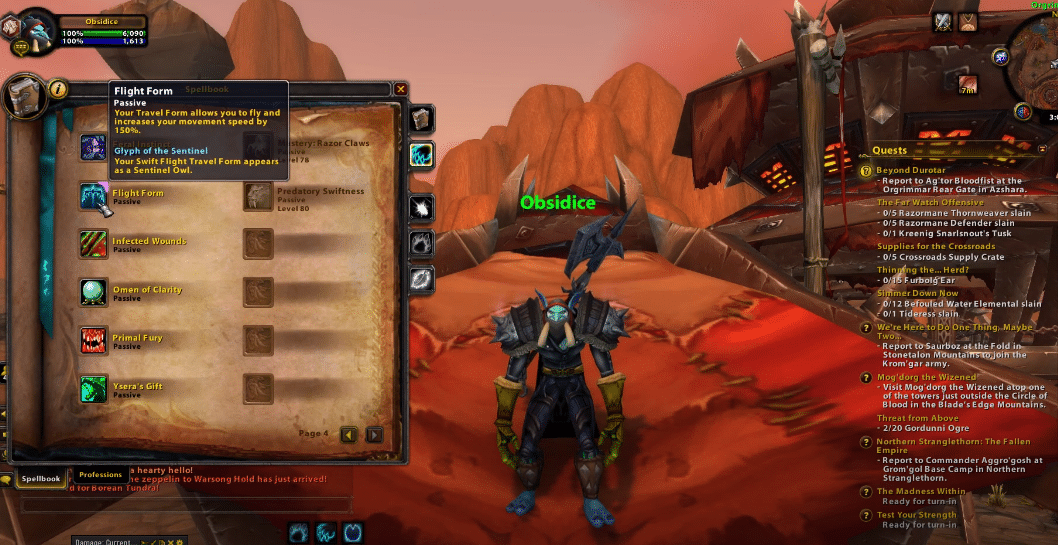 Spells play an incredibly important role in WoW. Whether it be combat or simple exploration, there are countless spells available in the game that are all used for accomplishing different tasks. Similarly, there are certain spells that may need certain requirements.
How to Fix Glyph of the Sentinel Not Working in WoW?
Glyph of the Sentinel is one of the many spells that can be used in the game. The spell basic requirement is a druid as it helps your Swift Travel Form appear in the form of a Sentinel Owl. The problem is that we have been receiving different kinds of complaints from the user that the Glyph of the Sentinel is not working for them in WoW.
In-Game & Web Guides for World of Warcraft
Zygor Guides are the best and fastest way to level your characters in World of Warcraft and accomplish more in less time.
Hottest Lepre store World of Warcraft Boosting Offers
This is why today; we will be exploring the issue ourselves. Using this article, we will be mentioning all the different ways on how this issue can be successfully fixed. All the details are mentioned down below:
You May Need to Use Mark of the Sentinel
According to most of the complaints that we received; players were actually able to use certain basic forms using the spell. However, their flight was unable to take the form of a Sentinel Flight. This made them wonder exactly what was wrong as they were previously able to do so before a patch update.
Well, the reason behind it is simply because this was an intentional change done to the game. There is an item called "Mark of the Sentinel" which can be found in the barbershop. You will basically have to make use of this item in order to unlock the Sentinel Flight.
Store Glyph of the Orca
Just like Glyph of the Sentinel, this particular spell is also something that can be found in the game. Weirdly enough, some users mentioned how having both of them in their bags actually caused issues in casting a spell.
Likewise, they further emphasized how they were able to fix the issue by simply getting rid of Glyph of the Orca. Hence, all you have to do is to store it somewhere else, i.e., a bank.
You May Need the Specified Skill
For you to be able to transform your Flight into different forms, you will need to have the required skill for it. These skills are most usually acquired by reaching the required goal after which you will be rewarded with the skill.
For instance, you may need Artisan Riding skill for Sentinel Owl, which can be acquired around level 70.
The Bottom Line
In case you noticed that Glyph of the Sentinel is not working for you in WoW, then this article should be quite useful to you. Through the article, you can avail some of the easiest and most effective troubleshooting methods that can help you ultimately resolve the problem in no time at all!