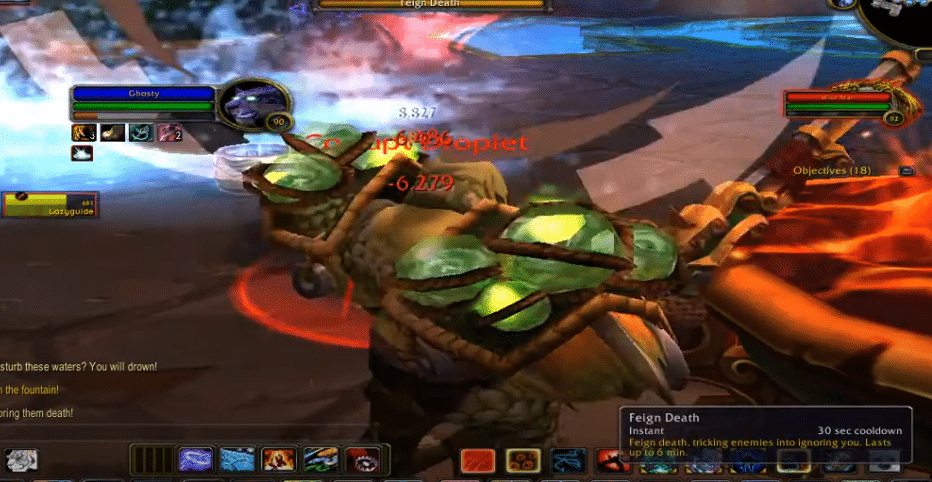 Wise Mari is the very first boss that players will have to encounter in the Temple of the Jade Serpent. This temple holds much importance and was introduced during the WoW: Mists of Pandaria expansion. Wise Mari himself isn't too tough to beat, which is understandable as he is only the first boss of the temple. But regardless of this, he is still near impossible to get through at times.
This is because the fight with him is bugged. Players need to kill some of the adds that he spawns before they can finally get down to killing Wise Mari. This is frustrating due to the fact that he doesn't spawn these adds at times. This is a very common issue that Blizzard has still not released a fix for. Regardless, there are still some solutions that players themselves can implement, which are given below.
In-Game & Web Guides for World of Warcraft
Zygor Guides are the best and fastest way to level your characters in World of Warcraft and accomplish more in less time.
Hottest Lepre store World of Warcraft Boosting Offers
3 Solutions for Fix Wise Mari Not Spawning Adds?
Reset the Instance
Before players get down to doing research and trying all kinds of different solutions given to them, the first thing they should try is resetting the instance to clear the bug. There's an option to do so for all bugged scenarios such as this one and said option is usually able to fix this problem where Wise Mari doesn't spawn any adds to help himself.
In order to reset, all you have to do is click on the player portrait while outside of the dungeon. You'll be presented with the option to reset after doing so. Click on this option and walk back in to fight Wise Mari. If he still doesn't summon any ads after this, try the other solutions given below.
Leave the Area
The next recommended course of action is leaving the temple and its surrounding area altogether. If the instance reset wasn't enough to get Wise Mari to spawn his adds, trying out some time away from the area should fix the problem. As you can guess, all you need to do is leave the surrounding area of the Temple of the Jade Serpent and then come back a few moments after.
Don't Be Too Aggressive
This solution applies specifically to every single player trying to fight Wise Mari that is using a character that is over the level of 90. The reason why the fight is bugging out is that your character is too strong for it and is beating Wise Mari with one or two hits. Beating a boss so quickly can cause the game to glitch out, as it doesn't realize what's going on. That said, just try to wait it out and don't attack Wise Mari at all.
The exact recommended solution would be to walk into the boss room and run straight towards the end of it, exactly to the opposite side as opposed to where you came from. Now just stay on this site for a while and wait for Wise Mari to spawn his ads while he's in his bubble.