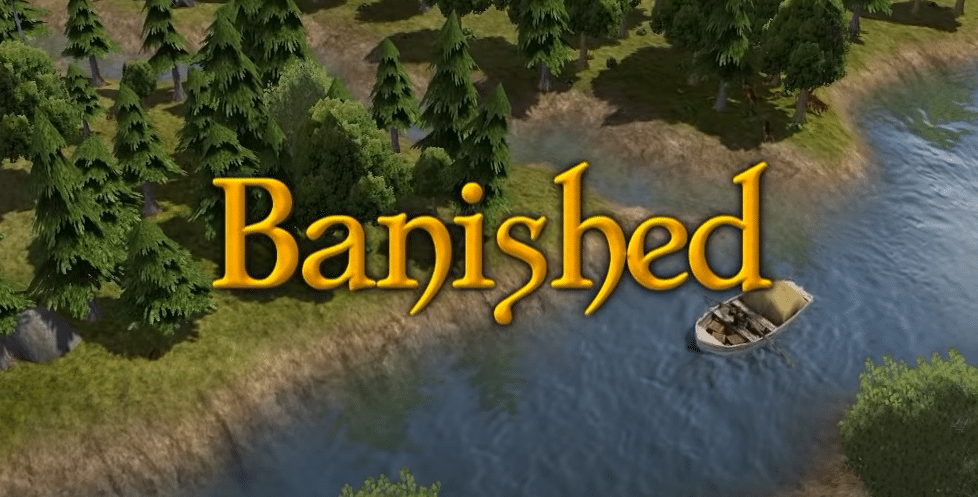 Banished
Banished is a strategy game that mainly involves city building, developed by Shining Rock Software. The game was launched in 2014 and was released only for Microsoft Windows. The game's key elements include resource management and survival.
Banished takes place in a dark and isolated, yet growing society. Survival and building your city go hand in hand here. Its gameplay relies on economical sustainability and optimization. Unfortunately, the game's release wasn't much welcomed by gamers as it received mixed reviews, which included both positive and negative experiences.
The critics and player base were excited to see the polished graphics of Banished, as well as the difficulty balancing. However, it received criticism when players noticed a lack of feedback for his actions. Even when the game's main focus was on survival, it had not put much weight on survival once the city started progressing.
The gameplay of Banished involves the player leading a community of outcasts to help them grow and manage their own settlement. The game's main focus is not on the player, but his town. The people living in the settlement act as a way of resource that the player has to manage.
Every player should start by assigning each citizen a specific job. For instance, tell them to build, or fish. Although the citizens will get to the job as soon as you assign them, the player will need to keep an eye on their needs. A player will need to ensure that the citizens get what they need to keep them healthy and happy. An important way to keep them healthy is to provide them with enough food. As the town grows, more citizens will be added by either birth or through the arrival of a nomad. This also means that citizens will die once they have aged enough.
Top 5 Games Like Banished:
For many gamers out there, Banished failed to meet their standards. Even if it managed to do for some players, they were soon burned out as the game does get repetitive after a certain time.
In today's article, we will be mentioning all the best alternatives to Banished. So, if you were also bummed out about Banished and are looking for games that play out like Banished but do a better job, then we have got you covered. Here are all the games mentioned below:
Frostpunk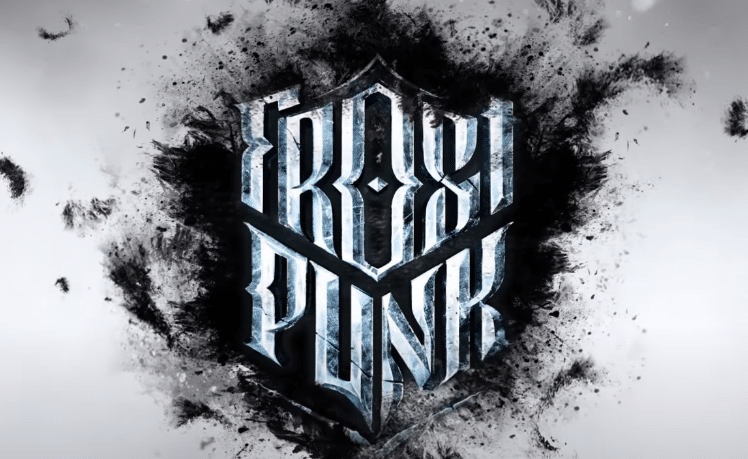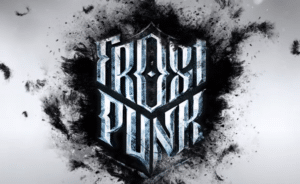 Frostpunk is a survival game that relies heavily on its city-building mechanics. It is developed and published by the 11-bit studios. Initially, the game was only released for Microsoft Windows. But soon it made its way through other popular platforms such as the PlayStation 4, and Xbox One. On release, both players and critics were more than happy to play the game as it enjoyed getting positive reviews. It was reported that the game had sold over 1.4 million copies only within the first year.
Frostpunk takes place in the 19th century, where the player takes the position of a leader. The player is entrusted with the task of building, and managing a city during a volcanic winter. The player's main objectives are to manage resources, make several choices that affect survival and explore areas for the survivors.
Frostpunk provides the player with a bunch of scenarios with each one of them having a completely different story to tell. A player will also have to face multiple challenges as he continues his quest for protecting his people. He will have to confront different kinds of dangers in order to protect both his land and his people.
RimWorld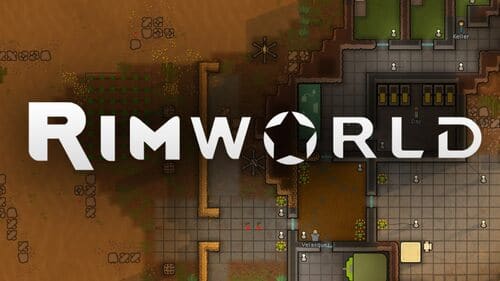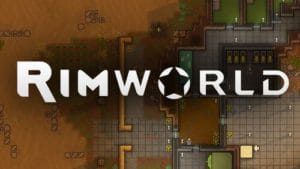 RimWorld is a 2D simulation video game that takes place in the future and focuses on construction and management. It was developed by Ludeon Studios that are based on Montreal. Prior to its release, the game was originally planned to be called Eclipse Colony. Eclipse Colony was supposed to be a funding project that would release Early Access only for Microsoft Windows, macOS, and Linux in 2013. However, seeing its success, the game evolved into RimWorld and was officially launched in 2018.
The goal of the player in this game is to make sure a colony of people survive. These people will have to fight against dangerous threats, that involve both environmental and internal events. The events are randomly generated which makes up for a great challenge for the player.
The game's difficulty is progressive, as the difficulty will increase as the player advances. However, to keep the game from getting almost impossible to beat, players will also get a hold of newer technology.
At the start, the player will only have 3 different characters in the colony. But as the player makes his way through the game, more people join the colony. Each one of the characters will play a specific role and contribute to the player's colony.
Surviving Mars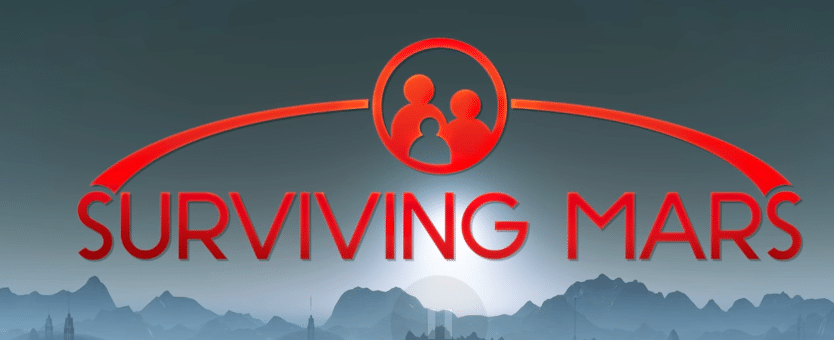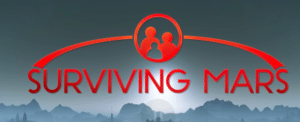 Surviving Mars is another simulation game, focusing on city building. The video game is developed by Bulgarian Studio, whereas it is published by Haemimont Games. It was released back in 2018 and is available in Microsoft Windows, macOS, Linux, PlayStation 4, and Xbox One.
In Surviving Mars, the player plays as an overseer whose job is to build a colony on the planet Mars. He must build this colony to make sure all the colonists will survive in this planet. One great thing to note about this game is that it is demonstrated on real Martian data.
The game requires the player to choose a nation, as each nation comes with different advantages and mechanics. Once the player has chosen, they will land on Mars using drones and rovers. The drones and rovers will help the player set up water and power infrastructure, and other necessary things.
Now, it is up to the player on how he builds his colony and protect the colonists. The player has multiple ways he can manage and grow his colony. The main goal is to build a thriving colony. For survival, he will need to gather resources from different sources.
Factorio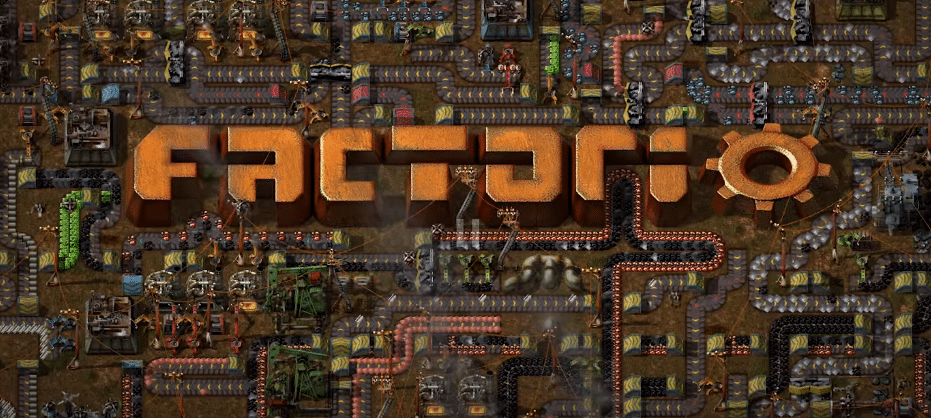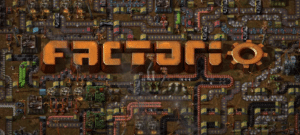 Factorio is a management and construction video game created by a Czech studio, known as Wube Software. The game was recently released for Microsoft Windows, macOS, and Linux in 2020 after a long 4-year phase of early access.
The game features an engineer who accidentally crashed on a planet lived by aliens. In order to survive, the player must harvest all the planet's resources. The player's task is to build a rocket. But as Factorio is an open-world game, players can continue exploring the world, even after they have successfully finished the story. Another great thing to note about Factorio is that it has both single-player mode, and multiplayer mode.
Players will have to craft tools and various machines which will allow them to create more cutting-edge materials. The game basically follows a progression system, where players will be able to build more and more advanced technologies as they progress. The end goal is to build a rocket, which requires having huge amounts of resources. The player will need to build various technologies and an advanced factory before he can even try to build a rocket.
Pharaoh


Pharaoh is a 2D city-building video game released all the way back in 1999. It was created by Impression Games, and published by Sierra Studios. The game is only available for Microsoft Windows.
The great thing about Pharaoh is that the player has to overlook an ancient civilization while following the same city-building formula found in many games these days. Players are responsible for the management and growth of settlements and cities in Ancient Egypt.
Players will have to make sure that the people living in their settlements are well-fed, healthy, employed, and protected from threats like diseases, wars, and disasters.
Pharaoh might be a bit too old for some players. If that is the case, then we have good news for you as a remake was recently announced that was named Pharaoh: A New Era. The remake is being made by Triskell Interactive and Dotemu.
In Pharaoh, the player plays in an isometric perspective. Although the viewing angles can be changed, players cannot change the game's magnification level. A few puzzle aspects can also be seen in the game. Keyboard and mouse shortcuts are mostly used by the player to manage controls.
Conclusion
These were our top 5 picks for games like Banished. Every single one of these games offers a similar, yet better experience than Banished. What's more, is that none of them are really ranked. You are free to choose whichever one you want to play first.
However, if it was up to us, we would recommend you start with Factorio and Frostpunk. Both are incredibly loved by their players and offer some of the best management-building experience found in any game.