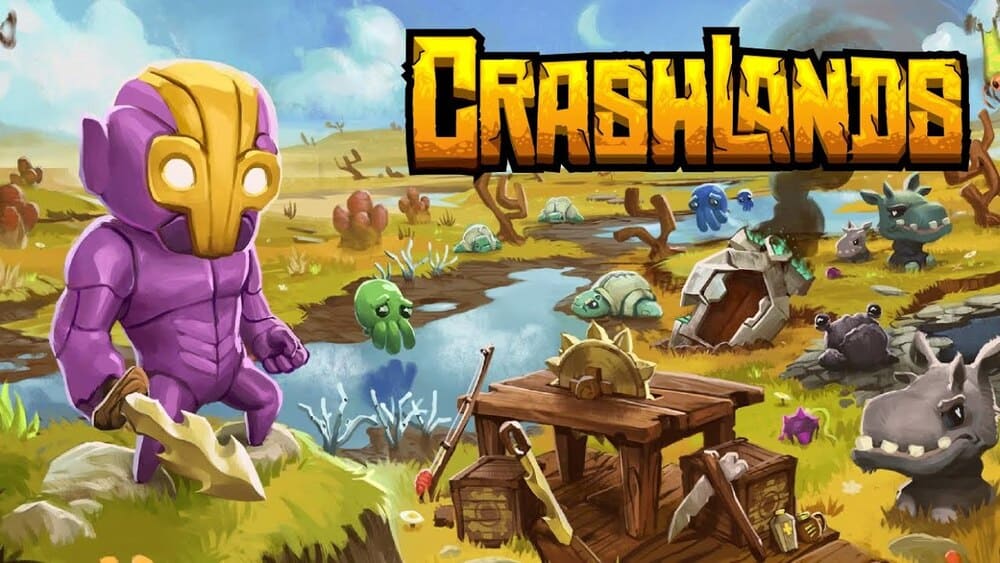 In 2016, Butterscotch Shenanigans released an adorable looking game which was known as Crashlands. This game went on to become quite more popular than you'd expect it to be, especially among those that like to game on smartphones. It is a fun action and adventure RPG that puts players inside of a strange-looking planet. Said planet is filled with all sorts of wonders, but not all of these different wonders are as enjoyable to witness as you'd expect. There are many alien monsters in Crashlands that you'll be facing, and sometimes even taming.
There are lots to like about the game. Even after you look past the great action and environment, there's a lot of comedy to enjoy. There is also a large world that you can usually freely explore. Crafting resources and fending off monsters will be your main objective, but that shouldn't distract you from all the other different things that you'll be able to do in the game. If you enjoyed all of this in Crashlands and wish to try out more games of the sort, you'll be happy to learn that there are a few great options. Check out the list below to see these similar games.
Games Like Crashlands
Don't Starve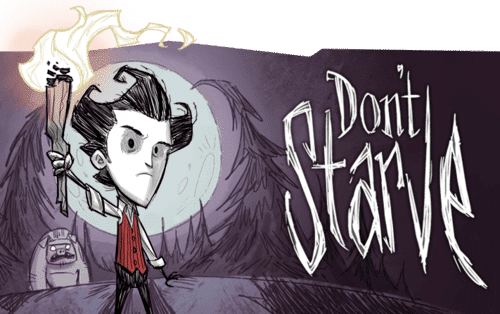 Don't Starve is a very popular name, especially among fans of survival games. This 2D experience puts players on a strange planet which they know little to nothing about. On the said planet, players will be controlling their character and guiding them towards all the different things that they need in hopes of surviving. The way that both Don't Starve and Crashlands play is definitely the biggest similarity between the two games.
Once you get down to playing Don't Starve, you'll immediately find that it is quite similar. There is a big focus on monstrous enemies, and the survival and resource finding aspects are very much the same. You just have to take all the precautions to make sure that your character never dies. There's a little bit of comedy in Don't Starve as well, however, it must be said that this comedy is much darker than what you'll find in Crashlands. Regardless, both games are definitely quite similar.
Terraria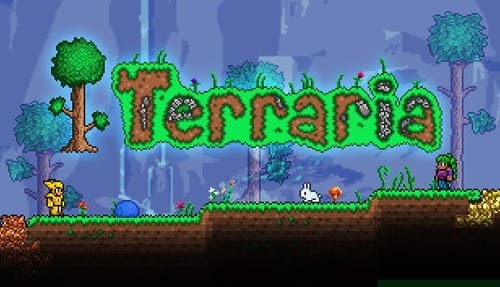 Terraria is another popular game, and arguably the most popular that you'll find on this list. It is one of the best open-world survival video games, and it is definitely one of the best options that you have for Crashlands alternatives. It is another adorable looking game, that in fact has lots of action and exploration in store for players. There are many different kinds of regions to explore and many kinds of enemies to face.
Survival in both Terraria and Crashlands is quite similar. The combat of Terraria is also very enjoyable and the different regions are all beautiful in their own unique way. In Terraria, there are very similar crafting mechanics as well. One difference that is actually for the better is that there are some great building mechanics in Terraria. The only real difference that one could complain about is that there isn't much comedy, but that shouldn't matter too much if you're looking for a Crashlands alternative that is all about great gameplay.
Cat Quest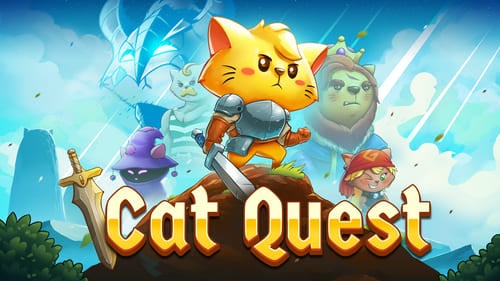 One game definitely worth trying out is Cat Quest, which is especially true if you're particularly a fan of the cute and colorful experience that Crashlands provided. As you can expect from the name, this is a game about questing, while taking control of a cat! Your character is a knight that is in fact also an adorable little feline. You'll be taking control of it and going on all sorts of different adventures, that are just as intense as they are adorable looking.
The combat in Cat Quest is similar to that of Crashlands, but it is quite different at the same time as well. It is another action-adventure RPG but one that focuses on things such as magic and more of the sort. Regardless, the way that both games play is definitely similar and so is the combat, with the major difference only residing in the concept. It is also available for Android smartphones, which means that it is one of the best alternatives for fans of Crashlands' mobile version.
Battleheart Legacy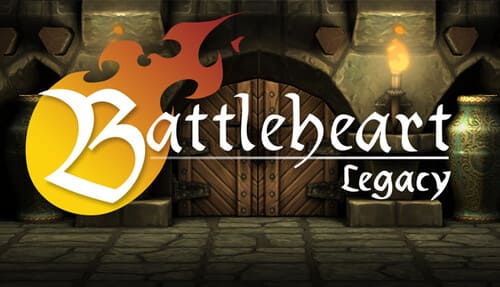 Battleheart Legacy is an action-adventure RPG that came out in 2014. It is an indie game and one that Crashlands fans are likely to appreciate. Battleheart Legacy looks and feels very similar to Crashlands thanks to its camera angles and gameplay mechanics, even though the settings of both games are quite different. The visuals are a bit different too, as Battleheart Legacy tends to go for a more realistic look.
But don't mind how the games' settings are unalike each other, as they are mainly quite identical in most other aspects. The combat, as well as the survival aspect of both games, is quite similar. You gather different things in Battleheart Legacy and can use them to your advantage. There are many enemies to fight as well, and you sometimes have cute companions to help you on your adventures. It is a relatively unique name on this list and one that is worth a try.
Junk Jack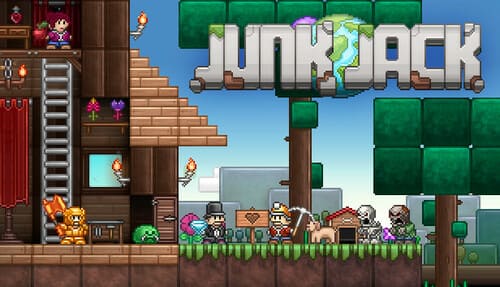 Junk Jack is definitely a quite similar alternative that's is worth checking out. Much like Crashlands, Junk Jack has combat, harvesting mechanics, building mechanics, and much more. The camera view of both games is somewhat different, but that does in no way mean that they aren't similar. Almost every aspect of gameplay is alike, making Junk Jack a great alternative for Crashlands fans on mobile and PC alike.
Junk Jack features lots of different crafting recipes, which is something that Crashlands fans are sure to like. There are multiple different worlds that players can go to, each with its own regions and exploration possibilities. Junk Jack is a similar game that you can easily spend many hours playing, making it a great alternative for Crashlands that you can really sink your teeth into.