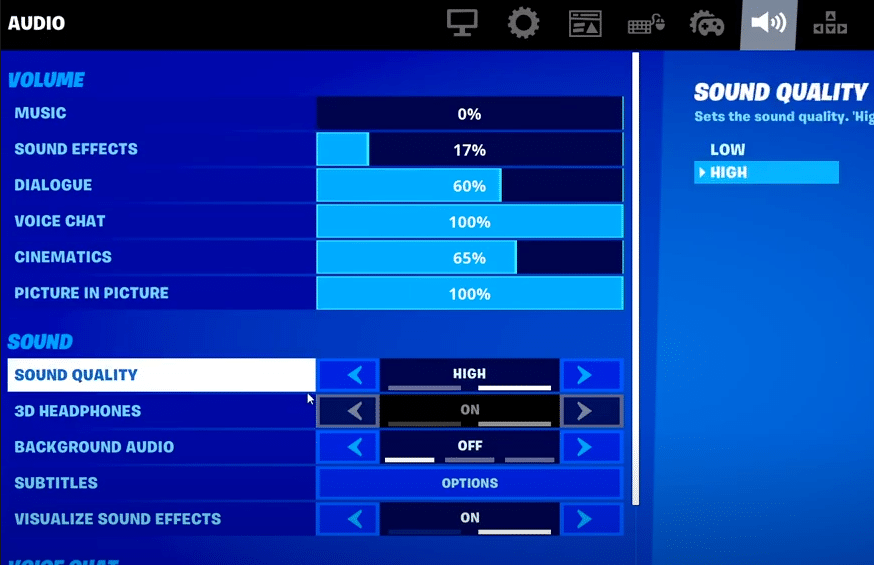 Games like Fortnite require the player to have good gear as they need the player to have all of their game sense active. For instance, things like hearing, flicking, and aiming can all be improved by using the right gaming gear.
How to Fix Fortnite Static Sound?
Hearing a static sound in Fortnite is actually a really common issue that many users are seemingly facing these days. Due to the issue, they are having a hard time playing the game. As hearing is an important element of the game, they can't hear their opponents at all.
In case you are facing something similar and are frustrated, then this article should be of great help to you! Using the article, we will be giving you a list of ways on how you can fix Fortnite static sound. So, without wasting any time further, let's get started!
Check Your Headphones
You will have to determine whether the sound you are hearing only occurs while you are playing the game or not. If you are hearing the static sound outside the game as well, there is a high possibility that your headsets are faulty or having some sort of issue.
In either case, we recommend that you try checking the port to which you have the headset connected. If possible, try plugging your headset using a USB port. Similarly, also check the drivers you have currently installed on your PC to ensure there isn't any problem with it.
Check Your Game Audio Settings
Inside the game, you will also have to check the audio settings located in options. You should be able to see a whole audio section tab on the settings. Here, look for anything unusual. If you don't have much idea about the ideal audio settings, just check the system driver check box.
Ensure that you have changed it to the correct option. Also, try disabling hardware 3D sound if you have it enabled as it may be causing the crackling noise in the game. If nothing seems to work, then try restoring the settings to default.
Try Reinstalling the Game
If you are absolutely sure the issue is only with your game, and that your audio is working perfectly fine outside the game, then there could be some sort of bug in your game. In this case, we simply suggest that you try reinstalling the game.
Ensure that you completely remove the game before attempting to install it again.
The Bottom Line:
Here are the 3 different ways on how you can fix Fortnite static sound. All of the important details along with the right troubleshooting methods are attached with the article. Be sure to completely read through it all!