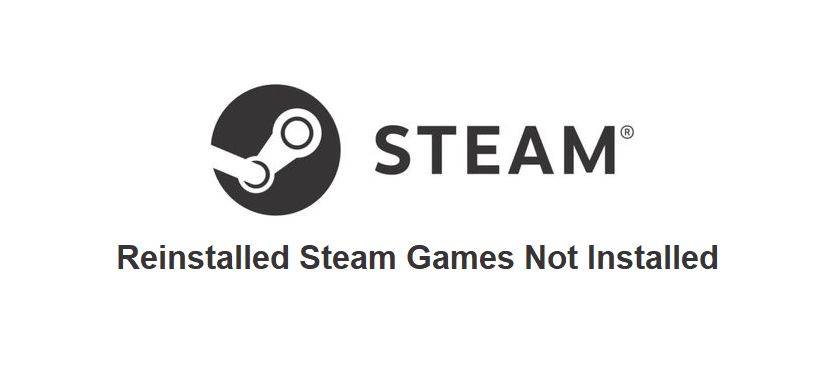 Whenever you install a game from your Steam library to your device, you can easily manage all your information and even access the game straight from Steam. However, there is an issue that prevents this from happening. This issue causes Steam to think that a game isn't installed on your computer, even if it already is and has been reinstalled already too.
If you're facing such an issue with Steam where it says that reinstalled games aren't installed, here are some solutions that can fix this error.
How to Fix Steam Reinstalled Games Are Not Installed?
Begin Install
The first thing that you should try is beginning the install of a game through Steam, even if it is already installed on your device. Steam might not recognize the installed game at first, but once you click the install button through the Steam library it should do so immediately. Once you've pressed the install button, immediately cancel the download and try to run the game again. Steam should now have been able to locate the necessary files and should now let you play your game in peace.
Add Library Folder
This issue usually tends to occur a lot for players that installed their Steam games into a location that wasn't the main Steam folder. To fix it, a simple solution is to add a library folder to the location with all the other installed Steam games on your device. Firstly, go into the Steam applications and go to the settings.
From here on, go to the download menu of the settings and you'll be able to find a button that allows you to get into the Steam library folders. Click on the said button. Now all you have to do is click the option which allows adding another library folder in this menu. Once this library folder has been added, the installed games on your computer that were previously listed as uninstalled should now work without an issue.
Use .acf Files
There are files used by Steam that allows it to manage between the games that are installed on your device. These are known as the .acf files, and using them to force Steam into recognizing the games that you have installed on your device is a good solution to this issue as well. Steam could be having problems recognizing them or it might be blocked off from access to them, which is a common reason behind this problem. What you need to do is go to the Steam folder on your device.
This can usually be accessed through C:\Program Files (x86)\Steam\steamapps. Go to the specific folder of the problematic game which is being shown as uninstalled and take control of its .acf files by right-clicking on the file and changing the owner of the key. You need to change its basic permissions to full control as well. Repeat this with every single game wrongfully being shown as uninstalled and then open Steam. Now try to play the games that were previously being shown as uninstalled and they should work fine.