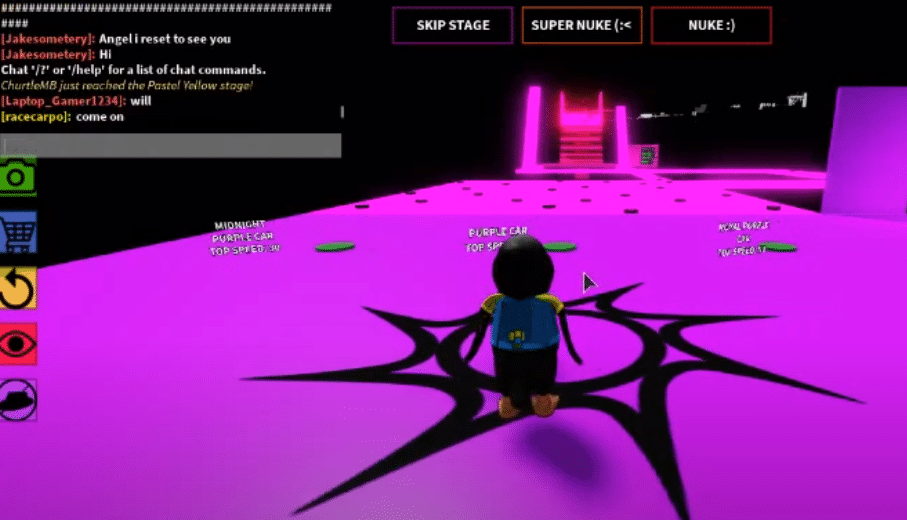 Roblox's many games are mainly made to be enjoyed by people from all around the world. You'll be meeting many new people while entering all the different places in Roblox. In order to actually talk with them, Roblox offers all of its players a text chat feature that you can use to communicate with all others that are in the same world as you, or with all those that are currently in the same group as you.
It is a handy feature, but only when it works properly. Here are a few things you should try out if you're struggling to get the text chat features in Roblox to work as they should.
How to Fix Roblox Chat Not Working?
Change Privacy Settings
The first thing that you should do if you're unable to get or send messages on Roblox is to change the privacy settings. In most cases, the chat is blocked off for all new accounts and has to be enabled manually before players can communicate with others. That being said, all you have to do is go to Roblox's settings and you'll be able to start chatting with other players. In order to do this, simply follow these steps.
Open up Roblox and then go to the settings menu. Somewhere on your screen, there should be an entire menu labeled as ''Privacy''. The location of this depends on your platform. After you've reached this menu, find the specific section which is meant for contact with other players. Switch your contact settings to custom. There should be three main options here, and you need to change them from no one to everyone in order for other players to chat with you and for you to chat with them while playing Roblox.
Change Keyboard Language
The next thing that you should do if your contact settings are already set is to check the language of your keyboard. If it is any other language other than English, you can expect there to be some problems with your chat. While you can text in pretty much any language through the Roblox chat features, you need to use ''/'' before you can actually start writing a text. In some international keyboards, this slash symbol isn't found, which doesn't allow players to chat.
If you're able to get messages from other players but can't send any yourself, it is likely that the language of your keyboard has been changed to something other than English. Try to set it back to English and try to communicate in chat again. As it is mainly international keyboards that cause this issue, your text chat should now be working fine again after you revert the language back to English.
Reinstall Roblox Player
A good option would be to uninstall and then reinstall the Roblox player from your device. This issue with chat that you're currently facing definitely isn't a new problem and many players have been facing it ever since the launch of the game. However, a lot of these players that have been facing the same problem as you were also able to fix it after uninstalling and then reinstalling the Roblox player. Alternatively, looking for any updates that are available for the Roblox player is also an option.
Player Age
It is recommended that you go and check the details that you provided to Roblox when you set up your account for the game. If your provided age makes you out to be less than 13 years old, you'll definitely notice that a lot of features are restricted for you, including the entire text chat feature in some cases. This is because Roblox aims to protect children of very young ages and make sure that they don't encounter any inappropriate content through text chat.
This also allows the game to ensure that children don't share any unnecessary information through chat either. If your age on your account is less than 13 then there's little that you can do about the issue. You can try contacting Roblox support if you're over 13 years of age and need to get the birthdate on your account changed, or creating an entirely new account.