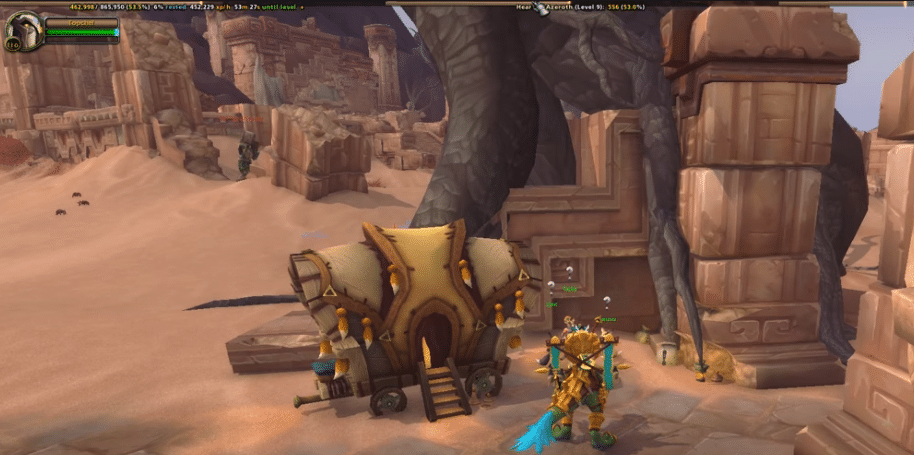 MMORPG games like WoW make use of a progression, where after completing each activity in the game, the player is rewarded with experience points. Similarly, these experience points are used for leveling up the player's character. As the player's level increases, he will need more experience points to level up.
How to Fix XP Bar Not Showing Up in WoW?
Plenty of players can't seem to view their XP bar. According to these players, the XP bar is not showing in WoW. As a result, they can't keep a tab on how much XP they need in order to level up their character.
In-Game & Web Guides for World of Warcraft
Zygor Guides are the best and fastest way to level your characters in World of Warcraft and accomplish more in less time.
Hottest Lepre store World of Warcraft Boosting Offers
This is why today; we will be taking a look at how you can make your XP bar viewable by applying a number of easy-to-follow steps. In case you were wondering how you can achieve this; we highly recommend that you keep on reading!
You May Have Reached Level Cap
One of the first reasons why you are having this issue could be due to the reason that you have already reached the level cap. If that is the case, then you can't simply view your XP bar as you have already reached the maximum level.
In this case, there is nothing you can do in order to view your XP bar. Even if you could, there's literally no use in viewing your XP bar once you have reached level cap as you can't level up any further.
Resetting Your User Interface
It is also possible that your UI is simply glitched due to which you can't view your XP bar. In this case, all you will need to is refresh your game's UI. There are a number of ways on how you can do this. You can go to your game's settings and choose to reset your User Interface.
Another easy way of doing this is to simply restart your game as it will force refresh everything that is happening inside the game.
Disabling Honor/Artifact Power Bar
For a number of users, their XP bar seems to be replaced with either the Honor or Artifact power bar. The problem is that you are only allowed to view either the power bar or the XP bar at a time.
Hence, if you want to get your XP bar back, you will have to manually disable both options by going to the settings. To do this, you will have to follow the steps mentioned below:
For Honor:
Press H which should open the PVP tab.
Right-click on your Honor level icon.
Uncheck the "Show as Experience bar".
For Reputation:
Press U in order to open the Reputation tab.
Click on the correct reputation.
Uncheck the "Show as Experience bar".
The Bottom Line:
These are the 3 different ways on how you can fix the XP bar not showing in WoW. Ensure that you follow all the instructions that we have mentioned in the article.