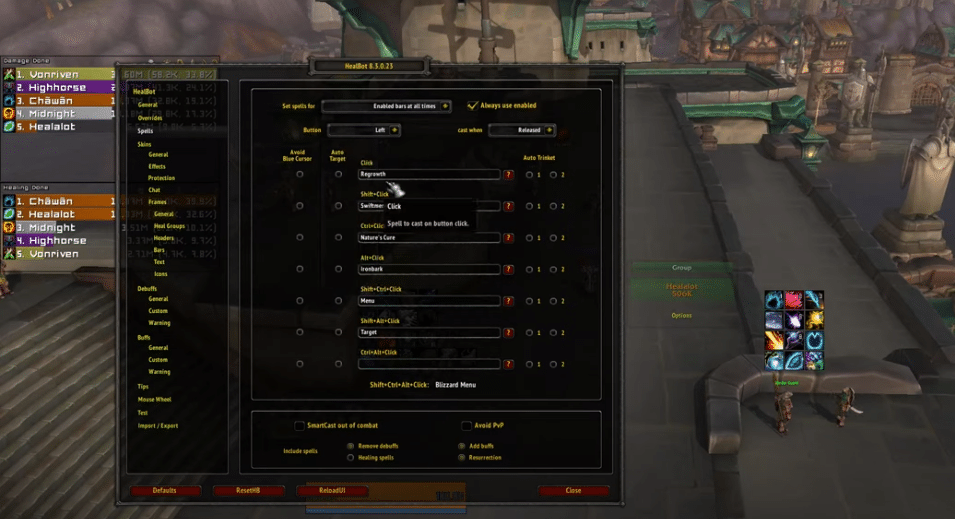 Addons have become an integral part of WoW. They are basically instructions that are used to add in newer or improve certain features and aspects of the game. As a result, most players like to install multiple addons in WoW in order to improve things like UI.
How to Fix HealBot Not Showing Debuffs in WoW?
HealBot is a great add-on that can be quite helpful for healers. Through this add-on, players can allow multiple key combinations to cast beneficial spells. It is also used to display or monitor things like buffs and debuffs.
In-Game & Web Guides for World of Warcraft
Zygor Guides are the best and fastest way to level your characters in World of Warcraft and accomplish more in less time.
Hottest Lepre store World of Warcraft Boosting Offers
However, certain users have been complaining about not being able to see debuffs through the addon. In this article, we will be taking an extensive look at the problem. We will be giving different ways on how you can easily fix HealBot not showing debuffs in WoW. Here are all of them mentioned down below:
Adjusting the Settings
In case you can't see the debuffs during the boss fight, one of the first things to check is the settings of the addon. Simply go to the HealBot > Cure > Custom. Here, you will have to type the name of the spell that you are looking for.
Once you find and select the spell, it should be able to appear during the boss fight. If the option does not show, then you might have to fiddle with the "Cast by" option that can also be found there.
Reinstall HealBot
There is also the possibility that you might have messed with the addon's settings. If that is the case, then fixing it will require you to revert back the addon's settings to the original version. Even if you haven't changed the settings, we still recommend performing a fresh install.
Before you download and install the latest version of HealBot on your computer, we suggest that you make sure to remove the previous version from the computer. Make sure that you have removed any file related to the HealBot addon in your computer. You are free to install the addon again after you make sure of this.
Ensure Debuff Removing Spells Are Properly Selected
Even though we have already mentioned in the first step, but if you can't seem to fix the problem, it is likely that you haven't selected the correct debuff removing spell.
For the character that you are currently using, you will need to make sure that you have chosen the correct debuff spell.
The Bottom Line
Is HealBot not showing debuffs in WoW? If so, then simply follow the guidelines that we have attached to the article. Doing so will help in resolving the problem in no time at all.