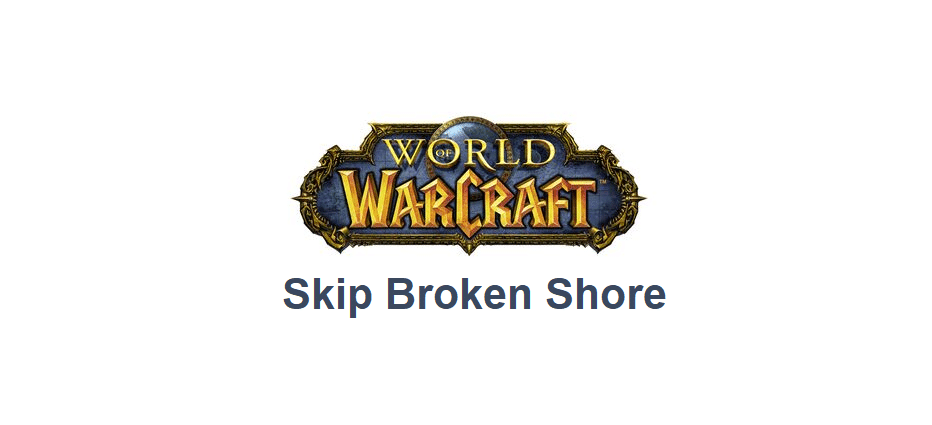 The Broken Shore is considered one of the most memorable questlines in all of WoW, as it is generally one of the first ones that players try out. This is especially true if these players have started playing after the release of WoW: Legion. Despite it being so memorable, it can get very boring to keep doing it over and over again every single time you create a new character in the game.
Luckily, there are ways that you can use to skip the broken shore in WoW. These are pretty easy to implement in-game. We'll be discussing a couple of the best ways to do so below, so that you can get through all of the boring introductory stuff without actually having to play any of it at all.
In-Game & Web Guides for World of Warcraft
Zygor Guides are the best and fastest way to level your characters in World of Warcraft and accomplish more in less time.
Hottest Lepre store World of Warcraft Boosting Offers
How to Skip Broken Shore in WoW
Skipping the Broken Shore questline is luckily much easier than a lot of people believe it to be. The main means of doing so, as well as obviously the most popular one, requires players to talk to an NPC before they can finally get started with the process. This NPC is the same one that will take you on the boat to head for the Broken Shore. Engage in a conversation with it and then set course for the area, but don't worry.
You won't actually be going there to play the entire questline all over again. Once you set sail, a new scene will be started with other players. After this new scenario has been started, click on your portrait in the game and leave said scenario. Now talk to the NPC that appears in front of you after you left. This will let you skip the intro quests. But there is another important step too. Head straight for Dalaran after doing all of this and the process of skipping the Broken Shore in WoW will be complete.
There is another more straightforward method to skip the Broken Shore in WoW too, but this one requires your character to be over level 50 to work. For this way to work, you'll first need to complete a quest known as the ''The Legion Returns'' and then turn it in. Once players are done with this, they'll automatically be provided an option to skip the Broken Shore by the game itself.
Why Broken Shore Skip is Not Working in WoW
If neither of the above given methods are working out for you, it is likely because this is your first time doing the Broken Shore with the faction your character is currently in. You can only try out the methods given above with a character if another one of your characters from the same faction have already completed the Broken Shore questline. If they haven't, you'll have to complete it once. After this, you'll be able to skip it with a character from this faction as many times as you want without any problems.