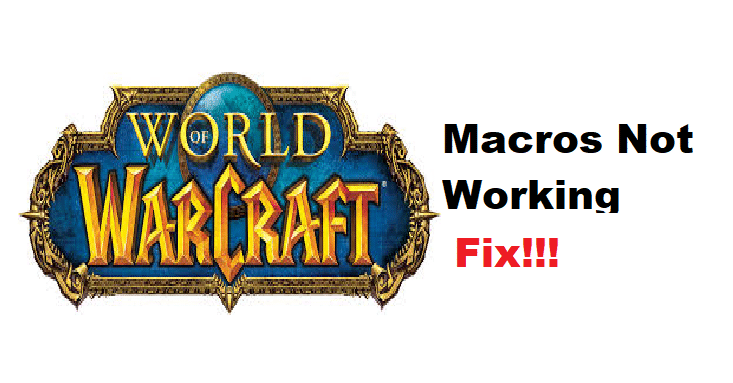 One of the features which can come in really handy for players in World of Warcraft is the macros. These have been around in the game ever since it was first released all those years ago, and it is still present in the game almost exactly as it was back then. This feature is a means of making it so that you can perform multiple different tasks simultaneously with a click of a single button.
This allows you to perform all kinds of actions conveniently at once without having to perform them one by one at different times. If you're unable to get your macros to work in WoW, given below are a few solutions that should be able to help you solve the issue.
In-Game & Web Guides for World of Warcraft
Zygor Guides are the best and fastest way to level your characters in World of Warcraft and accomplish more in less time.
Hottest Lepre store World of Warcraft Boosting Offers
How to Fix WoW Macros Not Working?
Correct the Script
The main reason for macros not working in WoW is a faulty script/syntax. If the script you've designed to assign the macros in the game is incorrect, then it obviously means that they won't work properly in the game until the said script is corrected. Doing so is easy enough, as all players need to do to solve the issue is editing the syntax they've written up and made the required changes to it.
If you aren't sure as to what these changes that need to be made are, you could try searching through your browser to find out. Keep in mind that each specific macro has its unique script, so ensure that you find the one which you're trying to set up as using the wrong script will cause problems for you.
Simplify the Script
If the macro script is a bit too long, it will surely cause many problems like this one. There always tend to be alternatives for each specific macro's script which players can use in place of the one that they're currently using. These alternatives tend to usually be simpler, which means that they have a much higher chance of working.
Once again, changes need to be made to the syntax even if it is correct as it is. You can find the simplified script of your exact macro that you're trying to set up through a quick search on your internet browser. Once you've found the simplified version, implement it and get it to run. Now play the game and check to see if it's working as intended or not.
Use Add-Ons
Lastly, a great way to solve this issue and ensure that it never happens again is to use add-ons. These can be used as a permanent solution for this specific problem. There are many add-ons available for WoW macros, and you'll be able to find them online. Just try out any of these and they'll keep on helping you set up and manage all the macros you want for as long as you keep on using them.