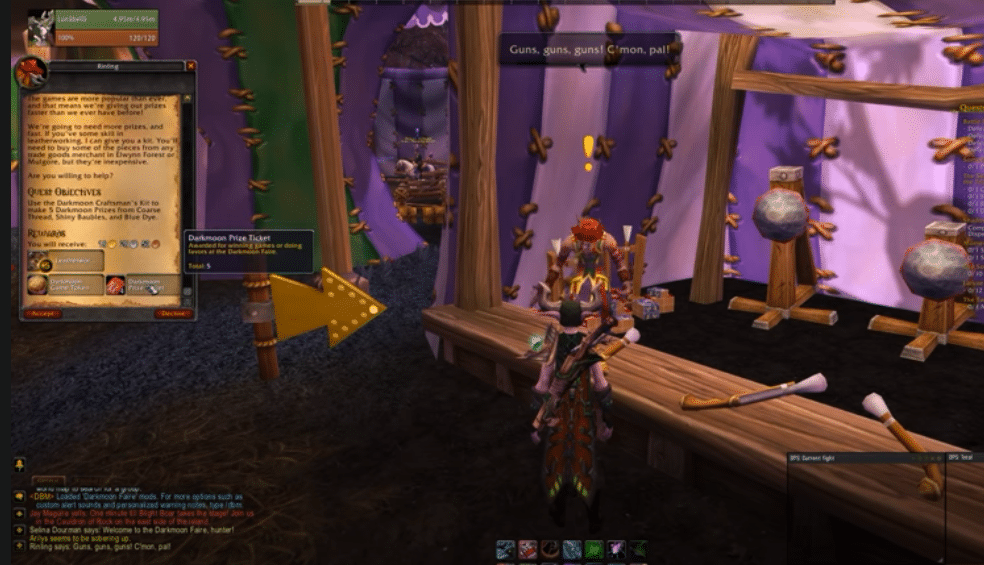 The Darkmoon Faire is one of the many quests available in WoW. It is a monthly event that usually lasts a whole week. It starts a minute after the first Sunday's midnight of every month. It has plenty of different rewards, objectives, and quests that can be enjoyed by the player.
How to Fix WoW Darkmoon Faire Profession Quests Not Available?
In the event, there are different profession quests that the player can complete. Most players have been complaining about these WoW Darkmoon Faire Profession Quests not being available to them. It most definitely sucks to have waited the whole month to just not being able to the quest that you have been waiting for.
This article will specifically be focusing on the issue at hand. Through the article, we will be helping all these users be able to fix the problem for good. So, let's get right into it!
Update/Remove Addons
In case you are not getting any marker for the profession quests, then the first thing you need to check are all your addons. Addons are something that may interfere with your game's working. There could be an add-on that needs to be refreshed.
What we recommend you do is to update all of the addons that you may have installed in the game. If this does not work, then we suggest you start removing all of these addons as they could be the root cause behind the quests not working.
Reload the Area
Another really simple thing that you can do which should clear out all the glitches in the game is to simply reload the whole area. This can be done in a number of ways. The simplest one of them would be to let your character gets killed.
If that does not do anything, then try restarting the whole game. After you have logged into the game again and have entered the world, you should now be able to see the quests marker.
You May Not Have 75 Vanilla Skill
If you aren't getting the quest offered to you at all, then there is a high chance that you do not meet the required vanilla skill condition. For a player to accept a profession quest, the basic requirement is to have around 75 vanilla skills or classic.
Only this will make you eligible for accepting and completing all the different professional quests.
The Event Could be Bugged
Although the chances of this happening are very slim, it is still possible that the whole event is bugged. If that really is the case, then there is nothing that you can do except waiting. It is completely up to the developing team on how and when they fix this issue.
The Bottom Line
Mentioned above are the 4 different ways on how you can fix WoW Darkmoon Faire profession quests not available. Ensure to follow each and every instruction that we have listed in the article.