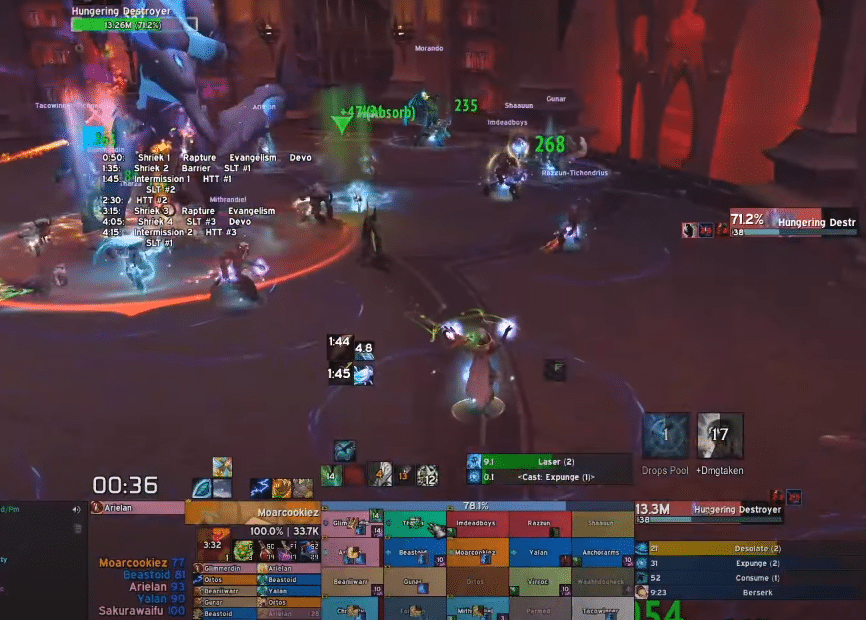 Addons are a big part of almost every MMORPG, they help players manage their skill rotations more efficiently depending upon what addon you're using. A lot of players mention that it is unfair to use addons and they can make your game boring. But that is for you to decide. They can help you improve your gameplay and can alert you about what you should be doing at certain points in the boss fights.
In this article, we will go over a few differences between Bigwigs and DBM to help you choose which one you'd like better.
In-Game & Web Guides for World of Warcraft
Zygor Guides are the best and fastest way to level your characters in World of Warcraft and accomplish more in less time.
Hottest Lepre store World of Warcraft Boosting Offers
WoW Bigwigs vs DBM
Bigwigs
It is an add-on that helps you in the boss fights. During the boss fight, it shows you alerts about special boss attacks. The main purpose is to provide you with as much information as possible so that you can make good decisions and keep your character alive while contributing to the boss fights.
The Bigwigs addon does not affect your FPS that much, meaning that you don't have to worry about frames dropping during fights. It has a simple design and alerts are easy to follow. So, if your computer is not that powerful then you should always choose Bigwigs over DBM. It can be customized to enable or disable a lot of other features that can help you win boss fights.
One of the main differences between Bigwigs and DBM is that Bigwigs just tells you what is happening in the boss fight and focuses on providing you with information only, from there you can decide what the best possible move should be. Whereas DBM not only gives you alerts but also suggests which skills to use, what region you should be standing in and so much more.
DBM
The "Deadly boss mod" is an addon that makes sure to inform you about what you should be doing during a particular boss fight. It is loud but the volume can be configured to lower levels. It makes sure that the players do not miss their major rotations that are crucial in winning the boss fight. So, if you're a beginner and don't know what you should be doing then we recommend that you choose DBM.
However, some players have reported a bit of frame dropping while this addon is being used. This can be quite annoying as high frames are really important in winning boss fights. So, if you're already getting low frames then DBM might not be the best option for you. This is the reason why most experienced players just go with Bigwigs over DBM.
Overall, the timers are accurate and can provide you a lot of value during the boss fights. But the noise alerts are not pleasant to deal with for most players. Both of these add-ons get the job done just fine. If you just simply need the information and prefer a more simplistic design then you should choose Bigwigs. Otherwise, you can choose DBM and receive alerts about what skills you should be using during a boss fight.