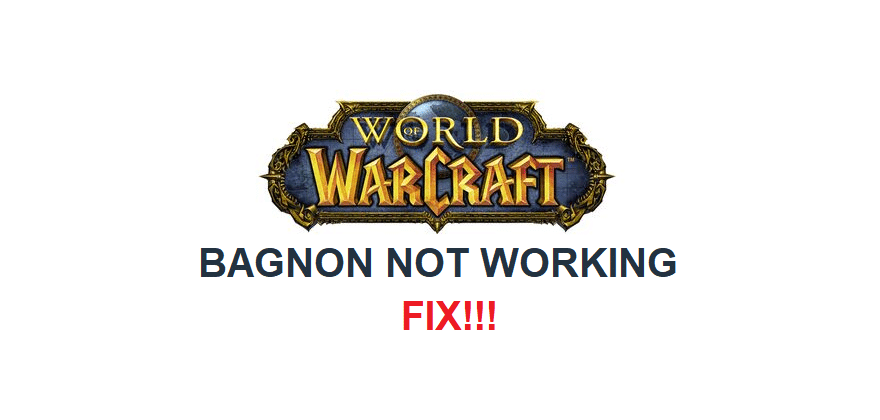 A great thing about World of Warcraft that tends to go unnoticed by a majority of people is the fact that the game is extremely accessible. It allows users to easily customize things related to the game's UI and more by downloading add-ons. As long as these don't give you an unfair boost of any kind, you're allowed to use nearly any add-on that you want to make the game's UI more to your liking.
One of the most popular add-ons out there is Bagnon, which is used for the bag. It is usually a great addition that allows you to make your bag much easier to access and use, but it sometimes brings more problems than it fixes. This happens when Bagnon completely stops working. Here's what to do when this happens.
In-Game & Web Guides for World of Warcraft
Zygor Guides are the best and fastest way to level your characters in World of Warcraft and accomplish more in less time.
Hottest Lepre store World of Warcraft Boosting Offers
How to Fix Bagnon Not Working in WoW?
Make Sure Bagnon is Fully Up to Date
The most common reason for Bagnon not working and likely the reason why you're one of many players that are facing this issue is due to the application not being fully updated. There are updates released for the add-on regularly. These allow the developers to keep it constantly improving and clearing out any issues that might be present.
Once one of these updates releases, players that haven't downloaded them are bound to experience some problems such as this one where the add-on stops working. All that needs to be done is installing the version that's most up to date, so there's nothing too much to worry about. You can easily do so by visiting the official website from where you likely got the Bagnon add-on.
Change Some Settings
If you're unable to get Bagnon to work despite it being fully up to date, it could be that you need to mess around with some of the settings in order to resolve the issue. There is one setting, in particular, that is known to cause this problem, and the good news is that the issue can be resolved easily by just disabling said setting.
Open the Bagnon client and go to the menu where you see all sorts of different settings. Disable the option here which says ''display bliz frames for hidden bags'' by unticking it and try to use the add-on again to see if it works again.
Edit Components
One option that usually tends to work a majority of the time is to manually edit the components of the add-on to get it working once again. There is one specific one that you need to change. This component can be reached through the pathway AddOns\Bagnon\external\Wildpants\components, and then clicking on the file that's titled frameBase.lua.
Open this file and edit a few specific lines between it. These are usually the 10th and 11th lines. Change the 10th and 11th lines to ''Frame.OpenSound = 862'' and ''Frame.CloseSound = 863'' respectively. The add-on should now work the next time you try using it in the game.