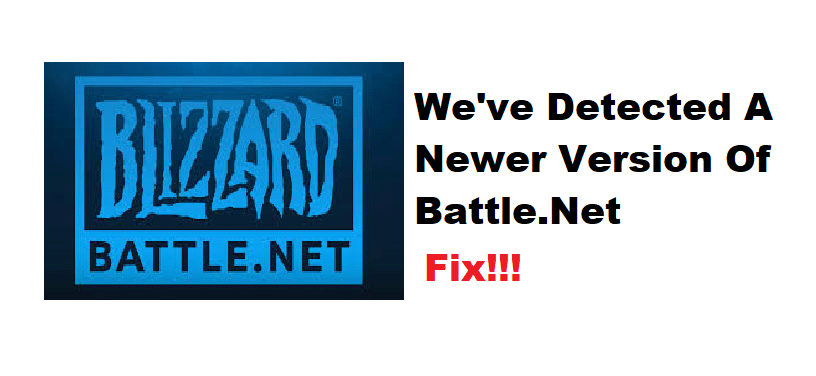 Battle.net is a launcher introduced by Blizzard Entertainment. Through Battle.net, players are allowed to buy and play all the different games made by Blizzard. Apart from this, the players can also keep a social profile and chat with their friends.
How to Fix We've Detected A Newer Version Of Battle.net in WoW?
Quite a lot of players have been complaining about facing an issue after updating their Battle.net client. According to them, they get an error message that says "We've detected a newer version of Battle.net" while trying to launch WoW through the client.
What's more interesting is that these users seem to face this issue only after they have updated the launcher to the latest version. In this article, we will be explaining exactly how you can fix the issue for good. Here are all the steps mentioned down below:
Deleting the Cache Files
One of the first and easiest fixes to this issue is to try and delete the WTF and Cache folders which can be located inside the World of Warcraft folder. In simple words, you will have to locate your game's directory (the location where you have installed the game).
After you reach the WoW folder, you will have to delete two folders labeled "WTF" and "Cache". It could be that your launcher is simply bugged. If that is the case, then you should also proceed to delete the launcher's cache and temporary files.
Complete Restart the Client
Now that you have successfully deleted the cache files of the launcher, you should completely restart the launcher. In order to do this, you will have to first close any game that you may have launched through the client. Afterward, close the launcher by exiting the program. Ideally, you would want to terminate the launcher's process through Task Manager.
Alternatively, you can also restart your PC which should restart all the processes. Regardless of how you do it, it is important that you do restart the client properly.
Reinstall the Client
If restarting didn't help, then you may need to reinstall the whole client. Before you do, we recommend that you have made sure to follow the first 2 steps. Uninstalling Battle.net might not remove the cache files or delete the settings that are saved on your computer. Hence, you might have to delete them manually.
Once you do, all you have to do is to download and install the latest version of the Battle.net client through the official site of Blizzard.
The Bottom Line
Mentioned above are the 3 ways on how you can troubleshoot the "We've detected a newer version of Battle.net" issue while trying to play WoW. Following these instructions should help you get it fixed in no time at all!