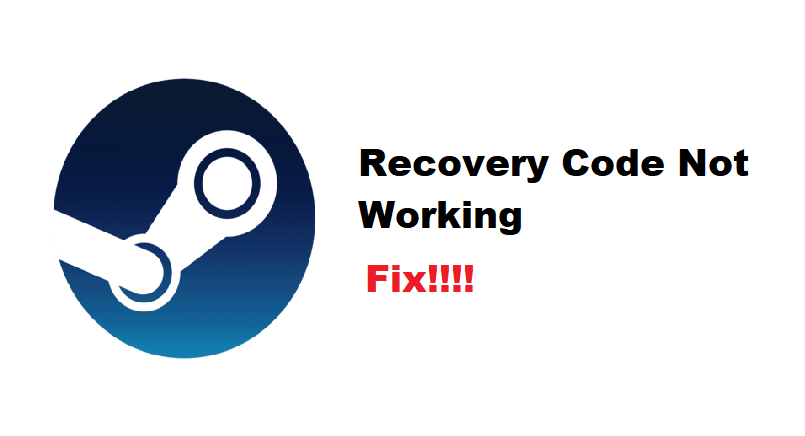 Just like many other social platforms, one needs to create an account before he can successfully use Steam. Creating an account requires the user to set a username as well as a password. After account creation, he needs to remember these credentials each time he is to log into his Steam account.
However, Steam offers this feature where in case someone forgets his account credentials, he can simply use a recovery code that is sent to his phone number. This can also be used as a way of further securing one's account.
How To Fix Steam Recovery Code Not Working?
Steam recovery codes are incredibly helpful, which are mostly used to recover a lost account. Unfortunately, we have seen some users not being able to get their recovery code does not work at all. If you are also one of these users who are unable to get their recovery code to work, then you should have nothing to worry about.
Through this article, we will be explaining exactly how you can fix the Steam recovery code not working. We will be listing a whole list of ways on how you can fix this error. Here are all of them mentioned below:
Recovery Code Can't Be Used as Login Credentials
What most users don't know is that recovery codes can't actually be used where you usually put in your login details. If you do, it will simply not accept the recovery code and think of it as an invalid code.
In order to fix this, what you will have to do is to go to www.steampowered.com. Here, you will have to find the recovery section. In the recovery section, there should be an option that says to put the recovery code. You can successfully use the recovery code here.
Ensure Date and Time is Correct
Another important thing due to which your recovery code is not working could be because the date and time is not correct at all. In case you have the wrong date and time set on the phone, you shouldn't even be able to receive the code properly.
Hence, you have to make sure that you set all the information on your phone correctly. Once you have set the right date and time, you should be able to get the recovery code working again.
Contact Customer Support
If the above-mentioned steps don't seem to work for you, then your only option would be to take this matter up to the Steam support team. They should know exactly what's wrong with the recovery code and why it isn't working. Likewise, they should help you get the issue resolved as soon as possible.
The Bottom Line
Here are the 3 ways on how you can fix the Steam recovery code not working. Ensure to follow all of the instructions which should result in an easier time solving the problem.