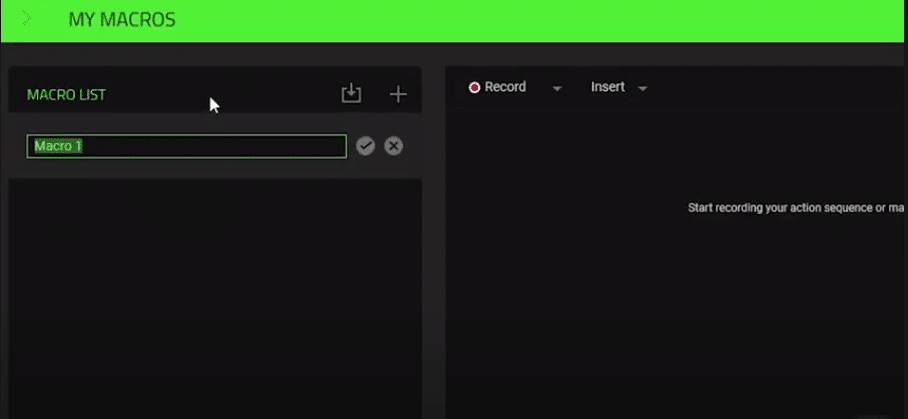 Macros are a set of commands that you can initiate by just pressing a single button on your keyboard. This feature is quite useful especially in games where you have to chain combos. Using Razer Synapse, you can easily set up different macros and assign them to your keyboard's keys.
However, recently some users have mentioned that they're unable to get their Macros to work properly on Razer Synapse. The macros are stuck on repeat and they can't play the game. If you're in a similar situation then here are a few troubleshooting methods that might help you fix this problem.
How to Fix Razer Synapse Macro Repeat?
Check Playback
The first thing you need to do is check the configurations of your macro command. Most users are not aware that they have set the macro to play multiple times as soon as they press the macro key on their mouse or keyboard. There is a high chance that you've also set the macro to play multiple times which is why it keeps repeating when you press the macro key.
So, to fix this error all you have to do is go into your keyboard settings and check the macro key settings. While assigning the Macro you need to make sure that you set the playback option to play once. After that simply save the setting and you can open up your game to check if your issue is fixed. Setting the playback to only once will ensure that the macro function executes only one time whenever the key is pressed.
You can also set the playback to toggle and it will keep repeating until you press the key again. So, if you've already set it on toggle continuous playback then you will have to press the macro key again after activating the macro in-game. Doing that will turn off the macro and it won't repeat anymore.
Add Macro Again
If configuring the playback option does not fix the issue for you then it is likely that your macro is bugged. In which situation you need to remove it from your Razer Synapse and then add it again. This won't take you much time and your issue will likely be fixed afterward.
To do so, you just need to open up the Razer Synapse configuration tool and navigate to Macro options. From the macro tab, you need to click on the menu and then delete the macro that is malfunctioning for you. After that is done you can go ahead and re-launch Razer Synapse. From there just go into macro-options and record the macro again.
If you're not able to find macros from the given list then another thing that you can do is delete your current profile and make a new one. This will refresh your profile settings to default and you can easily add in your macros again. However, making a new profile can take a bit of your time. So, be prepared to configure all the different settings with your new profile.
Faulty Key
Sometimes a faulty keyboard key can also cause this error. So, if your macros keep repeating there is a good chance that your macro key is giving multiple inputs to the system. This is why you get macros on repeat even though you're pressing them only once.
In this situation, the best thing you can do is assign the macro to some other key. You can easily do so by going into Razer Synapse and removing the macro from the current key bind. After that assign the macro to the new key and that should fix your issue. However, if you're still not able to get the macro to work then the only option you're left with is to contact the Razer team. Doing this will enable you to receive help from a professional.
All you have to do is just send them an email or open up a support ticket on the official Razer website. Explain all the relevant details regarding your issue to make it easier for them to understand your problem. Afterward, just wait for the response from the support team members. They will guide you through different troubleshooting methods that you can use to fix your problem.