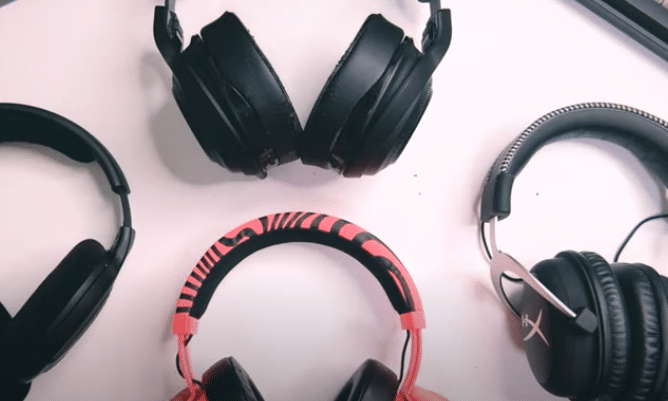 Razer is one of the biggest gaming brands in the world that offers plenty of different gaming peripherals, designed to boost the experience of the user. These include gaming headsets, gaming mice, gaming keyboards, and more! All of the gaming equipment offered by Razer is known to be extremely well-made. Even tournaments as big as Esports seem to be advertising Razer products.
Razer Kraken vs ManO'War
Razer Kraken and ManO'War are two of the most popular gaming headsets offered by Razer. Both of them come with plenty of different exciting features which makes them a great addition to your gaming setup. However, we have seen a number of users trying to make a comparison out of the two headsets.
This is why today; we will also be focusing on comparing Razer Kraken vs ManO'War in order to learn more about which one of them is the better option for you. So, without wasting any time further, let's get started!
Razer Kraken
Razer Kraken is a popular gaming headset that is still being widely used by a huge chunk of gamers. The headset is really comfortable to wear and comes with most of the basic features which are packed in a headset coming with a solid design choice.
The headset is incredibly lightweight, making it easier to wear for longer periods of time during hardcore gaming sessions. The sound quality on these headphones is also some of the best that you can get at this price range. Using this headset, you can successfully have fun playing your favorite game for hours without feeling any type of fatigue.
On top of that, the headset features different options making it a truly remarkable option to use for gaming. The headset is even compatible with PlayStation, meaning that you can easily plug it on your favorite console and start playing your game.
Here are just some of the benefits that you will enjoy if you do decide to use Razer Kraken:
Noise-canceling microphone.
Frequency is as high as 28000Hz and as low as 12Hz.
A lightweight design (only 346g).
Comes with a straight plug.
Fully compatible with PlayStation.
5mm Male Connector.
Razer ManO'War
Razer ManO'War is another fantastic option for a gaming headset offered by Razer. However, what's unique about this headset is that it is completely wireless meaning that you won't have to worry about the wires getting in your way while you are gaming.
Even though wireless headsets are known to have a worse quality when compared to the wired headsets, yet the Razer ManO'War does not seem to be compromising on the sound quality department. It successfully manages to give the user an unbelievably immersive experience where the player can get lost in his game.
By using 2.4GHz technology, Razer promises its users to give a lag-free experience. A wireless USB adapter comes with the headset. In order to get the headset to work with your PC, all you have to do is to connect the said adapter to any port of your PC.
If you do decide to go for the Razer ManO'War, mentioned below are just some of the advantages that you will get to enjoy:
Comes with passive noise reduction.
The cable is completely detachable.
Wireless headset.
The battery on the headset is rechargeable.
Comes with an indicator that shows information about the battery.
The Bottom Line:
Comparing Razer Kraken vs ManO'War, here are just some of the key details that you will need to know about if you are having a hard time deciding which one is the better headset for you.
If you want our opinion, then we recommend you first determine your needs. The biggest advantage that the Razer ManO'War has over the Razer Kraken is that it is wireless. However, to some players, that isn't much of a big deal. In either case, you will have to determine what you find more enjoyable.