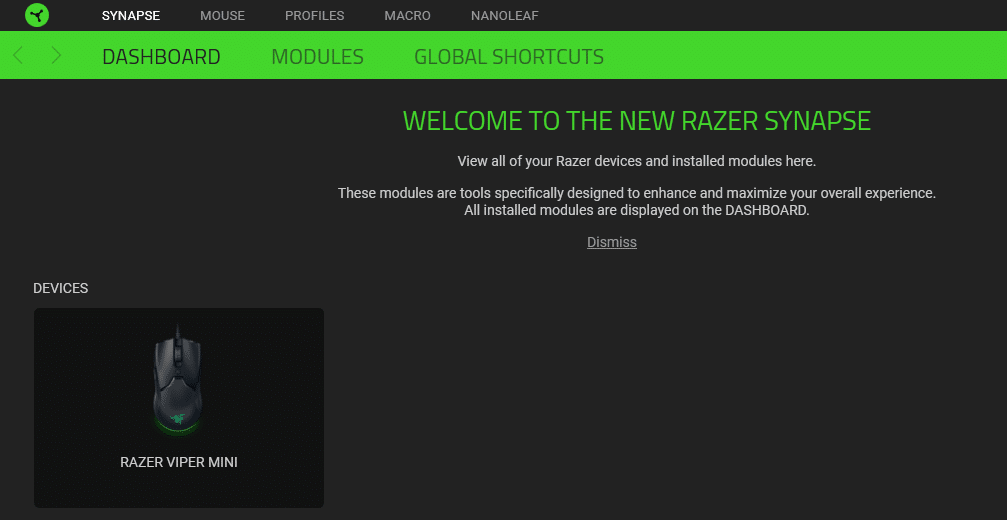 Almost every major gaming brand like Razer has launched its variants of configuration tools. The interface allows customers to personalize their gaming devices. As the playstyle may vary from person to person, it becomes necessary to tweak your gaming peripherals to match your gameplay.
Razer Synapse is a tool that is intended for Razer customers only. It is a reliable program that can allow users to manage all their Razer peripherals from one place. If you are using any Razer products then you should install Razer Synapse on your PC.
Razer Synapse 2.0.msi Location
It is a relatively common issue with users when they're not able to repair the Synapse on their PC. Whenever they try to do so, they keep getting the error that the MSI file is not found and users should specify a path for the file if they want to proceed. Some users have pointed out that this issue is in the installer itself, which is why the repair process won't proceed.
The location of the MSI file depends upon where you've installed/downloaded the program. Usually, it will be in the program files in your C drive unless you use another drive to install your programs. But the point remains that you won't be able to get the issue fixed even if you assign the alternate path to the MSI file location. So, what you should do in this situation is remove the tool from your system altogether.
This means that you need to remove all the files and activities that relate to Razer Synapse. Only then you will be able to get the problem fixed. After removing all the files you need to download the tool again. Install it on your PC and if you had successfully removed all the remaining files then you shouldn't have any trouble at this point. So, instead of looking for the file location, the actual fix is to uninstall the program altogether.
If you're still not clear on how you should remove the files, then you can head over to Razer's official website. There you'll find a complete guide that will show you how to remove the configuration tool and then add it again to your PC. The probability of this fix working is over ninety percent. So, it is unlikely that your issue will persist after you reinstall the tool on your PC. YouTube tutorials are also available if you need visual instructions to remove the redundant files.
Razer Synapse Not Repairing
If you're unlucky and the issue persists after removing the tool and adding it again. Then you should go to Razer's website and use the live chat feature. That way you'll receive quick responses from the support members and they will be glad to help you troubleshoot the given issue.
Show them screenshots of the error you keep running into and wait for their instructions. You need to make sure to follow their guide step by step if you want to get your issue fixed quickly.