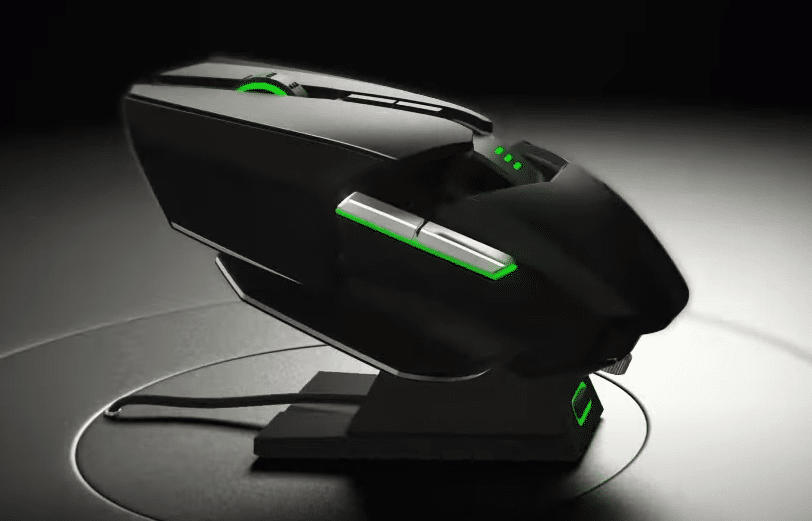 Razer Ouroboros has changed the gaming world with its cutting-edge technology and sleek design. There are not many mice out there that can challenge the mighty Razer Ouroboros.
Many gamers even say that it is considered the best Razer product of all time. Razer Ouroboros is blessed with many features, being wireless is the best among them. Many mice are known to be super friendly for right-handers and left-handers have a lot of problems selecting or using one.
Razer Ouroboros is an ambidextrous mouse which makes it perfect for both right-handed and left-handed users. It has a wireless charging dock making it stand out among all other gaming products. Three light bars on the Razer Ouroboros indicate the amount of battery left. Due to its unique style and charging dock, sometimes it runs into a problem of Razer Ouroboros battery not charging. If you are having the same problem, here are some ways to avoid it.
Razer Ouroboros Battery Not Charging
Possible Connection Issue
The charging dock makes the Razer Ouroboros sit on it in a certain position. It has two charging pins that need to be aligned with Razer Ouroboros pins on the bottom. Make sure the charging pins are perfectly aligned with it. Also, the charging dock is attached with wires attached to it. Do check all the connections on the USB cable and the dock. A stable connection is required and it will fix the Razer Ouroboros battery charging problem.
Reinstall Razer Synapse and Driver Update
Most Razer products stop working due to an update required in Razer Synapse or it is not recognized by the system. To make this work reinstall the Razer Synapse application and restart your PC. Also, in addition, update your mouse drivers as well. Go to Device Manager, find Razer Ouroboros and update the driver. This will help recognize the product on your system and allow it to run smoothly.
USB ports might be turned off
To save power many systems automatically turn off the USB ports. You can turn on the USB ports easily on your computers. Go to Device Manager and you will find the USB ports option. Select each USB port option one by one by right-clicking on it and selecting properties. After that, it will give you an option to select Power Management and you can check whether the USB ports are turned off to save power or not. If they are, turn them on and it will start charging the Razer Ouroboros.
Dead battery
At times the Razer Ouroboros is not charging due to its battery being dead. The batteries inside the Razer Ouroboros are fried up. In this case, you can change the defective Razer Ouroboros batteries with new rechargeable ones and it will charge once again. This will enable you to use your Razer device like before and solve the long-standing problem you have with Razer Ouroboros not charging.