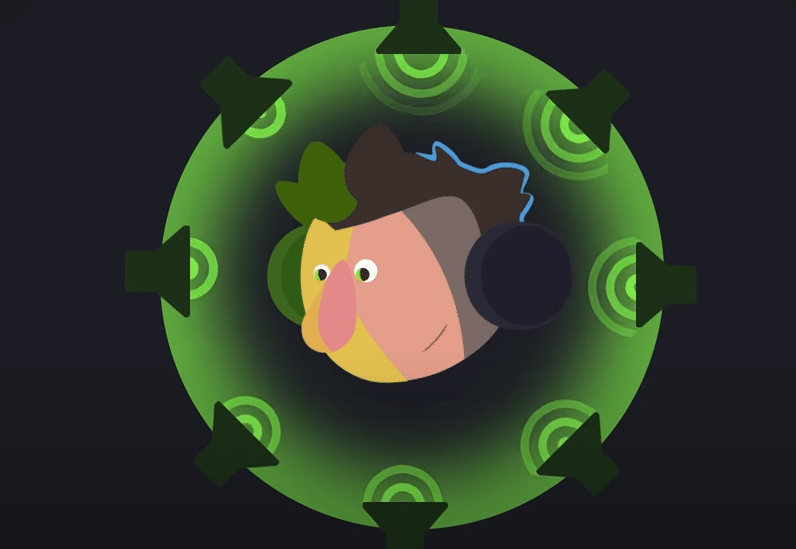 Razer has a lot of tools that you can use to get the best performance out of your Razer devices. The majority of these tools are free to use and you can just download them from the Razer web. However, some tools have also premium features that you can access by paying the subscription fees.
Let us compare some differences between the Razer Surround and Razer Surround pro. That way you can be sure whether or not you should be paying the subscription fee to upgrade your audio tool.
Razer Surround vs Surround Pro
Razer Surround
Razer surround is the free variant of audio driver that you can download from the internet. This program is mainly intended for gamers and doesn't work quite well with the music. The main purpose of this audio tool is to provide users with positional information regarding their enemies. Meaning that you'll have an easier time tracking down your enemies and you'll be more aware of their movement.
This audio tool is supposed to be used with headsets only as it won't improve the output from speaker systems. The best thing is that you don't even need to have a stable connection to get your Razer Surround to work properly. The main difference between the Razer Surround and Razer Surround Pro is the number of features that you can access. With the Razer Surround standard version, you can't customize your audio settings to a great extent.
So, if you want a more immersive experience then you should pay the extra 20 dollars to upgrade your surround to the pro version. That way you will have access to all of the different features that are not available in the standard version. The overall price is not that expensive when you compare it with other tools available for users. The elevation of sound quality with the Razer Surround pro makes the purchase worth it.
Upgrading your audio tool with enhancing your overall gaming experience. The type of result you'll be receiving is also limited by the quality of your headset. Having a high-quality headset will help you achieve maximum improvement while using the audio tool. You can use the Razer Surround with any headset but for best results, it is recommended that you stick to Razer products while using the Razer Surround tool.
Razer Surround Pro
To upgrade your audio tool to the pro version you will need to have the Razer Surround and Razer Synapse installed on your PC. Then you can just upgrade your surround by using the Synapse tool. You also get the activation code for free if you buy a specific Razer headset. Then you can just input the activation code in the Razer Synapse and you'll be able to upgrade to the pro version.
Unlike the standard version of the audio tool, you will be able to use the full range of features offered by Razer. This allows you to personalize your Razer sound more efficiently. You can set up different profiles and can change the audio settings depending upon which game you're trying to play currently. There are also some presets that you can choose from, these include famous games like Apex legends.
However, people have mentioned that even the pro version does not help a lot with improving music quality. So, that means that this audio tool is meant for gaming only. If you have complete surround sound available on your headset then you need to make sure that you turn off the virtualization feature on your Razer Surround pro. This feature is known to deteriorate the quality of your headset. On the other hand, if your headset doesn't support 7.1 then keeping this feature on will do you good.
All in all, the only difference between the two audio tools is the number of features that you can access. The advanced customization options make it possible for users to personalize their audio options. For the majority of users, the difference was not enough for them to pay an extra 20 dollars to buy the Pro version. There are also other options like Dolby Atmos that you can try if you don't want to go for Razer Surround pro.