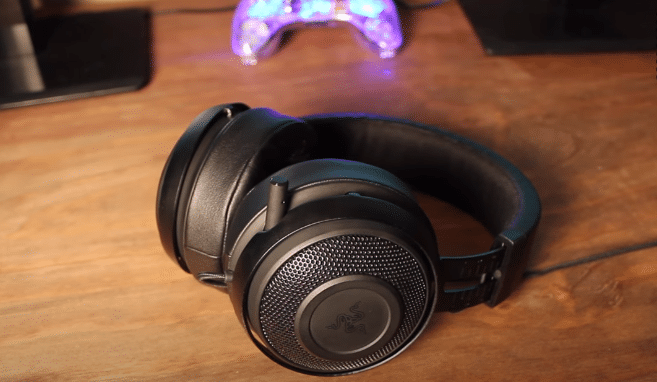 If you're looking to buy a stylish headset that has high sound quality then Razer Kraken Pro V2 should be your first option. It is very comfortable and you won't feel heavy on your head even after long gaming sessions. You can configure it with Razer Surround to further enhance the sound quality.
However, some uses complained about issues in getting their Razer Kraken Pro to connect to their computer system. This is why we will be going over some troubleshooting methods that can help you potentially fix this specific issue.
How to Fix Razer Kraken Pro v2 Not Detected?
Reinstall Surround
The first thing that you can do is reinstall surround if your Razer Kraken is not getting detected. However, a few things you can try before that is simply giving your computer a reboot. Doing this will take care of any minor bugs that might be affecting your system.
If that does not work then you can go ahead and open up the control panel. From there you need to go into program settings and click on uninstall programs. There you will find a list of programs installed on your computer.
Just find Razer Surround from the list and right-click it. From the drop-down menu click uninstall and follow the instructions on the prompt to uninstall the Razer Surround from your PC.
Once that is done you should reboot your computer system. When the PC boots back up, open up your web browser and download Razer surround from the official Razer website. After the download process is done you need to run the program and follow the instructions to install it on your computer.
Once the installation is done you can try using your headset to check if your problem is fixed.
Update Driver
Sometimes outdated windows drivers can also cause this error. So, if you have not updated your windows driver in a long time then now might be the time to do so.
To update your drivers, you need to go to the windows search bar and type device manager. Click on it and go to audio input and output settings. There you will find your headset listed in the available devices for audio. Right-click on it and select update driver from the drop-down menu. You can either search the web or choose an update already present on your computer. After selecting press next and the update process will start.
You can also update this driver from Razer Synapse. To do so, log in to your synapse account in the PC application. Go to the headset settings and click "check for updates". Wait for a few seconds and you will possible updates that you can install in your computer system. Once the update is completed, restart your PC and try using your headset again.
Try Using with Another Computer
If the issue is still not fixed then there is a good chance that the issue is with the headset itself. To be sure, we recommend that you try plugging the headset into a different port or a different computer system altogether. If the headset works then the issue was with your previous system and if it does not then it is likely that your headset is faulty.
In which scenario, the only option you're left with is to contact your supplier and explain the situation to them. After explaining the issue, you need to demand a replacement order. If your warranty is still intact then you should not have any issues in securing a replacement order. So, just put forward a warranty claim and wait for around a week to get a replacement order.
Razer Support
If you are not able to get a replacement order then you should try contacting Razer support. Send them an email or open up a support ticket on the official Razer website. This will ensure that you receive help from a trained professional.
Make sure to provide them with screenshots and a recording of your issue. This will make it easier for them to pinpoint the actual cause of this error. Once the issue is identified they will be able to guide you through several troubleshooting methods that can fix your specific issue.