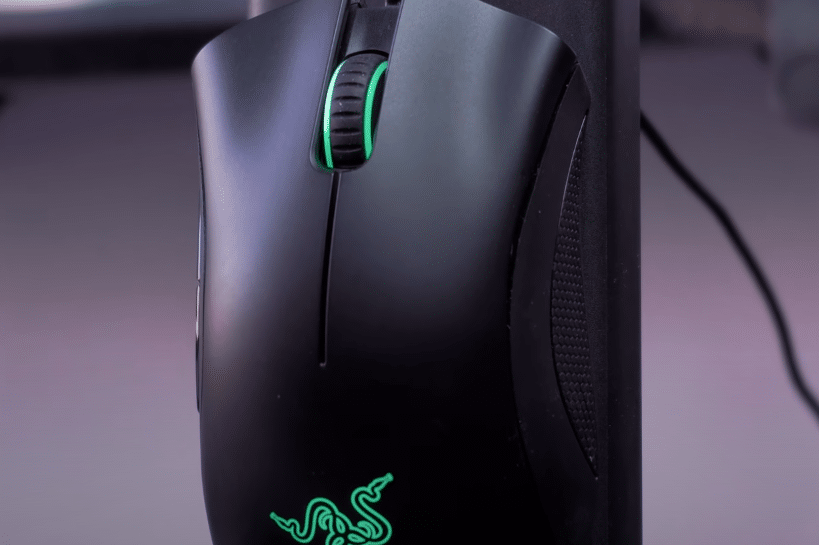 The only thing you can rely on in a competitive FPS game is your aim. But to have a consistent aim, it is necessary that you also have a good mouse. It becomes impossible to climb ranks with a faulty mouse. This is why you'll see most pros always have high-end peripherals so that they don't get bottlenecked by their gaming equipment.
We all know that Razer mice are great and don't cause much trouble for the users. But if for some reason you're having tracking issues with your Razer Deathadder then here are some steps to help you fix that.
How to Fix Razer Deathadder Tracking Issues?
Switch Mousepad
A common issue with Razer Deathadder that has been frequently brought up by users is that it keeps freezing up in the middle of tracking. They're just not able to trace the movement of their enemy and it seems like the mouse stops working while they're trying to aim. If you've bought Deathadder recently then it is probable your mousepad is the actual reason for this error.
Users who were having similar issues mentioned that buying a new mousepad helped them fix the issue. So, you should try switching the mousepad yourself to fix the error. But if you don't want to pay for a new mousepad then you can always clean the mousepad and that should also help you to a certain extent.
Remove Synapse
There is always a possibility that the issue is software-related. Some Razer devices are known to malfunction if the configuration tool is not working properly. So, to pinpoint the actual cause we would suggest that you remove the Synapse from your PC completely. After removal of the program, you can try using your Deathadder in-game to check if the tracking issues persist.
Reset Mouse
Tracking issues can often be linked with the surface calibration feature in Razer mice. The surface calibration feature is there to help users define the range at which the mouse is supposed to work. If this configuration is not managed properly then you're bound to run into tracking issues now and then.
We would recommend that you try to reset the mouse settings and check if that helps your tracking issues. You can either use the Synapse tool to reset the setting or just hold down the middle, left, and right mouse buttons together and that should do the job.
Faulty Hardware
It is also likely that your mouse sensors are not working properly, in this condition you can plug your mouse into a different PC after cleaning the sensors with a q tip. If the mouse is not working after plugging it into another PC, then we believe that your mouse has hardware issues. The only solution that can help you at this point is to grab yourself a Deathadder replacement.
You can contact the store you bought the Deathadder from and if you still have a warranty, you can get a replacement for free. Otherwise, you'll have to pay in full amount for the order.