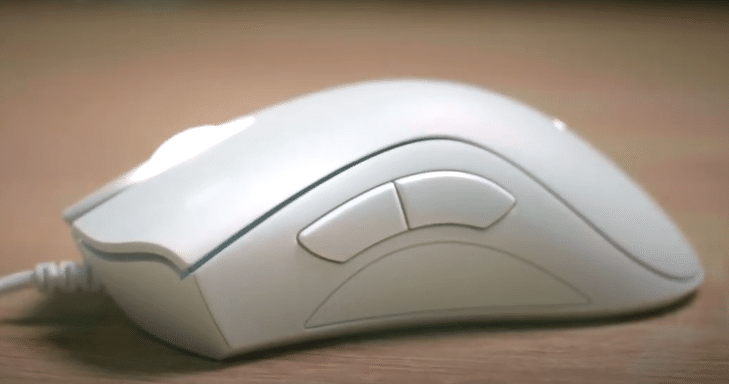 If you're trying to compete in an online FPS game then having a good gaming mouse will help you a lot. Razer has a wide range of gaming mice that you can choose from depending upon your grip and play style. Razer Deathadder will be the perfect fit for you if you're looking to buy an ergonomic gaming mouse that will improve your aim.
Even though Deathadder is a pretty reliable mouse, some users have mentioned that they are having issues in getting the left click to work on their mouse. If the left click is not working for your mouse too, then here are a few fixes that can help you solve this problem.
How to Fix Razer Deathadder Left Click Not Working?
Clean Your Mouse
If you have been using the mouse for a long time then it is likely that a lot of dirt has gathered under the mouse button. It is a very common problem and does not allow the mouse clicks to get registered on your computer. That is why you're not able to get your mouse to work.
So, to fix this issue the first thing you can do is clean your mouse. You can do so by detaching the top of the mouse using a thin and sturdy metal plate. Once the top is off, you will be able to see all the dirt and gunk that is under the mouse button.
To clean it all you need is a q tip soaked in rubbing alcohol. Make sure to clean it thoroughly and remove every bit of dirt from the mouse. After you're done cleaning, put the top cover back on the mouse and connect it with your computer system. Try using the left click to check if your issue is fixed or not.
Issues with Hardware
If the left click is still not working after cleaning the mouse, then there is a high chance that something is wrong with your mouse hardware. To confirm, you need to connect your mouse with another computer system and check if the left click is working or not. If it is working with another system then there is a software bug. But if the mouse is still not working properly then your mouse has hardware issues.
The Razer Deathadder has sensitive mouse buttons that can get corroded after extended use. The plastic buttons won't work properly as the plastic on the buttons has deteriorated, which does not allow the key presses to get registered on your mouse. To fix this issue some users have tried attaching a small piece of wood on top of the button itself.
So, if you're not looking to buy a new mouse then we recommend that you try this as well. All you have to do is break a small piece of wood from a toothpick. After that cut it to match the button size. Once that is done you can just take off the top cover and use glue to attach the wooden piece to the top of the button. Let the glue dry and try using the mouse after a little while. Your issue will most likely be fixed.
Claim the Warranty
On the off chance, if you have just bought the mouse and the left click is not working properly then there is a good chance that the mouse has gotten damaged during the shipping process. In this scenario, all you can do is contact your Supplier and explain the situation to them. Make them realize that the mouse was damaged when you received it and then put forward a warranty claim.
Depending upon where you bought the mouse from, it shouldn't be that difficult to secure a replacement order. You'll have to wait around 2 weeks to get a mouse replacement if your warranty claim is accepted. You can also try contacting the Razer support team as a last resort if you want to avoid the hassle of replacing your mouse.
Send them an email telling them about the issue you're facing with your Razer Deathadder. Afterward, you just need to follow their instructions step by step to maximize your chances of fixing the problem at hand.