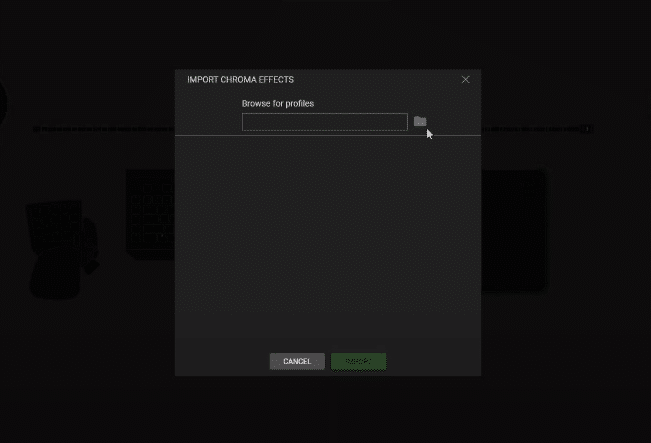 There are plenty of things that you need to consider while building yourself a custom PC. Every brand has its pros and cons and you can't have it all. So, to build yourself a perfect PC you will have to do a lot of research on community forums. Everyone has different preferences and you'll need to find out what works for you.
At the moment, Razer is one of the biggest gaming brands around the world. It has a wide variety of products to choose from. So, even if you have a unique playstyle, Razer has got you covered.
Where Are Razer Profiles Stored
Users can create different profiles in their Razer Synapse. This allows you to save different settings and you can just switch the profiles in between gaming sessions instead of changing all the different settings one by one. Having a stable network connection ensures that your Razer profiles are getting synced up with online servers and you can just log in to your account to access your gaming settings.
All the profiles are stored in Razer's online cloud servers, but if your internet is malfunctioning then users also have the option of creating offline Profiles. These offline profiles are stored on your PC, usually in the program data folder that you can access easily. So, if you wanted to make a backup of your offline profile then you can easily do so by backing up your program data. Synapse does not allow users to export the profile settings when it is in offline mode.
This means that you need to provide your configuration tool with a stable connection if you need to export your current profile settings to a different PC. Syncing up your offline profile can be quite annoying when your cloud profile keeps on overwriting the settings you have specified in the offline mode. If you're having similar issues then it would be best if you ask someone from the Razer team to look into your cloud profile. You can also ask them to reset your profile to default and then you can sync the offline profile.
Exporting profile settings can be done quite easily while using Razer Synapse. You just need to access the device settings that you want to export and from the customization option you can just click export and you can easily select the profile you want to export. This will help you create a backup of your settings that you can also use on a different PC.
To Conclude
The profile data is stored in the official Razer cloud servers as long as you are connected to the internet. But if you're using offline mode then all of your profile settings will be stored on your PC locally. You can access these settings by going into the Program Data folder in your C drive, or some other drive depending upon which drive you to use to install your programs. From there you can easily make a backup and save the settings of your offline profile.