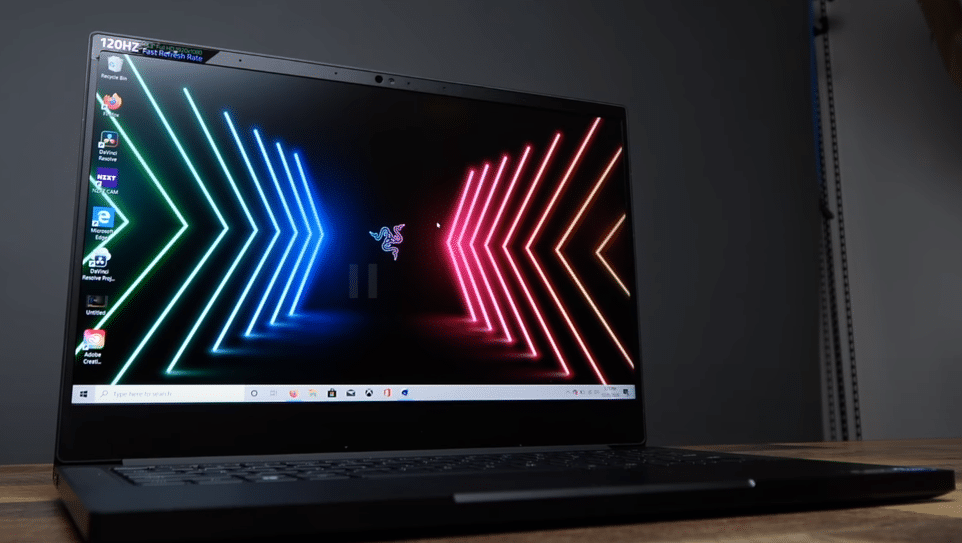 It becomes impossible to manage your gaming sessions if your job requires you to travel a lot. Luckily, to fix this issue you can just buy a high-end gaming laptop. The Razer Blade Stealth is one of the most high-end systems you can buy. Moreover, it has a beautiful design and is not as heavy when compared with other gaming laptops.
However, there are still some issues that users can run into while using this laptop. This is why, we will cover some of the most common problems that you might face while using a Razer Blade Stealth; while also recommending some troubleshooting methods that can help you fix the mentioned issues.
How to Fix Razer Blade Stealth Problems?
Screen Flickering
Some users have mentioned that the screen on their Razer Blade Stealth will start flickering as soon as they remove the power adapter. This can be quite annoying as you can't properly focus on anything unless you plug the charger back in.
If you're in this situation then the first thing you should check is the feature that extends the battery life. Even though it can increase the battery life of your laptop by one or two hours depending upon your use, it is known to cause similar problems. So, if your laptop screen keeps flashing after removing the power then you can go into your system settings and disable this feature altogether.
Another thing you should check is the panel refresh rater. You can also disable this feature from the battery settings. At this point, your issue will likely be fixed, but if it persists then we recommend that you remove the Wi-Fi module from your gaming laptop. After that, you can install the updated version of the Wi-Fi module and that should take care of the flashing issues.
Battery Declining
A very common issue with gaming laptops like Razer Blade Stealth is that the battery keeps on declining even when the users have plugged in the power cord. Most of the time this issue occurs because the batteries have dried up and are unable to work properly.
If you've had the Razer Stealth for a long time then we recommend that you replace the batteries inside the laptop. There is no other way you can fix this issue if your batteries have passed their useful life. Luckily, a battery replacement won't cost you as much and you can easily install it by opening up the back panel. You can buy the replacement from Amazon or any other tech online store.
However, sometimes it is the charger that is at the root of this problem. So, if your issue is still not resolved after installing a battery replacement. Then the only thing left to do is buy a new charger. So, to fix this just grab yourself a new charger and your charging issues will be fixed at this point.
Overheating
Recently some users have also been complaining about their Razer Blade Stealth overheating. It is one of the most common errors that users might face while using a gaming laptop. There can be a lot of probable causes like too much load or dust in your gaming system.
To fix this error, we recommend that you manage the load that you put on your gaming system. Even though more FPS are enjoyable to have in your games, the excessive heat can potentially damage your system. So, if you keep putting extra load on your computer then it is likely that your laptop will start to malfunction sooner or later. You should try and manage the temps below the recommended limit to ensure the device keeps working properly for a long time.
If the warranty has expired and you've owned a laptop for a long time then you can also get your device cleaned from the inside. We recommend that you don't clean the device yourself but rather take it to a repair center. That way experts will get it working in no time and you can start using it again without worrying about overheating issues. For further assistance, we suggest that you ask the Razer Support team to help you sort out any issues that you're facing while using the Razer Blade Stealth.