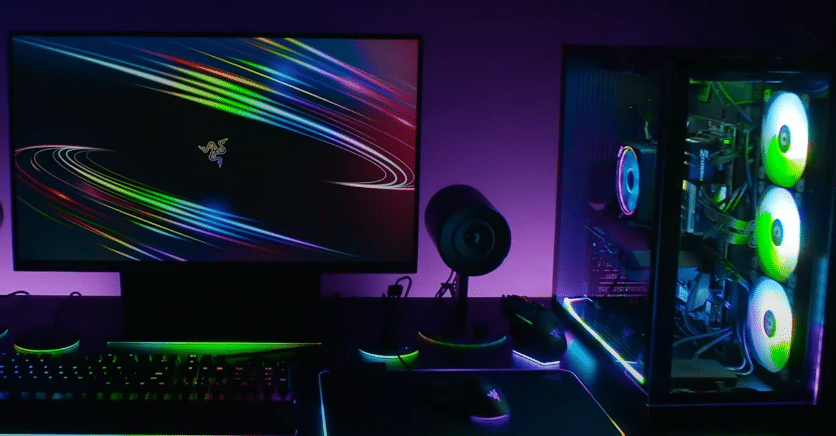 Razer keyboards are known for their lighting and spectacular designs. Many users love it illuminates when they play video games or how it creates a different range of colors with sounds. There are ways in which you can change the visuals of your keyboards by just changing the colors it can produce.
Razer keyboards allow you to customize your keyboard in any way you want by just changing its setting on Razer Synapse. This is that one application that makes you select every Razer product that is connected to your PC and you can customize the settings that fit you.
We all love to listen to music while sitting in our rooms and doing what we love. Razer keyboard audio visualizer allows you to create and change lighting your keyboard with different sounds. It detects sounds or audio from your browser and the lighting pattern is visible on your Razer keyboard.
In Razer Synapse you can change how bright your keyboard can be. But what is Razer audio visualizer's best setting? Let's discuss and find out ways on how we can achieve the best settings.
What Are The Best Settings For Razer Audio Visualizer?
First and foremost, you need to have Razer Synapse downloaded to your PC to be able to change the settings and selecting Razer products. There are applications on Razer's website that you need to download which will allow you to utilize and set up your audio visualizer.
Go to Razers website and under apps, you will find an audio visualizer. Download the application on your PC and open the folder once it is downloaded.
You will have a file with the name of the keyboard visualizer VC. Extract the files from it in any specific folder you want. Once it is extracted you will have the application, so create a desktop shortcut for it. In order for the audio visualizer application to work, you will have to make sure that you are logged in on Razer Synapse.
After opening the audio visualizer application, you will have a box on your screen which will allow you to change all sorts of setting for your Razer keyboard. Razer audio visualizer best setting depends on what you prefer.
This application helps you modify your settings in any way you want. You can change the lighting color combination on your keyboard or you can completely make it have one selective color. The normalization scale also gives an option to change how much it will light up with the audio. The best setting among users is scaling it just above 50 or 60.
You can also change the animation speed depending on what you prefer.
150 animation speed is considered to be the best animation speed but it can vary from user to user. Also, you can change how your keyboards light up by changing their background mode from waves to a circle model.
Lastly, the Razer audio visualizer's best setting can be in the way you like. Audio visualizer wants you to be creative and let your Razer devices shine bright.