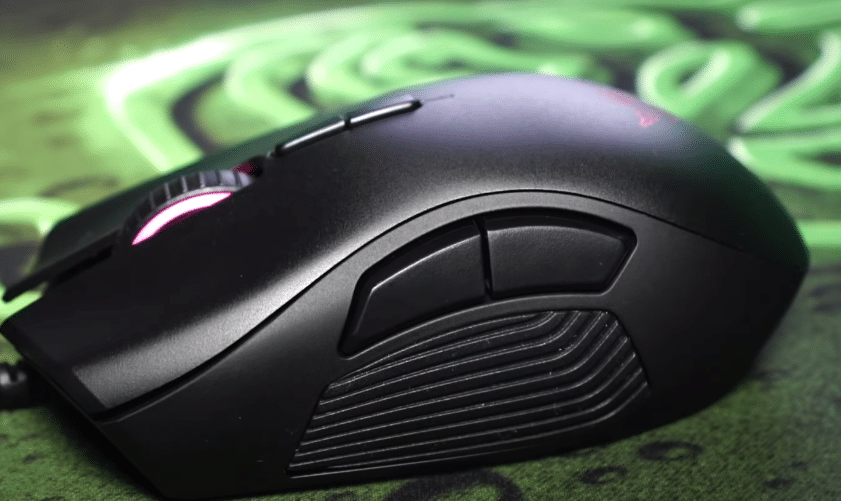 Razer is the best company in the world to produce a range of mice. Their mice are known for their stylish design and how they perform while gaming or for general use. Razer has been producing top-notch mice for years and the best out there is the Razer Naga Trinity. Gamers love the sleek design of this mouse and the way it feels in their hand.
Razer Naga Trinity is specifically made for right-handed users. Besides the wheel scroller and two clicking buttons, it also additionally has a side panel that you can use. It is a 12-button side panel on the left side of Razer Naga Trinity. With so many great features this product holds the top position in the competitive mouse world.
Many users use this without any hassle at all. The only problem that occurs occasionally is that the Razer Naga Trinity double click problem. If you are facing a similar problem, here are some solutions.
Solutions to Razer Naga Trinity Double Click Problem
Cleaning the mouse by blowing air
One simple way of tackling the Razer Naga double click problem and the most effective is just by cleaning it. You can just blow some air in the click area and try to clean it so it does not affect it when you press it down. Many users find it the simplest solution to make your double click work.
Dismantle your mouse and clean it from inside
You can thoroughly clean your Razer mouse by dismantling it and following these easy instructions. You will need specific tools to dismantle and clean your mouse.
Precision tools
Pry tools
Brush
Once you have all these available you can dismantle your Razer mouse by holding it upside down and removing the rubber stickers from the back with the prying tool. After removing the stickers, use the precision tool to remove the four screws holding the mouse together. Slowly and carefully remove the upper part of your mouse. A cord being attached to the motherboard detached it carefully. Now, you will be able to see the two clicking buttons and a wheel scroll on the motherboard of your Razer mouse.
Use your prying tool to remove the clickers slowly from the motherboard. Also, remove the cooper attached under the clickers. Once it is removed, clean it with precision so it has no dust anymore. While you are cleaning the coopers, make sure you use your brush to clean the motherboard and also the area where clickers were placed. After, cleaning it thoroughly place everything back together. Starting with the cooper and then the clickers on top of it.
Attach the cord on the motherboard and close the mouse by plugging all four screws at the back. Place all the rubber stickers you removed on top of each screw. Lastly, plug the Razer back into your PC and use it smoothly. This will solve your Razer Naga Trinity double click problem and everything will be normal.