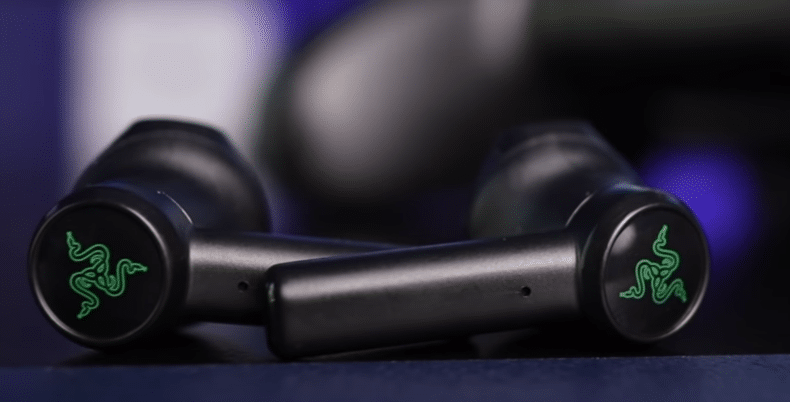 There are a lot of different great products which Razer has, many of which are quite good in different ways. Other than the usually high quality of products that they feature, one thing which most people can commend Razer for is the large variety of products that they have in store for customers too.
One of the many things in this variety is the earbuds which they offer. We're going to be discussing a couple of specific earbuds out of all these today. We're referring to none other than the Razer Adaro and Razer Hammerhead earbuds.
Both of the popular devices from the brand are certainly good in different ways, and we're here to discuss everything there is to discuss said differences. There are a lot of people who believe that the Razer Adaro and Hammerhead are very similar to each other, as they are the same type of device made by the same type of brand.
While this is a justified thought, it still isn't true, as there are many differences between them. All of these differences are given below for users to read so that choosing which one to buy is made much easier for them.
Razer Adaro vs Hammerhead
Usage
Both of the devices are earbuds, meaning their use is quite similar to one another, or at least that's what a lot of people might think. While they're used to provide good sound for users to enjoy through their phones, laptops, and/or computers, the things which they can be used for can vary quite a lot.
An example of this would be that the Razer Adaro is arguably much better suited for gaming, phone calls, and other purposes of the sort rather than being the better option for music out of these too. The reason behind this is very simple.
The Razer Hammerhead has much stronger and arguably better bass as compared to the Razer Adaro. Since bass is a very vital part of most music nowadays, it's very easy to guess why the Hammerhead is better in this regard.
If you're on trips looking to jam to some music or enjoy watching a movie with some cinema-like audio, this option is certainly one which can help a lot. But one important thing to remember is that this bass can be a little too strong for some, which can be rather off-putting. That's why it would be important to ensure that you're comfortable with it.
Sound
The Razer Adaro looks to provide very simple but highly defined sound with the little that it has to work with. That is particularly the reason why it's so good for gaming as we previously mentioned.
If you like playing mobile or laptop games and need an affordable set of earbuds for sound which you can easily carry around, these are certainly good options because of their simplicity and high quality. All of the same can be said for their usage in work-related aspects too, as they're good for talking in calls.
On the other hand, the Razer Hammerhead certainly doesn't hold back in any way, meaning that it the sound it makes certainly isn't simple. It is noticeably louder than the max sound of the Razer Adaro, while also being much better suited for music and other uses of the sort thanks to reasons which have been discussed in detail previously.
If you're going around on trips looking for a lightweight but high-quality sound system to enjoy your music or movies in peace, the Razer Hammerhead is a great choice.
Affordability
Both the Razer Adaro and Hammerhead came out a bit far apart from each other. The former was released quite some time before, meaning that it is understandable why the latter might be considered more advance and the preferable option. But it is for this very reason that the Adaro is a relatively much cheaper option too.
It can provide a lot of good quality sound output for a very long time at a cheap price. This makes it the better option for those on a tight budget. However, if users can afford it, there's no reason not to go consider the Hammerhead as well.