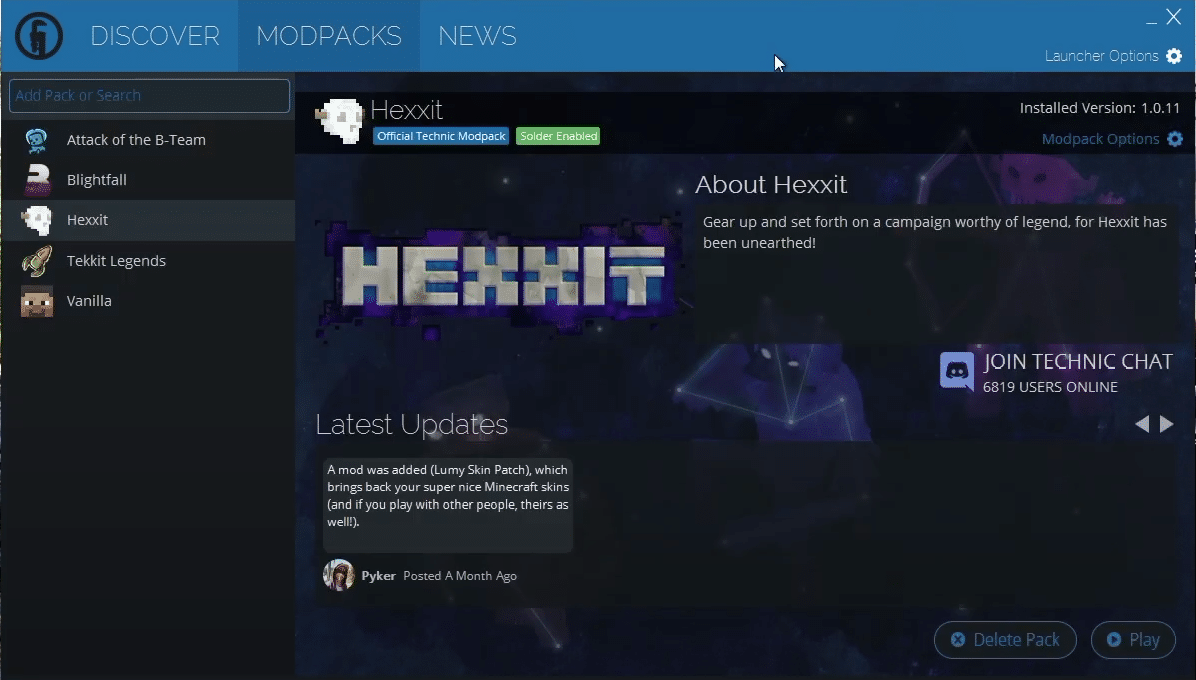 Minecraft is a game blessed with dozens of mods, each aimed at making the game more interactive and fun for the player. There are several platforms from where players are free to download and install mods in their games. Some of these mods will be focused on improving the game, while others will make Minecraft into something completely else.
Similarly, Hexxit is a great mudpack for Minecraft. In simple words, Hexxit features a collection of mods that you can install in Minecraft. These mods add in new things in the game, including new monsters, structures, and loots.
How to Fix Minecraft Hexxit No Sound?
It is fairly simple to download and install Hexxit for Minecraft. Once you have done so, you will get access to plenty of mods that are ready to be installed in your game. However, we have seen a certain issue being faced by lots of players.
According to them, they get no sound when they use Hexxit in Minecraft. This can be due to multiple reasons. Today, we will be taking a look at the issue and telling you how you can easily fix it by following a simple guide. So, let's get going!
Try Using the Shortcut Key for Turning on Sound
Although this issue is quite frustrating, the issue might be due to the simple fact that you need to manually turn the sound on. To do so, you will need to just press F3 + S on your keyboard. This will turn on sound for your Hexxit launcher.
Keep in mind, in a few computers, you may need to press the FN (Function key) along with the combination. This will be the case, particularly in Laptops. We suggest you try pressing them both, just in case.
Make Sure You Have the Sound Files
Another thing you need to absolutely make sure of is that you have the sound files in your resources folder. The resources folder is located on .minecraft folder that can be found in %appdata%. Make sure you have all the sound files present.
If these are not present, you will need to manually download the sound files into your resources folder. You can easily find them by googling about them. Also, we suggest you try out other Hexxit remastered mod packs available on Curse Launcher. There are tons of them available.
The Bottom Line
These are the 2 ways on how you can fix Minecraft Hexxit no sound. Make sure you follow each and every step that we have mentioned above. By the end of the article, you should have successfully fixed your issue for good.
If you found something confusing in the article, be sure to leave a comment down below! We will respond to you as soon as we can.