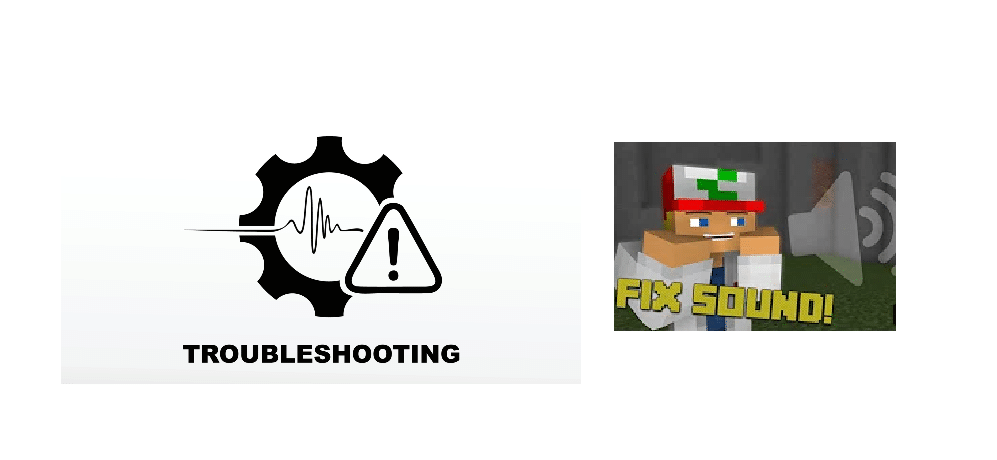 Some users are plagued by problems with their audio in-game, resulting in bothersome gameplay experience without any sound. If you are facing the same issue, you can follow this guide to get your audio up and running and get back to roaming the world of Minecraft carefree.
Ways To Fix No Sound Bug In Minecraft
You can employ a number of fixes for solving your problem, such as:
Refresh your game
Check if Minecraft is muted
Check Minecraft Audio settings
Update audio drivers
Reinstall the game
1. Refresh your game
If you encounter your audio issue during a game, try pressing F3 + S on your keyboard to refresh. If that doesn't work, try pressing F3 + T, as both these shortcuts help reload game textures, sounds, and other resource contents. After the screen is loaded fully check if your audio is fixed and, if not, go to the next method.
2. Check if the game was accidentally muted
If you suddenly got no sound in the game, you should check if you haven't muted your PC or the game itself accidentally. Play any audio file to ensure you can hear it and that your PC is unmuted. Then right-click on the volume icon and open Volume Mixer, making sure the game audio isn't muted specifically. Restart the game and see if it worked.
3. Check Minecraft audio settings
If any of the previous methods didn't work, launch Minecraft, and find Audio Settings in the options.
– for Minecraft (Java edition), you need to navigate to Option > Music and Sounds.
– for Minecraft (Microsoft edition), you need to go to Settings > Audio.
Make sure all audio settings are set to full along with the Master Volume, then click on done to save. Restart the game once more and see if this fixed your problem.
4. Update audio drivers
More often than not, sound issues in games can be attributed to outdated drivers on audio devices. You can proceed to update your driver to try and fix the game sound.
Press Win + R to open the Run window and type in "devmgmt.msc", then press OK to open the Device Manager
Open the Audio inputs and outputs section and right-click on your audio device and select Update driver
Choose to Search automatically for updated driver software and just follow through with the installation process
After it's done, just restart your computer and launch the game to see if the audio issue is fixed.
5. Reinstall Minecraft
If all else fails to fix your problem, you will have to reinstall your game. To do that, you will need to uninstall Minecraft off of your PC.
First, open the Control Panel
Search for Programs, and then click on Uninstall a program
Right-click on Minecraft from the list and select Uninstall.
Follow the directions on the screen to effectively remove the game and all its files from your system.
After it's done, redownload the game from its website or Microsoft store and install it. This will ensure all files are correctly set up and you will no longer have any issues with sound in the game.