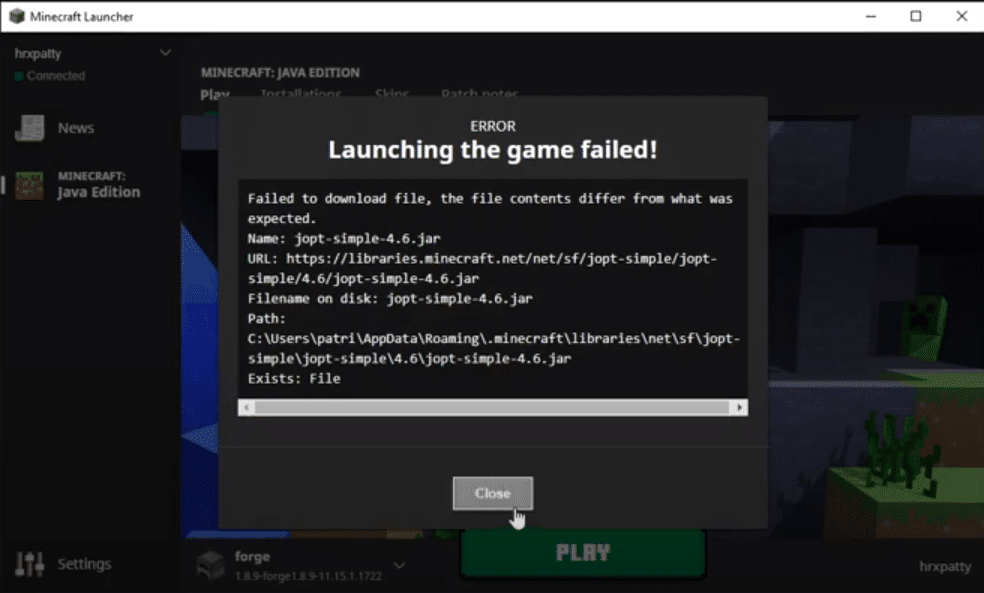 If you only recently decided to get into Minecraft, wish to start playing the game again after uninstalling it a long time ago, or simply wish to reinstall the game on your device again for whatever reason, you'll likely expect no issues during the supposedly simple process. However, you can't expect the download to be completely issue-free some of the time as there can be a few problems here and there.
A great example of this is the failed to download file issue which occurs mid-download and prevents you from playing Minecraft on your device. It is a very annoying problem, to say the least, but you'll be pleased to learn that we're here to help you get rid of it. Just read further to learn about some potential reasons and solutions to the issue which you can use to fix this dilemma.
How to Fix Failed to Download File Error in Minecraft
Update Java
The first thing that you need to do is ensure that Java on your device is updated to the latest version. You can expect many issues while downloading or updating the game if it isn't updated, with this error being one of them. Simply go to the official Java website and you should be able to learn about and install any new updates available for it on your device. Try installing any new updates that are available and check to see if the issue still persists. Here are some other great solutions you can try if Java is already updated to the latest version on your device.
Disable Firewall/Anti-Virus
Both anti-virus and firewalls are known to cause all sorts of different issues for players trying to enjoy playing Minecraft. They commonly identify the game as a threat and might prevent you from downloading and/or accessing it. It is recommended that you get rid of them or at least disable them to ensure a smooth download. This way, they won't be able to block any specific file which they were blocking previously to cause this issue. ByteFence and McAfee are two culprits in particular which you should definitely uninstall and replace if you wish to run Minecraft smoothly. If you aren't using anti-virus or firewalls, then there's one surefire way to get rid of the problem.
Use the File URL
The error message displayed to you once this issue occurs should also contain the exact name of the file that the system failed to download, along with a URL that allows you to download it directly. Use this URL to download this file and then go to the path of the original file with the same name. The location of this file is usually different each time meaning that you'll have to locate the exact file for yourself. Simply replace the old file with the new one that you downloaded through the URL and the issue should be fixed. This is usually the best way to get rid of this error if the previous two fixes don't apply to you.