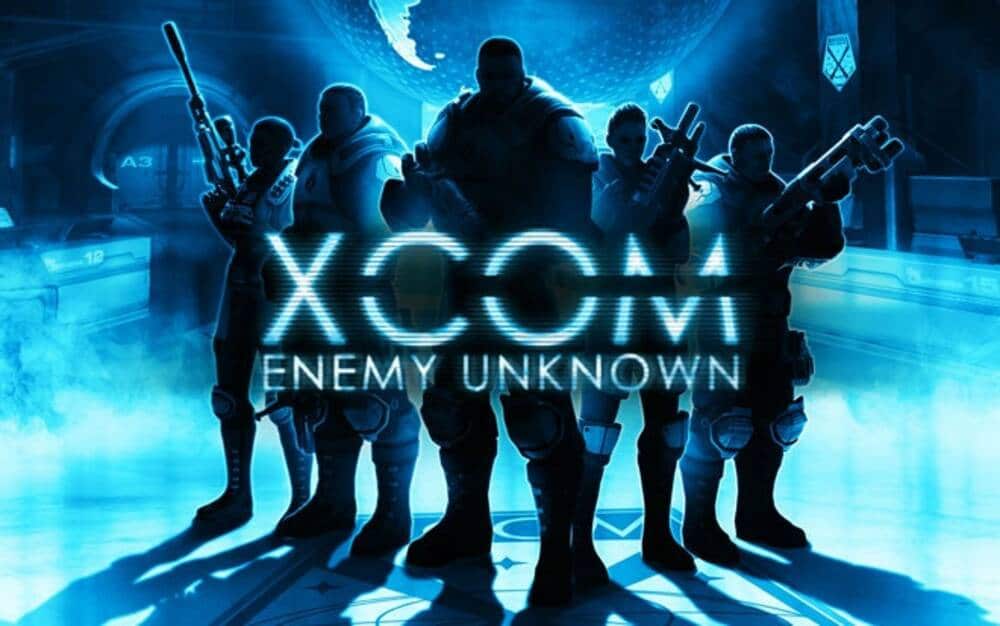 X-com is not just any ordinary video game. It is a legendary franchise that has hooked generations for decades and is still one of the most popular games being played around. It is basically a since fiction video game franchise that features an elite international organization tasked with countering alien invasions of earth. Gameplay mode is a third-person shooter with strategy involved that makes things more interesting in the game. The game is available to be played on different platforms and through the timeline, you can get it on a wide variety of platforms depending on what version you are looking to play.
You might not believe it, but the franchise actually started with DOS and Amiga days. This is a fascinating fact that you can call if one of the very first video games that were being released or played. Starting from 1994, the game's latest version is released in 2020, and here is a brief intro about all the versions of X-com that you can enjoy.
UFO: Enemy Unknown (1994)
This was the first game, released by MicroProse. Needless to say, that it was the very basic game and little did the developers know that it is the beginning of some glorious era that will strive for decades. Being a 2D game, it gained high popularity and developers started to think seriously about pursuing the game series.
X-Com: Terror from the Deep (1995)
Well, after the popularity and response from the initial release, developers had to do something more to satisfy the fanbase. This version was released shortly after a year with minor upgrades, enhancements to the features, and a new story to keep the interest of players and keep the franchise living.
X-Com: Apocalypse (1997)
There were no major changes in the game with several changes made into the storyline and enhanced graphics on a few versions after this. The updates were being released to ensure that franchise gets the future and to keep the players happy.
X-Com: Interceptor (1999)
X-Com: First Alien Invasion (2001)
X-Com: Enemy Unknown (2012)
The drastic changes that were introduced in the game were when the X-Com franchise was taken over by 2k Games. This started the golden era as lots of games were released after this. Enemy Unknown released in 2013 was the first 3D Game of this highly popular series. With 3D graphics, the support was also extended to different platforms, and game was made available for Android, iOS, OSX, Windows, Xbox, and PlayStation.
X-Com: The Bureau (2013)
X-Com: Enemy Within (2013)
X-Com 2 (2016)
X-Com 2: War of the Chosen (2017)
X-Com: Chimera Squad (2020)
2K has released several games after their take over but this is so far the best you can get. The game was released in 2020 with compatibility for Windows only by now. This is one of the best strategical shooters you can get with the right bit of adventure, fantasy, and fiction all in a single place.
3 Games Like X-Com
While there are not many games that can match the magnitude and level of X-com given its decades-long legacy and fan following. However, there are some similar games that you can play and will definitely enjoy if you like the X-com series. A few of these games that you must try are:
1) Wasteland 3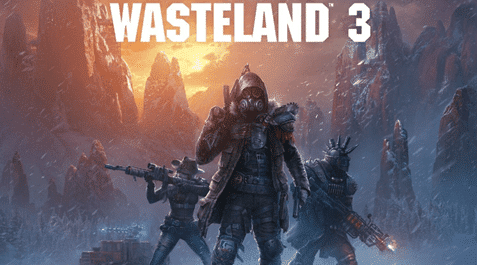 Wasteland 3 is a role-playing video game that was developed by inXite entertainment in August 2020. Currently, the game is available only for Microsoft Windows, PlayStation 4, and Xbox One. The game will be released for Linux and macOS later this year. This is a highly improved version of any tactical game that involves lots of shooting, aliens, fantasy, and fiction. This is a must-have game for you if you are looking to find something similar to the X-Com series.
The storyline is about a campaign mode game that allows you to choose the difficulty level before you start the game. It actually takes place in Arizona after a post-world destructive event. After the catastrophe, dessert rangers were tasked to set order to what was left of the world and bring it to peace. The story is essentially about survival, scavenging for supplies, and lots of manly squabbles going around to take control of the world. The terrain has changed, and while it is on the planet earth, you can expect to see some strange effects on the planet, evolved creatures, and lots of slaughter going among different groups trying to take control of the land and resources for their own gain.
The gameplay is pretty immersive with awesome graphics, pretty cool VFX, and perfectly embedded SFX. You are going to have the adventure of your life with not having the slightest idea of what is coming next. You will be dealing with lots of gunfire, modern age weapons that don't even exist yet, and become a part of an adventure for your lifetime. This game is just like a 3D movie focused on fantasy land and you can choose from different characters based on their specialties and skills. So, you must give it a try if you are in for 3rd person perspective shooting games with a hint of fantasy and fiction in them. You can customize your character's costumes and abilities based on your preference to get a bit of personalization and relatable feeling to the game.
2) Long War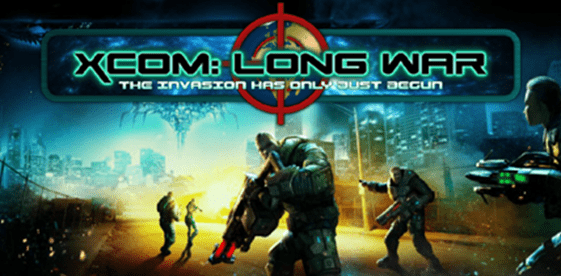 The interesting fact about the Long War is that it is a fan-made partial conversion mod for the X-Com. As fascinating the fact may sound, it is an expansion to the X-Com version enemy within. The game was released in early 2013 with a proper release by the end of 2015. While this is a mod that is based on the original game series, you cannot expect to have many changes there, but the reason for this game being on our list is that the developers have done a commendable job and anyone who is a fan of X-Com series is definitely going to enjoy the game at their fullest.
The storyline is a bit different and it would be hard to classify the changes to the original X-Com version but you can definitely expect a great change. From geo-scape to difficulty and playing modes, you are going to get a truly immersive experience that would not be easy for you to resist. The best thing is that 2K games have extended full support and they have backed the developers with this mod without any hassle. You are going to get a better storyline and different experience levels. But in the end, it is shoot, shoot win.
The gameplay experience is best you can get out there. Being a fan-based mod. They have enhanced not only the difficulty but there are tons of different playing mechanisms that are introduced so you get a truly upgraded version. This game is not for noobs at all, as the core focus is to bring a better and different experience for hardcore X-Com fans so this should be a must-have on your list if you are out there looking for games that are similar to X-Com because you are simply going to love the game and what they have done with the original X-Com version.
3) Gears Tactics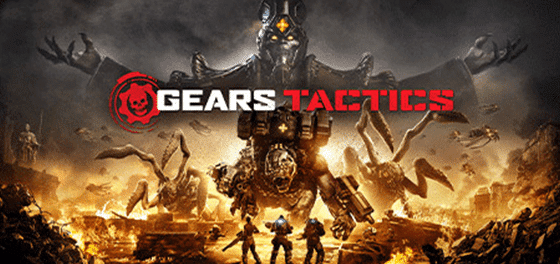 If you love the X-Com series but are tired of too much shooting, killing, and enemies, then you must consider Gears Tactics. This is another cool game that is a turn-based tactics video game developed by Splash Damage and published by Xbox Games Studios. With that being said, it will be available on Xbox and Microsoft Windows only. The game was released in April 2020 and you can call it a spin-off of the gears of war franchise. This is the prequel to the first game and you are simply going to love having a go on this exciting new game with tons of loaded features on it.
With the game being a prequel of the first game of the Gears of Wars series, you are going to get the best experience on this one. This is one of the best games you can get with a combination of both 3rd person shooter and X-Com style tactics. You get to fight tons of different types of enemies, cover the area, and survive your way through the anarchy. The story is 12 years before the actual gears of wars and you will get to fight for the planet against an alien invasion and different sorts of creatures that come with them.
The gameplay is pretty immersive and fascinating. You get to see some cool 3D animations, a wide range of characters from outer space each with different abilities that you have to counter in order to strive and gain control of your planet. There is also ever raising heat amongst your own team members that are not going to go away throughout the game. Hence, you will not only need to shoot the enemies and survive but to make it tactical as well otherwise, you never know what is coming next. A huge variety of weapons are used including guns, melee weapons, and explosives.