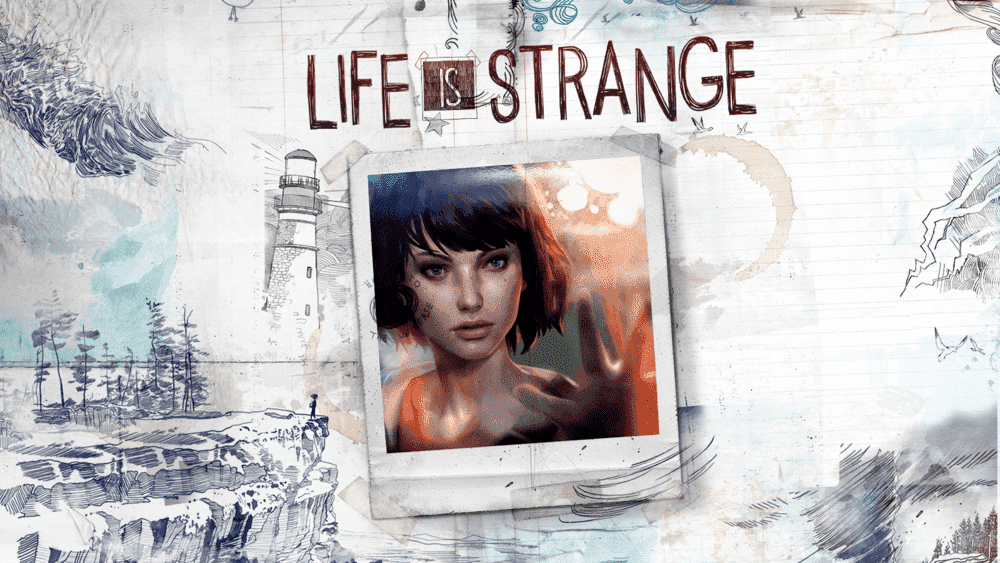 Life is strange is a highly popular game that allows you to live your fantasies and push your limits to the next level of imagination in a virtual world. This is one of the best story mode games you can get your hands on.  Life is Strange has even bagged several awards for the story as this is an episodic, graphic adventure video game released in 2015 by Dontnod Entertainment.
The game is available on PlayStation 4, Android, Xbox One, PlayStation 3, Xbox 360, Microsoft windows, and Classic Mac OS. The best thing about this game is not just the cross-platform compatibility, but you actually get to enjoy immersive experiences with overall audio, video, and animations. To top it all, you get to be immersed in the storyline that would make you hooked for hours and hours.
The storyline revolves around a teenage high-school student who is taking photography classes and suddenly realizes that she has the ability to reverse time. With her newly found ability, she takes some adventures around her school, goes on saving some classmates but that is not all. There are also some mystical adventures back in time that she will have to take on and make your gameplay experience more interesting. This is simply the best game you can find with realistic graphics, episodic storylines based on adventure, and some teenage drama to feel relatable with. This game is actually about any teenager fantasy that can come true and that is why people just love playing the game.
Versions
There are also different versions of Life is Strange that you can try if you haven't given them a whirl before. These versions follow the same game mechanism but have a different progressive storyline. All these versions are enhanced than the original one in the form of graphics, sound effects, and animations. Given the right gaming console and a better screen, it is almost like watching a movie. Some of the popular versions that gained recognition are:
Life is Strange: Before the Storm
Life is Strange 2
Life is Strange 2: Episode 1 – Roads
Life is Strange 2: Episode 3 – Wastelands
Games Like Life Is Strange
Some similar games that you are definitely going to love if you like Life is Strange are:
1) The Walking Dead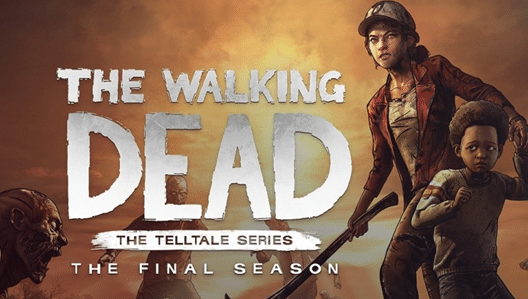 If you have not played The Walking Dead yet, you are seriously missing out on some great fun. This is one of the best episodic adventure video games that was developed by Telltale Games. The game was released in 2012 and is based on the comic book series with millions of followers worldwide, The Walking Dead.
The game consists of 5 episodes revolving around the zombie concept of actual comic book series. It is released for Nintendo Switch, Microsoft Windows, Linux, and macOS.
The developers state rather than other games on the same genre with zombies, this game focuses on emotions, character development, and characterization. That does not mean that you don't have to see any action at all while you are playing the game. There is ton of action loaded content as well in the game but that is not the main focus. This is one of the best games that you can play for hours and hours if you like such episodic adventure-based games that make you feel attached to the game in a better manner.
The GFX, SFX, animations, characters backgrounds, and even Non-Playing Characters are given their due attention on the game and this is simply one of the best games you are going to find out there to crave your needs for curiosity, horror, adventure, and a bit of action from a video game.
2) Tell Me Why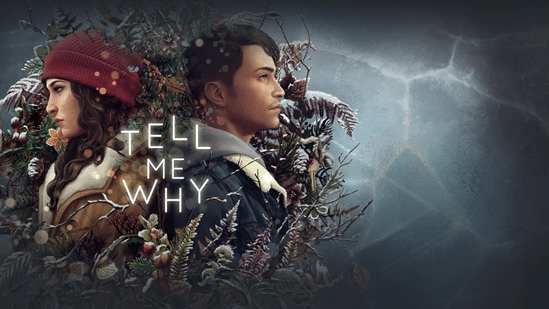 This is an Xbox exclusive game released for Xbox One and Microsoft windows. The game is originally developed by Dontlod Entertainment, the original creators of Life is Strange. So, you can find a bit of similarity in the game but it has a whole new and immersive experience that is enough to keep you hooked for hours. Tell Me Why is not so popular as only those who are PC gamers or use Xbox One can enjoy the game, but it is worth the investment if you are a true hardcore gamer.
The storyline revolves around two young siblings who are looking around to find some hidden family secrets, and the mystery behind strange visions they get when their emotions are triggered. This is a modern world game with all the latest technology around there. You get to drive cars, explore the terrain around you, and deal with all the mystical secrets hidden in the universe. This is indeed a perfect game you can get to enjoy a wholesome experience that will make you feel relatable in a fantasy land where you can roam and enjoy an episodic adventure video game.
The gameplay is pretty interesting as there is a mix of all those modern world terrains with cars, shops, and apartments but you also get the right bit of adventure. Being a game developed for Xbox One and released in 2020, you can expect pretty decent graphics. Needless to say, that developers have done a commendable job on all the audio and video effects and brushed up animations for you so you can enjoy the game with an immersive experience and without feeling any lags. The graphics are enhanced and the rendering techniques used on the game are pretty impressive.
3) The Wolf Among Us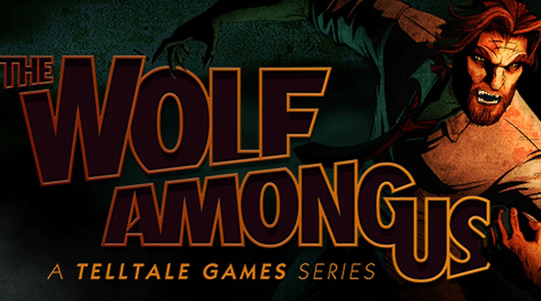 The Wolf Among us is another game from Telltale games that was released back in 2013. There are 5 episodes on this episodic adventure-based video game that were released with slight intervals all in 2013. The best thing that has made this game highly popular across the world is that supports Android, iOS, macOS, PlayStation, Xbox, Microsoft Windows, and even PlayStation Vita. So, the cross-compatibility makes it easier for anyone to access the game and enjoy the heroic adventures with a pretty nice amount of action through and through.
The storyline is based in New York City on a fictional town known as a Fable Town. The story evolves based on the choices you make as this is another episodic adventure-based video game. The game is based on the famous comic book by Bill Willingham. You get a werewolf who is roaming around the fables town, dealing with other characters around and saving the city from the darkness. For those who have a thing for comic books, fiction and fantasy, this is the best thing you can get as it is the combination of all three in one place. You also get to enjoy some action, police work, and lots of adventure with the game.
Speaking of the gameplay, you get to enjoy a true comic book-like experience on the game. There is some strong language on the game that would make it not suitable for kids but for adults who are into adventure-based episodic games, this is a perfect choice to enjoy. Despite being the game with comic book-like characters and graphics, you get to enjoy some decent animations and virtual effects that would make your experience immersive. Sound effects are pretty well designed and embedded right so you don't feel it lagging at any point. Given the right system requirements on your hardware, the game is actually quite snappy and you are going to have the time of your life.
4) Heavy Rain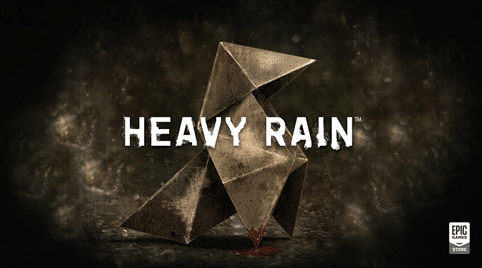 Heavy rain is the game that tops it all. This is a true interactive drama with the right bits of action and adventure embedded in it, which would make it a perfect choice for you to play it for extended hours. The game is developed by Quantic Dream and published by Sony Computer Entertainments. Speaking of that, you can only enjoy the game on PlayStation and Microsoft Windows. Even the game has recently released in Feb 2020, it has bagged a couple of serious awards and is getting highly popular among the youngsters and adults.
The storyline is involving four protagonists who are involved with the mystery of the original killer. There is lots of action, adventure, and some seriously intense scenes like shooting and a few sex scenes that would make it inappropriate for young gamers. However, if you are an adult this is one of the best games you can get your hands on. You get to control some cool characters around the game and it gets pretty interesting. You have to roam around the town, be a part of some serious adventures and solve the mystery of the serial killer.
The gameplay becomes interesting as you get full control of the character's movements. It is just like a movie that you can control. You can make the character indulge in routing tasks like brushing, taking a shower, dressing up, driving around, and move the story forward step by step. Each step you make will define the story as you move forward and will directly affect the outcome of the game. This game got pretty serious graphics and details that are suitable for anyone who is willing to be hooked for hours.