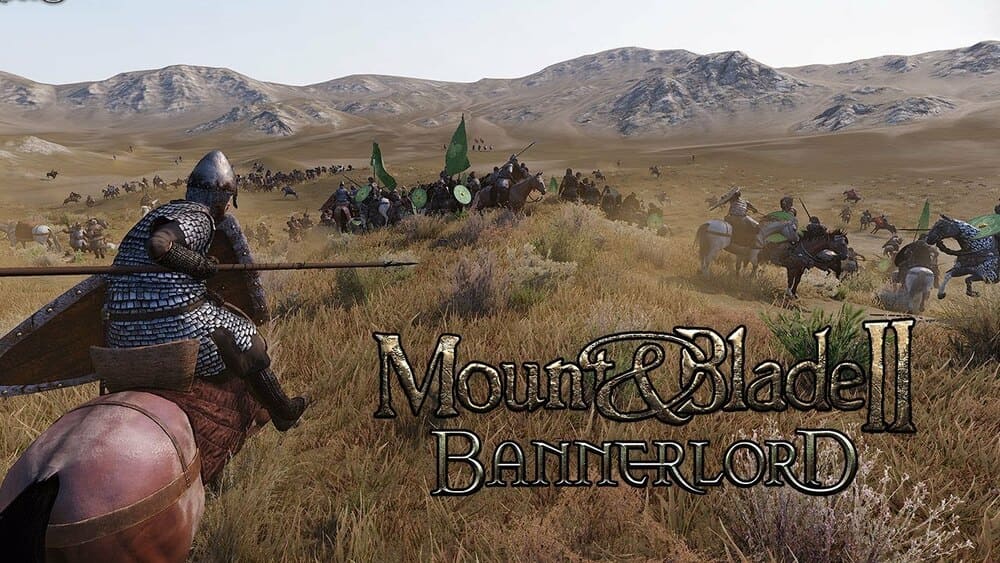 It would not be wrong to say Mount & Blade is an underrated game. With the release of its initial version back in 2018, it received tons of mixed response and somewhat more was critical about it. However, this action role-playing game has captured the interest of millions of players online. The game is originally designed for Microsoft Windows by a Turkish company known as Paradox Interactive. Turkish have a rich history with swords, blades, and horses and you can get tons of all that in this game. Not only that, but the game is also available on Mac and Linux. It was published by a Swedish company Paradox Interactive.
The gameplay on this one is pretty simple. It is a single-player, action-oriented role-playing game. The game takes place in a medieval laned called Calradia. There is not any overreaching storyline to the game. However, a player can complete quests to move forward through the game, but overall, it is a sandbox gameplay style. The graphics are pretty decent and you start loving the game. You cannot expect it to have realistic looking graphics being a game more than a decade old, but developers have done a pretty impressive job with animations, rendering, and sound effects.
The storyline is pretty immersive and impressive in the game. You get to choose the attributes of your player by choosing sex and your real-life past. This will give you a better personalization of your character. You can even choose to have your character's facial features as well. There are multiple areas where the battle takes place on the open map. Two or more hostile parties meet in tournaments organized in town arenas for combats. There are also several siege combat where you can either defend or attack a fortification. You can also mount some horses or walk to battle on foot. There is so much in Mount & Blade to talk about, but let's have a look at some of its popular versions as well.
Mount & Blade: Warband (2010)
Shortly after the release of its original version, Warband was released to ensure a steady fan following. This version did not see many changes in form of graphics, or game mechanics but you can feel a considerable improvement under the hood. The storyline gets a touch of newness to keep the element of interest on this one, and you should be considering this version as well if you are a Mount & Blade fan.
Mount & Blade: With Fire & Sword (2011)
This is another cool game from Mount & Blade series that was offered for fans back in 2011. While it is pretty much the same with slight graphics and under the hood enhancements to the game. You get to enjoy a different gameplay experience on this one. Game mechanics are improved as well, and the storyline is based on the famous novel, With Fire and Sword. This one is a true action-packed version if you are interested in the game for some old-fashioned battlefield experience.
Mount & Blade: Warband (Napoleonic Wars) (2012)
With the game having its roots embedded deep in European history, you will see a lot of action, history-rich drama, and more. This version was released in 2012 with the Napoleonic warfare in the region. You get to assume the role of a commander who completes the quests to move their way up the ranks.
Mount & Blade 2: Bannerlord (2020)
With 8 years of the gap, Bannerlord was released and it is so far the most enhanced version. Being released in March 2020, this one got some serious changes that made the game not only popular but many gamers welcomed the changes with open arms. The developers extended support to PlayStation 4 and Xbox One too in addition to Microsoft Windows, and you get to enjoy a prequel storyline to the original Mount & Blade version with realistic graphics and a lot more.
Top 3 Games Like Mount And Blade
There are not many games that can match the level of Mount & Blade. The storyline, attention to detail, and the true medieval vibe on the game is simply unmatched. However, there are a few games that you can play if you like Mount & Blade such as:
1) The Lord of the Rings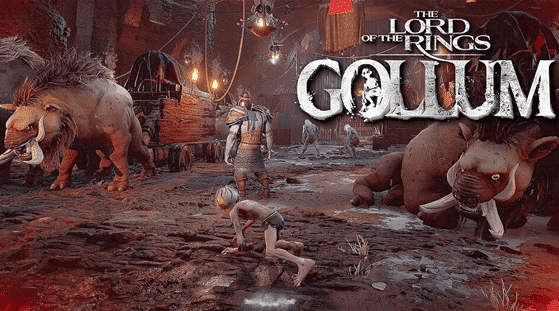 Well, who doesn't know the legendary series the Lord of the Rings? The fiction and fantasy-based novel series is still the most selling book ever across the world. There are several movies based on novels, but you get to enjoy a lot more with games. There are tens off version of The Lord of the Rings that you can enjoy for a fiction based, role-playing gaming action. These games let you dive deep into the mid-earth, land on the map with a different kind of terrain.
You get to interact with lots of creatures such as necromancers, wizards, hobbits, elves, and even orcs (The creatures of darkness). The storyline is somewhat similar to the original novel and movies that you might have watched. You can feel a sense of nostalgia while you are playing the game with the right essence of action, role-play, and fantasy. The game mechanics have enhanced greatly over time and with the game being initially released back in 1990, you can expect some major enhancements given the great experience of the developers behind the storyline and game development.
With the last game being released in 2014, there has been a huge gap in the game, but the good news for fans is that you will be getting a new version of The Lord of the Rings in 2021, that is expected to be released in the first quarter. Fans have developed some high hopes for the game, so let's see how it unravels, but it is worth a purchase if you are interested in the books, movies or have played the games before and have a thing for the genre.
2) Crusaders Kings 3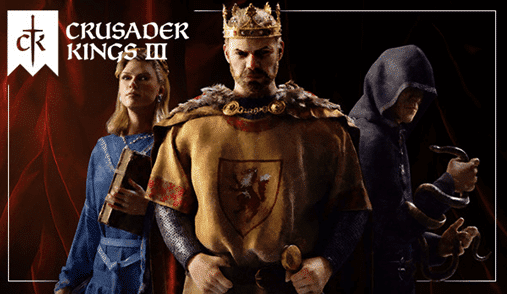 Crusaders Kings 3 is a grand strategy game that takes place in the Middle Ages. It is a role-playing game with the clash between kings for grabbing the power over the region, saving your territories from bandits and foreign forces, and sometimes it even comes to survival. With all that being said, the game is also developed and published by Paradox Development Studio and Paradox Interactive, the publishes of Mount & Blade.
Crusaders Kings have several versions with the latest one version 3 released in late 2010. Unfortunately, console users will not be able to enjoy the game as it is released for Microsoft Windows, macOS, and Linux only at the moment. There are some sensitive graphics and language on the game that would make it not suitable for kids. Nevertheless, this is a perfect game for you to play if you are interested in history, action, and role-playing games.
Crusaders Kings 3 is everything that you want to see in a game that you can enjoy for leisure. This game allows you to have a realistic experience with excellent rendering. There is a huge geographical map with lots of states, countries, and borders that you can fiddle around with. The map is updated as the conquest takes place. You can command the armies, use a country's resources, and even grow a dynasty together. The game has a pretty adaptive interface allowing you to enjoy a better experience while you are playing the game. There are tons of achievements, XP points you can earn and grow your way to build an indestructible monarchy.
3) Last Oasis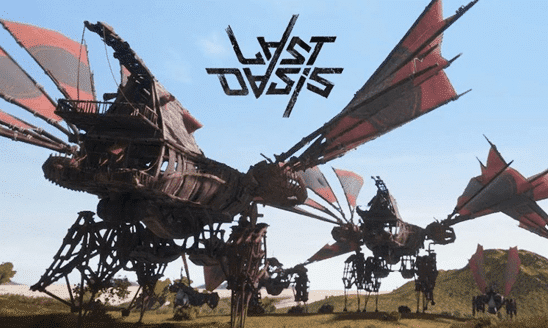 While this is a PC only game, released for Microsoft Windows only, Last Oasis is breaking the record of popularity in the genre. The game is also available on steam to download and play. It was released earlier this year, by Donkey Crew and undoubtedly it is one of the best multiplayer, online role-playing games.
The gameplay is pretty interesting with immersive graphics, fantastic rendering, and tons of resources that you can use. You get to enjoy a terrain with deserts, mountains, and plateaus along with some magical creatures that you get to fight, tame, and even ride. There are also some pretty cool rides that you can mount made out of wood that is obviously fictional but pretty fun to use.
The storyline revolves around your character that is out there wandering in a strange land with other playing and non-playing characters. You get to interact with other characters, use the resources at hand, and fight your way to survival while exploring the terrain. You can also gather the resources and put them to some good use. There are a lot of weapons that you can mount and use including some melee weapons, and some old school shooting and explosive weapons. While the game starts from a desert, you can make your way through different kinds of terrains and enjoy a wholesome experience. The world in-game is pretty huge for you to explore, so you are going to be hooked up for a really long time on this one.