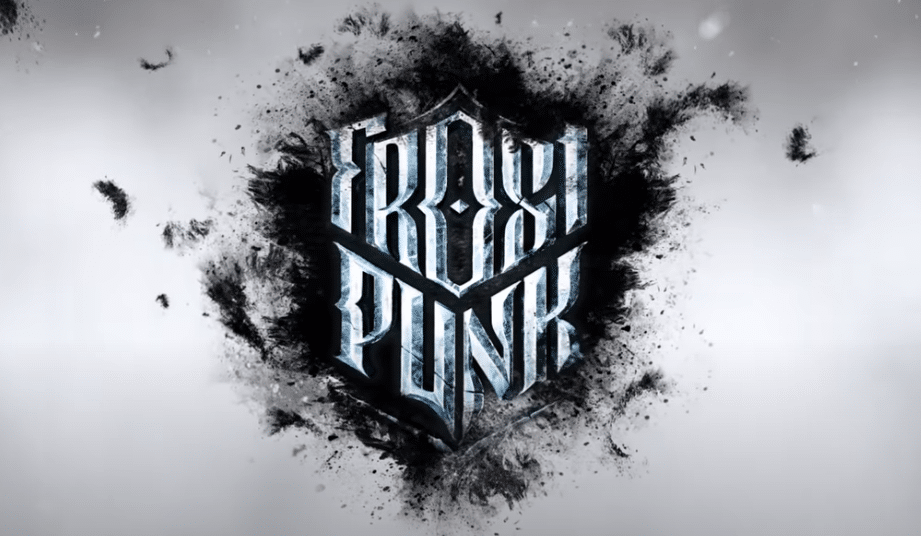 Frostpunk is survival and city-building game. It is published and developed by 11-bit studios. This game was initially released for Microsoft Windows back in April 2018. However, it was later made available for Xbox One as well as PlayStation 4 in October 2019. This game was a massive hit upon release and received mostly positive reviews.
This game starts with giving your character a small group of survivors that consists of engineers, workers, and children. Additionally, you have small caches of supplies from which you have to build a city. Afterward, the players have to harvest coal, steel, wood, and food in order to keep their city healthy and alive. Weather conditions are constantly fluctuating and can cause your citizens to not work as hard.
Games Like Frostpunk
Frostpunk is an amazing game that requires the players to think before they make their next move. If you also fall into the category of people who prized this game then we have good news for you. We will be recommending to you some games that are like Frostpunk.
RimWorld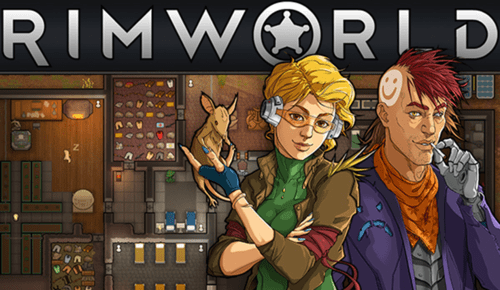 RimWorld is an indie top-down construction and management simulation game that is developed and published by Ludeon Studios. This game was initially released as a crowdfunding project in early access for Microsoft Windows, macOS, and Linux back in November 2013. Though, it was officially released later in October 2018. It received a lot of positive reviews from critics.
RimWorld contains a variety of scenarios to choose from in order to progress in the game. However, the core gameplay is the same. Player characters are shipwrecked on a planet. Each character has a randomly generated set of traits which will affect their contribution to the whole colony. More characters join your colony as you progress in the game. Characters can also be rescued or captured after raids.
The objective of this game is to make sure that your colony survives by fighting against various events. The decisions you make will cause a huge impact on the outcome of your colony. The difficulty of this game is heavily dependent upon randomly generated evens. Additionally, the game will get progressively harder as you keep progressing. This will help the players to unlock better technology through research.
Surviving Mars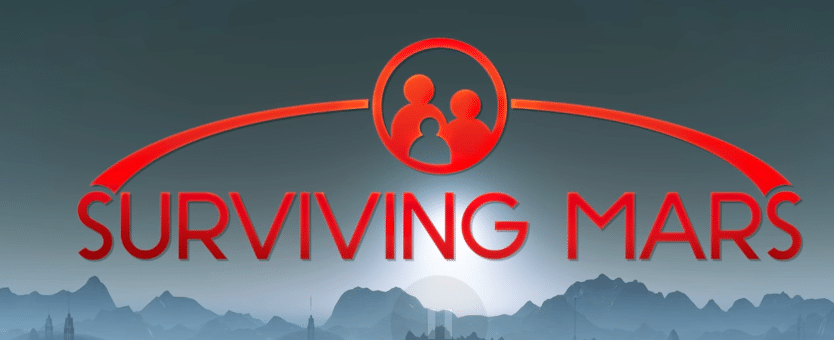 Surviving Mars is a city-building simulation game. It was developed by Haemimont Games and published by Paradox Interactive. The game launched globally on March 15, 2018, on Microsoft Windows, macOS, Linux, PlayStation 4, and Xbox One.
Surviving Mars takes place on Mars. This game is modeled after real Martian data. Your player is an overseer who has to build their own colony on Mars and make sure that the colonists survive. At the beginning of the game, you must choose a sponsoring nation. Each and every nation serves slightly different benefits and buildings which are unique to them. After this, your player lands on Mars with rovers and drones.  You have to use these robotic drones and rovers to prepare a colony for humans to live on Mars.
The goal of your player in this game is to create a thriving colony on Mars, which will be getting occasional rockets from Earth containing limited cargo. This will force your player to balance bringing resources from Earth, forcing you to grow your own resources on Mars. Players must expand the colony while also managing food, oxygen, water, and replacement parts so that the colony can survive.
The Long Dark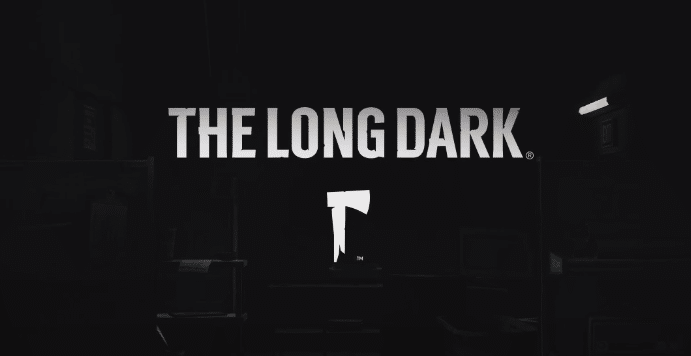 The Long Dark is a first-person survival game that was developed and published by Hinterland Studio. While the alpha version was released through Steam Early Access in September 2014. It was later on launched on Xbox One in June 2015. During the alpha phase, this game received quite positive reviews.
This game is set in an open world environment while you control your player from a first-person perspective. Your player is a pilot who survived a plane crash and must survive now in the Canadian wilderness. The developers state the game to be a survival simulation that accounts for calorie intake, body temperature, fatigue, hunger, thirst, chill, wildlife, and other several environmental factors. The world is shown to be in a disastrous state after a geomagnetic regional storm.
There are three game modes available to your player after starting the game. Consisting of story mode, challenge mode, and survival mode. Your objective is to survive as long as possible by utilizing whatever remains of resources you may find. You will have to scavenge for basic needs as well which include food, water, firewood, medicine, tools, and other items.
Green Hell
Green hell is a survival game. It was both developed and published by Creepy Jar. The game released on September 5, 2019, for Microsoft Windows. It has a mostly positive list of reviews on steam.
This game takes place in the Amazon rainforest. Your character plays from the first-person perspective. There are three game modes available to you which consist of the single-player mode, co-op multiplayer mode, and the story mode. The story of this game revolves around the main character who is trying to find his lover after getting separated from her.
It is an open-world simulation where the player has to ensure their survival by collecting crafting objects, raw material,s and food. Including these, the player must also find a cabin to shelter themselves from danger. Furthermore, the player must pay attention to their diet and maintain their health by sleeping enough and avoiding contact with unsavory food. In order to restore your health, the player must take medicine and use bandages.
Aven Colony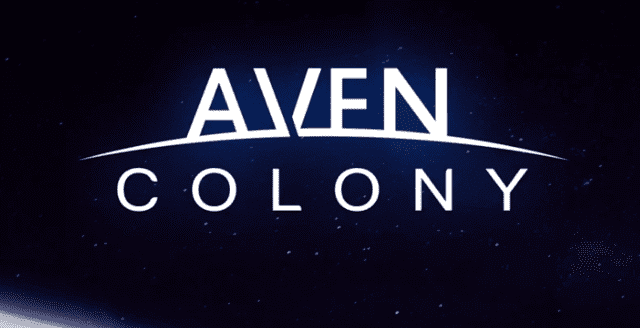 Aven Colony is a city-building strategy video game. This game was developed by Mothership Entertainment and then published by Team17. The Beta was released on September 8, 2016, on Microsoft Windows. Later on, the game was released on PlayStation 4 and Xbox One, when the full version was released on July 25, 2017.
This game starts on an alien planet light-year away from Earth. The player must build a new human city on the planet Aven Prime. Your character oversees the resources, construction, and people within the colony as well. Your entire colony must be built from scratch and as time passes more colonists will arrive. There are many different types of building in the game which ranges from ten-like buildings to even skyscrapers and space shuttles. These buildings are the core of your civilization as they accommodate the needs of your colony.
To control your game, the player is given twelve different menus that give you detailed information about your entire colony. There are three different camera modes, each giving a different view of your colony and its surrounding areas. These modes include the surveillance, satellite, and overworld map camera mode. The game has two main game modes. These consist of the Campaign and the Sandbox mode.
Banished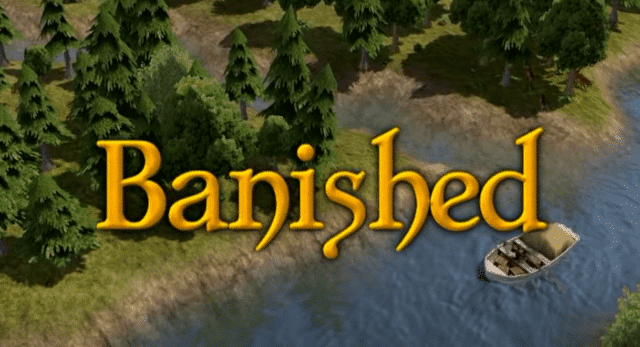 Banished is a city-building strategy game, developed and published by Shining Rock Software. This game was released for Microsoft Windows on February 18, 2014. It has many good reviews from critics.
This game focuses on the player making tough decisions and guiding the citizens of a remote community of outcasts to grow and maintain the settlement. This is all controlled through a command economy. The player must manage the citizens of the town as a resource. The citizens have to be assigned different jobs such as fishing or hunting. After getting instructions from the player, the citizens will perform the jobs specified without any direction needed.
Keeping society happy, healthy, and wee-fed is pivotal to make your town prosper. Hazards in the form of harsh weather conditions, fires, aging population, depression, and starvation make the game difficult and more interactive.
They Are Billions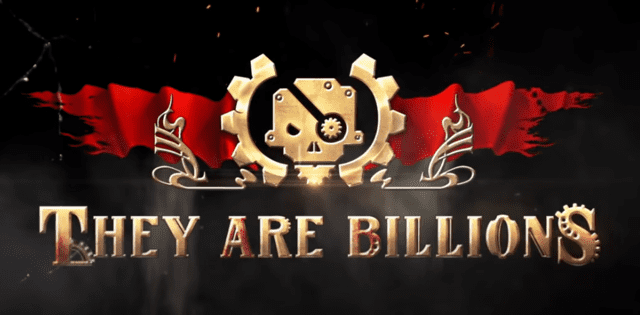 They Are Billions is a post-apocalyptic steampunk real-time strategy survival game. Which was published and developed by Numantian Games. This game was released on Steam's Early Access program with a survival mode in December 2017 on Microsoft Windows. The game later released on PlayStation 4  and Xbox One on July 1, 2019.
Your players are put in a randomly generated steampunk world infested with zombies. Your goal is to build a base in order to protect your players. This can be done by planning the layout and defenses of your base. Explore the map to collect resources for your colony and expand your base while fighting the zombie population at the same time. You have to manage eight resources including gold, food, workers, wood, stone, iron, oil, and energy.
Throughout the game, zombies will keep attacking, breaching base defenses, and infecting non-defensive structures, especially in overdeveloped areas. Just like the players have different types of units, the zombie types are also varied, ranging between slow, extremely fast, and highly-resistant ones. While it is a real-time strategy game, it can still be paused at any time during your gameplay in order for you to plan your future actions and give orders at the same time.