A legend in the genre of RPGs, Fable (with its many entries in the series) has been a cornerstone in gaming and has passed on its torch to various games over the years. Ever since its release back in the mid-2000s, the game has captivated the gamer audience by delivering a fresh and whimsical take on the action RPG genre and providing a game that was more than just "saving the day" or "beating the bad guy".
Created by Big Blue Box Studios, a satellite developer of Lionhead Studios (which was acquired by Microsoft later on), the game is set in a fictional nation of Albion, within a time period closely resembling medieval Europe, and allows players to assume the role of a young orphaned boy who is thrust into the world of heroism after witnessing bandits attack the village where he lives, murder his parents and kidnap his sister.
The player must then go on a journey and make choices that will indefinitely affect the perception of the main character in the eyes of the characters of Albion and mirror the good or bad outcomes in the character's appearance as well. Even aside from the main quest of what happened to your family, the world of Fable provider wonderful side quests that further enriched the story and narrative of the game to provide a fresh and intriguing fantasy world for players to explore.
With a new Fable game in the works, as shown on the Xbox Series X showcase, gamers may want to fill up the remaining time playing games that showcase the exact kind of world-building, role-playing, and decision-making that was so loved about Fable. Following is a list of games that provide immense adventure in a fantasy setting with exceptional gameplay mechanics and incredible RPG narratives.
Top 5 Games Like Fable
1) Elder Scrolls V: Skyrim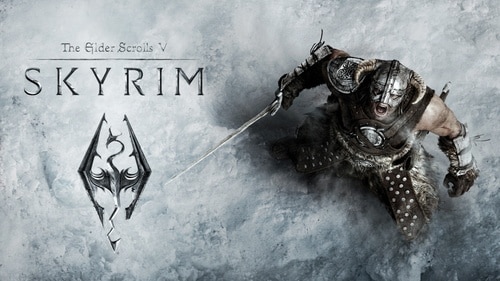 Starting off with a behemoth in the gaming world, Skyrim needs to introduction as it is one of the best action-adventure RPGs in recent history. Although Elder Scrolls and Fable have many differences and variations in how they are portrayed, the two games still manage to be incredibly thought out adventures in their own standings.
Even with Skyrim's serious plot of saving the world as the chosen one as compared to Fable's more lighthearted approach, it still has similarities ranging from the game world to how you progress you through. The world of Skyrim is filled with great details, something not many games can achieve, and has intuitive NPCs that go about their business in a compelling manner.
Almost a decade after its release, Skyrim still manages to stay relevant in the world of gaming by providing a unique and passionate RPG adventure experience combined with an incredible combat system. Much like Fable's approach to fighting with various styles and weapons, Skyrim lets the player utilize any weapon of choice and allows them to initiate a combat in any manner ranging from archery, swordfight, battle magic, and much more.
Similar to Fable, the game features tons of engaging quests even aside from the main storyline, and provides endless hours of gameplay and entertainment. You'll gain memorable companions, survive through extraordinary battles, and explore the vast world Skyrim has to offer, easily creating a fantasy world the player can escape into as was the case with Fable.
2) Kynseed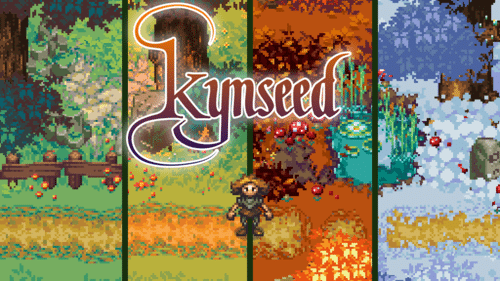 A relatively unknown addition to the list, but one that brings joy in its gameplay and setting with elements and mechanics similar to Fable since it was created by ex-Lionhead developers and offers an amazing experience that fans of the Fable series would enjoy immensely. Brought to you by the same team that gave you the spectacular classic action RPG, Kynseed plays out as town sim along with various RPG elements, and the player's choices and decisions weigh heavily on how your family legacy will turn out as you progress through the game.
Even though the game is still in early access on Steam, the developers have already added 25 vibrant regions in the game for exploration, a system for character aging, and a polished combat system. All this combined in the final version of the game, along with the main character's death, will result in an exceptional gameplay experience. The choices are still limited for now, but there's enough game to branch out and explore to your heart's content.
Kynseed is a life sim RPG set in a world where everyone ages with in-game time and eventually dies, from characters to pets and your objective is to gain control of the magical, physical seed of the same name and build your legacy and family business how you see fit. The charm of the game is reminiscent of Fable, with a beautiful soundtrack and amusing dialogues and offers the game up as an incredible ode to classic RPG games.
3) The Witcher 3: Wild Hunt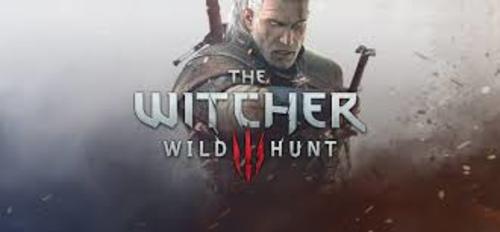 Not even a question that Witcher 3 would be included in a list that features great RPG action games since it surpasses the test of time and comes out on top as arguably one of the most exceptional fantasy adventure games of all time. Along with Fable, it is a game that every major RPG fan has played at least once and enjoyed immensely while spending endless hours on trying to explore it's rather vast and spread out regions.
The world of the Witcher may seem dangerous and unforgiven, but with enough experience and knowledge, you'll end viewing it as an exciting opportunity for adventure at every turn. Even side quests offer a great deal of fleshed-out stories that will have players run through them compellingly until the end, gaining valuable experience and equipment along the way to eventually take on more difficult endeavors. The writing for the game follows a highly intriguing character through his travels across the land and provides an unprecedented narrative that will keep players hooked and totally engaged in the game.
Similar to the Fable serious, The Witcher 3: Wild Hunt has proficient humor along the way, something that is inherently underrated in a game of this genre, and dialogues with companions and NPCs is often a delight to witness. With player choices impacting most of the game narrative, The Witcher boldly holds up as an immersive dive into a fantasy world full of intrigue and danger. With deadly monsters and creatures roaming the world, interactions with interesting characters, and a vast magical world, it is simply one of the best games ever made.
4) Jade Empire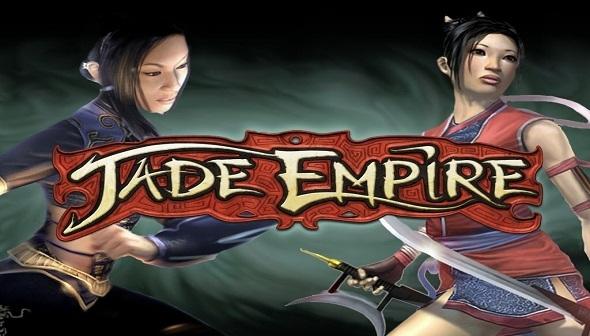 Despite its apparent obscurity, Jade Empire is considered to be developer Bioware's best role-playing game even if it never ended up as popular as other titles from the same creative team. Similar to Fable, the game is an action RPG that lets you explore a completely original world with a simple, yet satisfying, combat system with various fighting stances to choose from. The developers created a believable world from scratch and came up with lore that reels in the players and gets them to learn more about the world and its characters. Similarly, the game also features a morality system akin to Fable where players can either go with the "Path of the Open Palm" or "Path of the Closed Fist", a system where lawful and unlawful actions are categorized into these two philosophies and players must navigate the world making their own decisions.
The game also has a touch of humor here and there and, while it has no uniquely enjoyable narrative, the overall provide a great RPG experience and veterans of this genre consider it to a great classic game that everyone should play.
5) Dragon Age: Inquisition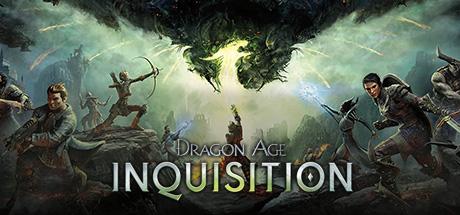 A considerably larger game than Fable, in essence, and the actual game world size, Dragon Age: Inquisition is a classic addition to the world of RPG games and even so because of how similar it is to Fable and its decision-making that can breed unique outcomes. The world of Dragon Age is yours to explore in this well-built RPG adventure with dialogue and interactions with your companions that feels real and intuitive.
The game offers you real adventure, where your meaningful decisions impact the world and those around you, including how characters react and interact with you on the basis of your choices and personality. Even the characters in Dragon Age: Inquisition feels real mainly due to the writing, and the developers and writing team have effectively filled the vast world of this game with ideas, stories, and people that culminate in an immensely entertaining setting for players to enjoy.
With an easier difficulty setting for fighting, the game's combat gives off the same hack-and-slash vibe as Fable and plays out with various weapons and equipment along with magic spells used in battle. While the main quest is nothing extraordinary, the game is built to provide hours and hours of entertainment in a sprawling world of magic and mystery.
Pick your favorite contender from this list and know that whatever you play, you will be met with an immensely enjoyable game setting akin to Fable that can provide the RPG vibes of a great game strapped together with an engaging world and storyline that will prepare you for the next Fable game or just offer a great deal of past-time hours for you to enjoy.