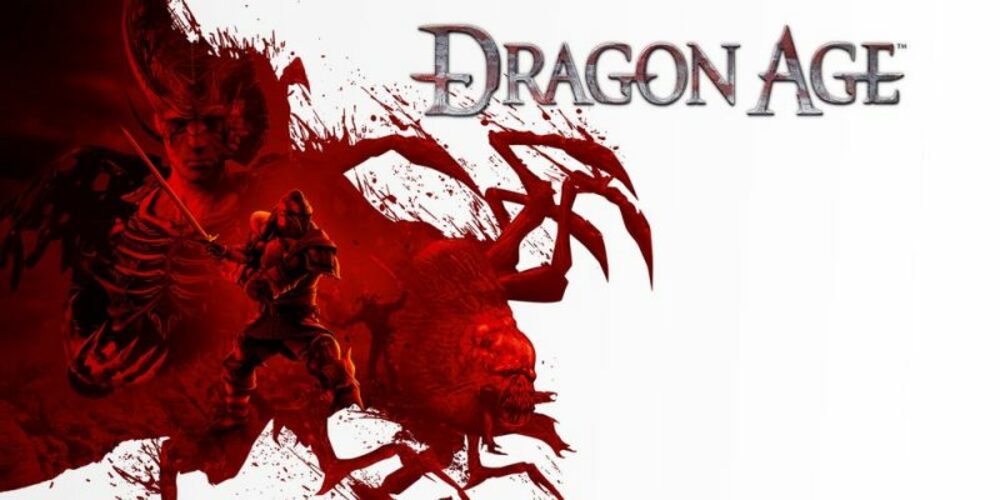 Dragon Age is a fantasy role-playing video game series that was developed back in 2009 for Xbox 360 and PS4 with the title Dragon Age: Origins. It has got great popularity ever since and we have been seeing tons of versions released after that. The developers have also extended the game support for Microsoft Windows, and OSX. There are also new versions of the game that are being released for PS4 and Xbox One so you can expect some pretty decent graphics with cool animations, an amazing storyline filled with tons of magic, and great sound effects.
The game has got great popularity as we are obsessed with those magical creatures already. Dragon age allows you to have a closer experience with Dragons and go on magical adventures. The graphics are pretty close to reality and it looks like a movie that you can control. You get a chance to explore castles, dungeons, and control the storyline.
You get to choose how the story will unfold in the game and every choice you make will change your future in the game. The best thing that I personally loved about the game is its highly versatile terrain with mountains, snow, forests, and a realistic sky on it. Special weather effects make the experience more magical for you while you are playing Dragon Age. Of Course, there are different dragons from the old age stories that you get to interact with, fight, and make your way forward in the game.
There are several versions of the game that got released over time and have gained some pretty high popularity. A few of these versions that you must try if you liked playing the game and want to know more about the story are:
Dragons Age: Origins-Awakening (2010)
Dragons Age 2 (2011)
Heroes of Dragon Age (2013)
Dragon Age: Inquisition (2014)
Top 5 Games Like Dragon Age
With Inquisition being the last part, there have been a massive gap and Dragon Age 4 is announced but a release date has not been confirmed yet. So, if you are looking for similar games that you can play to relive the experience or have some different experience in the same game genre, here are a few choices for you.
1) Dragon's Dogma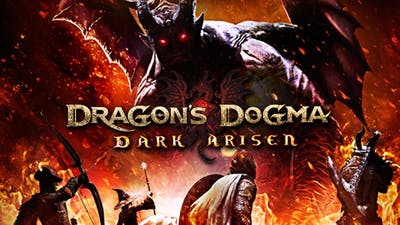 Dragon's Dogma is another game that you can get your hands on if you are in love with those magical winged creatures and cannot have enough of them. The game is an action role-playing hack and slash genre that allows you to scavenge through the train and fight for your survival. It was released back in 2012 for Xbox 360 and PlayStation3 by Capcom. The game later extended support for other platforms such as Microsoft Windows, PS4, and Xbox One. It managed to impress PC gamers as well significantly and got pretty high ratings on steam as well.
In addition to dragons, you can interact and fight some other cool and magical creatures in the game that make it more interesting. Not only your characters you choose but these creatures also have magical abilities of their own. Unlike Dragons Age, Dragon's Dogma is an open-world game with plenty of lands on the map for you to explore. This is a perfect game choice for you to have your hands on if you are looking for something with all the magic but more control over the game. There are trolls, orcs, dragons, and other magical creatures of the post-civilization folk stories in the game.
The storyline is highly impressive and interesting in this game as you can hunt these creatures using swords, axes, and arrows. You also get to enjoy a better experience as you can team up with your friends and go on some magical adventures together. There are plenty of resources that you can gather and use on your adventures. In addition to these small encounters with the foul creatures and some battles that you might have to fight, you also get a chance to fight wards with strategies and command armies.
Overall, Dragon's Dogma provides you a wholesome magical experience that is unmatched with this sort of game in every possible sense. Developers have paid great attention to graphics, rendering, train, animation, SFX, and VFX so you won't feel the game lacking in any aspect at all.
2) Anthem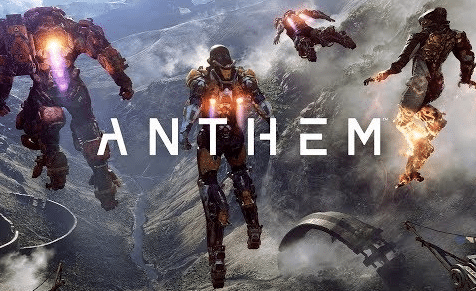 While Anthem is not about dragons primarily, it is one of the latest and most applauded games in the role-play action video games that you must get your hands on. A collaboration of frostbite, BioWare, and Electronic Arts combined together to provide you with an unbeatable experience in the world of online multiplayer games. The game was released in early 2019 so it is a bit advanced than Dragons Age and Dragon's Dogma and you can expect pretty high-resolution graphics with more smooth and stable animations thanks to high FPS support.
While the other two games are in the past based storyline, Anthem is taking place in the future with a wholesome story filled with fantasy and fiction. There are advanced robotics, aliens, and other cool creatures that you are going to interact with.
You and your friends assume the role o freelancers who are out there in the world on an expedition to find the unknown secrets and find the best for humanity. The game has some greatly designed terrain that would make you fall in love with it by the first look on the game. The vast open-world to explore with your friends gets interesting as you move forward and you will find it hard to get enough of this game.
3) Cyberpunk 2077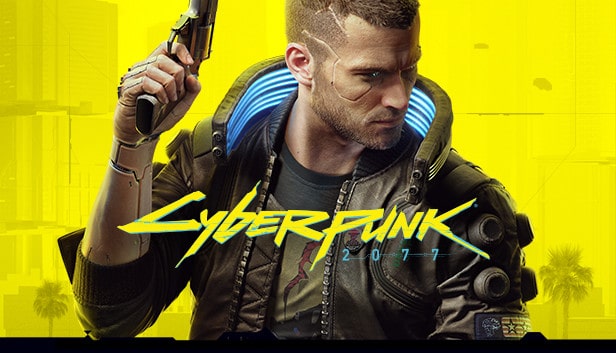 Well, there are no dragons on this game, but this game has bagged millions of pre-orders, has broken several records and has created a hype ever since the game was announced. It is scheduled to be released in November 2020 for PS4, Xbox One, and Windows and we cannot wait enough to get our hands on the game. It is another cool role-playing video game that is developed and published by CD Projekt. The main reason for the popularity of this game is not only a great storyline and mechanics but also Keanu Reeves who is loved by fans all across the world.
The storyline takes place in the year 2077 that is not so far in the future so you can get an experience of relatability as well. With this game, you get to drive some high-tech sports car, find yourself among a strange world with a lot going on that you need to unravel and find your way across it all. The world has changed significantly as you can expect with highly embedded technology and some superhumans.
You get some street fights, supercar races, gunfights, lots off modernist weapons, and tons more on this game. This would be a perfect choice for you if you like to play action, role-playing games with the hints of fantasy to it.
4) Baldur's Gate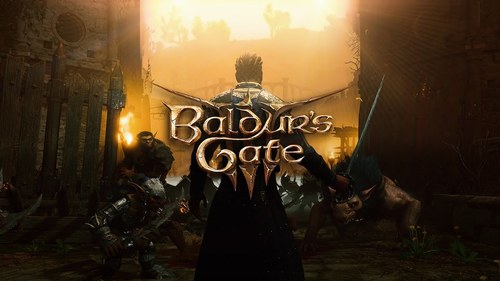 Baldur's gate is not just any other game, but it is another cool series with a storyline of its own. The game's second version was released in 2013 for PS4, Nintendo Switch, Xbox One, Microsoft Windows, and macOS. The game managed to gain high popularity and great rating on all the platforms and gamers from all the different communities have just shown love for this game.
The game is about times of trouble when creatures of darkness are released in the world and you need to fight them with some other saviors of light. There are a whole lot of characters including humans, elves, and evil creatures like orcs, necromancers, and devils of all sorts. Of Course, there are tons of magic in the game to satisfy your cravings for fantasy and fiction of the old age. There are some dragons as well that you can interact with or need them for their special abilities and supplies to supplement your adventures.
The latest version Baldur's Gate was announced to be released in Oct 2020 and fans are waiting anxiously to get their hands on it. If you want an action-packed fantasy adventure, you must have your hands on the game as it releases.
5) The Elder Scrolls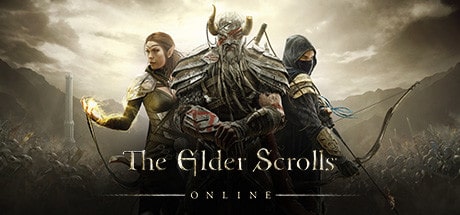 Mid-earth fantasy before the current human-only dominance on the planet is so far spread that it almost feels real. Although we don't have any obvious proof of their existence, all these games and movies about them have made us pretty familiar with those times.
The Elder Scrolls is one such series with 3 games already released that focus on the same storyline from a different perspective. The game has gained high appreciation from the gamers and you are just going to love the game if you are a Dragons Age fan. The best news is that The Elders Scroll 4 is also announced in near future to be released and is expected to be out with PS5 so you will have lots of new adventures to get your hands on with great graphics and a new world to have expeditions in.
For the time that you might have to wait for the fourth version, you can play the 3 games of this series released earlier so you can get yourself acquainted with the gaming mechanism and storyline.