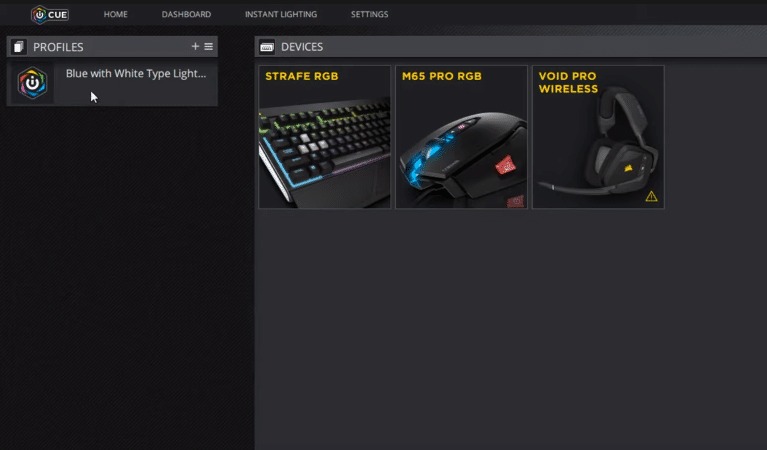 Corsair is known for its gaming products all around the world. Through its sleek design and ease of use, it has conquered the heart of many gamers.
Corsair has a wide range of products and it is famous for allowing users to customize the properties of those products. Some might even say that Corsair keyboards are the best gaming product among its competitor.
After buying the product, to have full access to its accessories you need to install Intelligent Corsair Utility Engine or the iCUE. It is software that enables users to make modifications to Corsair products. It lets you create macros on the system which enables speed and shortcuts to gamers.
You can also create different profiles and also you can change the lighting on different Corsair products with the use of iCUE. Corsair Utility Engine has many benefits but one issue that sometimes gamers come across is when Corsair Utility Engine can't click profile problem. If you are having the same issue, here are some ways to solve it.
Solve Corsair Utility Engine Can't Click Profile Problem
Close and Restart Corsair Utility Engine
While troubleshooting this problem tries closing the unresponsive Corsair Utility Engine application. Many times, the software gets unresponsive and your system does not recognize it which disables you to make any changes you want in the application. Restart your Corsair Utility Engine and a fresh start will solve your Corsair Utility Engine can't click profile problem.
Install the Latest iCUE Software
Corsair keeps on updating the software to add new features and to fix the bugs of older software. Make sure you have the latest version of Corsair Utility Engine on your system. This would fix all the bugs and would allow you to make the changes you wish to make in your system.
Reinstall the Corsair Utility Engine
Mostly whenever any software runs into a problem it is recommended to reinstall the software to fix the bug or the issue you are facing. Before reinstalling make sure you back up the profiles.
You can reinstall the Corsair Utility Engine by going to Control Panel on your system and selecting programs and features. Once you select programs and features, it will open the list of installed programs on your system, where you will identify the Corsair Utility Engine software and uninstall it.
After uninstalling the software, you will have to delete all files associated with it. Now, you will restart your system and go to Corsair.com. After opening the Corsair website page, you will identify the Corsair Utility Engine software and download it on your system.
Once the downloading is complete, open the file and reinstall the Corsair Utility Engine. After performing this task, you will have a bug-free software on your system and the Corsair Utility Engine can't click profile problem you were facing will go away.