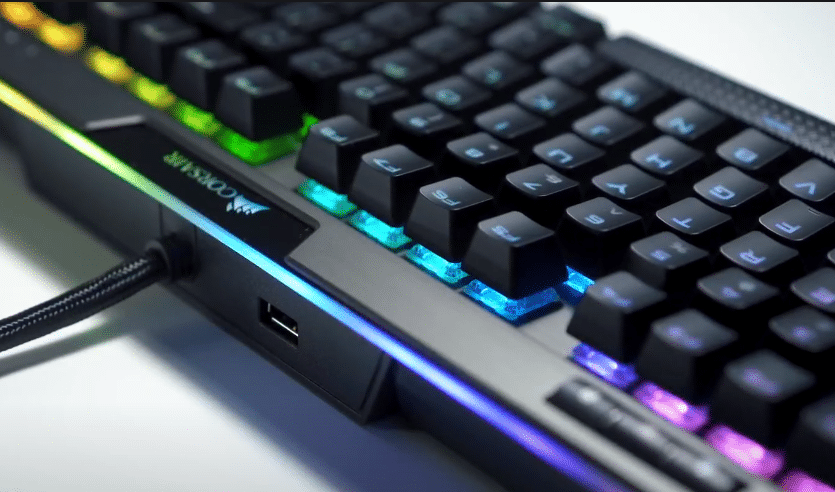 Corsair is one of the most popular companies that is known for providing a wide range of gaming peripherals. They are known to offer a huge variety of gaming devices that are all oriented towards giving you the best possible experience in your games.
How to Fix Corsair Keyboard Keeps Disconnecting?
Plenty of users have been experiencing a weird issue with their keyboard due to which they are now raging on the internet. On further inspection, we found that most Corsair keyboard owners were facing an issue where the keyboard keeps disconnecting.
If you are also experiencing something similar, then we highly suggest that you keep on reading the article. In this article, we will be giving you a number of ways on how you can troubleshoot and fix the issue. All the different ways of troubleshooting the issue are mentioned right down below:
Try all the USB Ports Inside Your Computer
The very first reason which could cause the issue to the surface is that you might have plugged the keyboard into a USB port that isn't working as intended. However, as each PC has a number of USB ports installed in them, you may try giving all of them a try.
It is also worth noting that your PC may have a bunch of USB 3.0 as well as USB 2.0 ports. We recommend that you try connecting your keyboard to both of them. Hopefully, it should be able to resolve the problem.
Check Your Wire
Another possibility that could be causing your keyboard to stop working like intended could be due to the wire of your keyboard acting up. If that is so, then regardless of the USB port you plug the keyboard into, it will still cause issues.
It could also be that the wire of the keyboard is simply not plugged in correctly, due to which your keyboard keeps disconnecting from the system. Still, we do recommend that you check the wire of the keyboard. You can try connecting the keyboard to a different computer system which should help in troubleshooting.
Check Your Drivers
The next thing to check when you are facing issues with your keyboard not being able to connect with your device could be due to poor drivers or no drivers installed on your PC. You can download and install the latest version of the keyboard's drivers by simply downloading the official Corsair software.
Just be sure that you do run the setup of the program as an administrator to avoid causing any type of permission issues.
Reset the Keyboard
Most users don't know this but you can also potentially help in resetting your keyboard. In order to effectively reset your keyboard, all you need to do is to unplug the keyboard and holding down the ESC key on your keyboard.
Be sure that you keep holding down the key for around 30 seconds while you plug your keyboard back in which should then reset it. As soon as you release the key, there should be a visual indicator telling you that you have successfully reset the device in the form of your keyboard flashing.
Contacting Support Team
The very last thing you can do if you find nothing to be helping in your case is to contact customer support. A professional should then look into your case and ask you a bunch of questions regarding the issue.
Ensure that you cooperate whenever needed. Whatever the reason is for your issue, they should help in finding out the root cause behind it.
The Bottom Line:
These were the 5 ways on how you can fix the Corsair keyboard that keeps disconnecting. All the troubleshooting steps present in the article were made sure to have really simple instructions that you can follow for a quick and easy fix. Hence, be sure to read through the article!