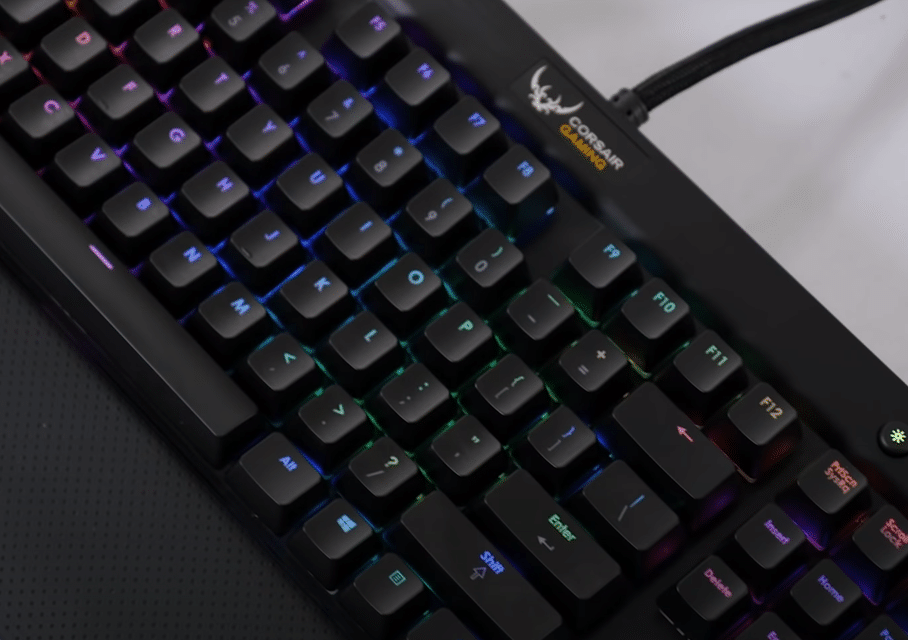 When it comes to gaming keyboards there aren't many out there that can compete with Corsair. Corsair produces the best gaming keyboard. Corsair K70 is one of the best gaming keyboards due to its endless features and uses.
Gamers rate it very high. It gives you great gaming comfortable when you use it. Corsair K70 is designed in a way that it gives you a natural positioned wrist when you use it. Its body is made of aluminum and considered to be durable. K70 is a customizable lighting keyboard.
One of the best features is that it has a separate multimedia and volume control section on the keyboard. Unlike many keyboards, Corsair K70 gives you a detectable palm rest feature. One of the main reasons to buy a Corsair K70 keyboard is that it gives a USB passthrough.
This feature enables you to attach other peripherals to your keyboard while using it on your system. Sometimes, Corsair K70 can run into a problem. The Corsair K70 USB passthrough not working problem. If you are facing this problem, here are some quick ways to solve it.
Corsair K70 USB Passthrough Not Working Problem
Updating Firmware
All the Corsair devices work fully to their potential when they are aligned with Corsair Utility Engine. Make sure you have Corsair Utility Engine installed in your system. Once you have it installed, go to the software and make sure you update the firmware of Corsair K70 by selecting it.
Reinstall USB Drivers
Make sure all your drivers are visible so you can check which one is working and which one isn't. Now you will have to unplug all your devices from your system. Just plug in the Corsair K70 and the mouse attached with its USB passthrough.
Now open the search bar on your system and type in advance system settings. Open the advance system settings and click on the option which says advanced. You will have an option to select environment variables, do click on that.
After clicking the environment variable, it will give you an option to select the system variable. Click on new under system variable and type the following in the variable name "devmgr_show_nonpresent" and type 1 in variable value. Click OK at least 3 times before closing the windows.
Now go to the search bar again and write Device Manager. It will give you a list of all the devices on your system. Go to view and select show hidden devices. You will now see the faded USB ports on your system. U
ninstall all the faded USB ports and then install them again the fadedness will go away and they will work properly. This will make all your USB ports working again and your Corsair K70 USB passthrough not working problem will not be there anymore.