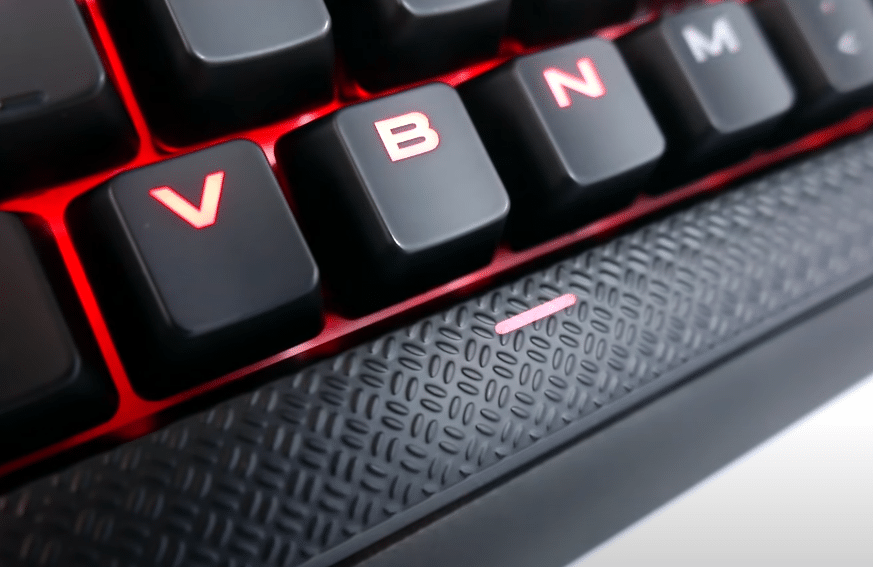 The Corsair Strafe is a mechanical gaming keyboard that is available in a variety of key switches. You can choose from the red, brown, or blue switches depending upon which ones you like more. With the box, you also get a few textured keycaps that you can switch from the original keys to customize your keyboard. The buttons are made up of soft plastic but you get kind of a rubbery feel from them.
Overall, it is a nice gaming keyboard that you can buy at a reasonable price. But if your strafe is not working with your PC or giving you issues, then this article will help you sort out these issues.
How to Fix Corsair Strafe Not Working?
Soft Reset
If your Corsair Strafe is not getting recognized by windows then a possible fix for this issue would be to soft reset the keyboard itself. This fix will also work for users that were having difficulty in getting the iCUE to work with the Corsair Strafe. Unfortunately, this issue is quite common and you will users complaining quite often about the keys on the Strafe not registering on their PC. So, just soft reset the device if you're having the same issues with your Strafe.
To do so, unplug the keyboard from the port on your PC. Then you will need to hold the escape button on the top left corner of the keyboard. Keep on holding it down as you Replug the USB connector back into the PC port. That will soft reset your device and you can release the escape button after waiting for 5 seconds as you plug in the keyboard. Try using the keys to check if they are being registered on your PC.
BIOS Mode
Another thing you will need to check is whether or not your keyboard is in BIOS mode. The windows won't be able to recognize the keyboard if it is in that mode and your keyboard won't show up in the list of connected devices even though the USB is connected to the port. The LED indicator on your keyboard will start flashing if your keyboard is in BIOS mode. That way you can be sure whether or not your keyboard is in BIOS mode by looking at the LED indicator.
If the LED indicator is flashing for you as well, then you will need to use the following combination of keys to get the keyboard out of BIOS mode. Windows Lock key + F1 and keep holding it for 5 seconds and you will be able to get the keyboard out of BIOS mode. If there is nothing else wrong with your keyboard, the windows will be able to recognize your Corsair device and you'll be able to use all its feature without additional issues.
Check Ports
Other users recommend that you plug the keyboard into a USB 3.0 port. So, if you haven't already then try rebooting the PC and then plug Corsair Strafe into another port. In case you don't have any serious issues with the device you will be able to get the problem fixed at this point. It won't take more than a minute to go through this step and it's always best to try general troubleshooting steps if your peripherals are not working like they are supposed to.
Issue with Hardware
It is not rare for users with damaged devices to complain about these issues. Even if you've bought the Corsair Strafe recently there is a good chance that it got damaged during shipping. So, if you're not able to get the Strafe to work after trying the fixes mentioned above, then you can ask Corsair to help you with your keyboard. If your device is not damaged then the Corsair team will be able to help you fix the error. But if the keyboard is faulty, then you'll have to ask your supplier for a replacement.
To confirm your suspicions about hardware issues, try plugging in the Corsair Strafe into another PC. If you run into the same issue then check to see if the connector is damaged on your Corsair Strafe. If you can't find any physical damage to the keyboard then contact your supplier and inform them about your situation. Hopefully, your warranty will be valid and you'll be able to secure a keyboard replacement.