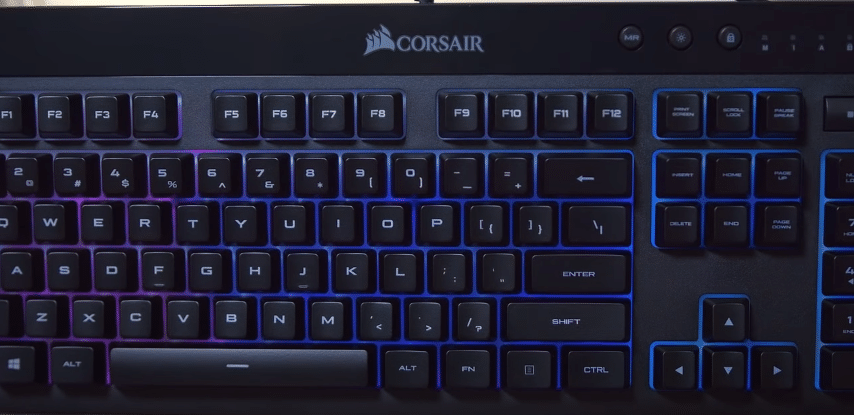 Corsair is one of the most well-known companies to provide mechanical keyboards to the gaming community. They offer a whole lot of options for different individuals according to their preferences. Their list of mechanical keyboards features all kinds of mechanical switches which perform exceptionally well.
How to Fix Corsair K55 Lights Not Working?
The Corsair K55 is a popular mechanical keyboard offered by Corsair. Unfortunately, we have seen quite a lot of users complain about the model as they seem to be facing issues with it. According to these users, the Corsair K55 lights are not working at all.
If you are also someone who has found a similar issue with your keyboard and don't have any idea on what you should do next, then we highly suggest you keep on reading the article. Using this article, we will be mentioning a number of ways on how you can fix the issue. So, let's get started!
Try Resetting Your Macro
One of the very first things that you can try if you notice your mechanical keyboard suddenly stop working as intended is to try and reset. It is possible that there is some sort of issues with the settings of your keyboard. Keep in mind that resetting will clear out all your macros, so you will have to assign all of your macros again.
In case you aren't aware of how you can reset; you will simply have to hold down the FN and F4 keys on your keyboard. There should be a visual queue where you see the white light flash 2 times.
You Could Be Facing a Bug with iCUE
Another possibility due to which your keyboard's lights are not working could be due to the fact that your iCUE is bugged out. To further confirm this, you will have to access your iCUE settings. Under the keyboard tab, you will have to check your keyboard's action tab where you can find plenty of effects for your keyboard.
What we recommend you do here is to uncheck any effect that you may have selected, and then select any other effect that will get your device to start working again.
Ensure Brightness is Turned On
There are chances that the issue you are facing could be as simple as the brightness of your keyboard not turned up. If that is the case, then you will have to make sure your keyboard's brightness works as intended.
This is why we recommend that you check whether your keyboard's brightness is fully turned up. This will help in making sure that your keyboard is indeed working as intended.
Contact the Support Team
You can also try contacting the support team as it should definitely help you in resolving the problem. This is effective in particular if you have found your keyboard to start acting up in some way.
What this will do is ensure that the support team helps in giving you the help you need in order to be able to effectively troubleshoot the problem with ease.
Getting the Keyboard Checked
Alternatively, you can also get the keyboard checked by a professional. It could be that the keyboard has some kind of technical issue. In either case, getting the keyboard checked should help you be able to determine whether the issue can be fixed or not.
If the keyboard is indeed damaged, then you will have to get the keyboard replaced with a newer working unit.
The Bottom Line:
This article contains the 5 different ways on how you can fix the issue for good. Be sure to follow the guidelines that we have mentioned in the article for a quick and easy fix to the problem. If you have found any confusion with the article, we highly encourage you to leave down a comment below.