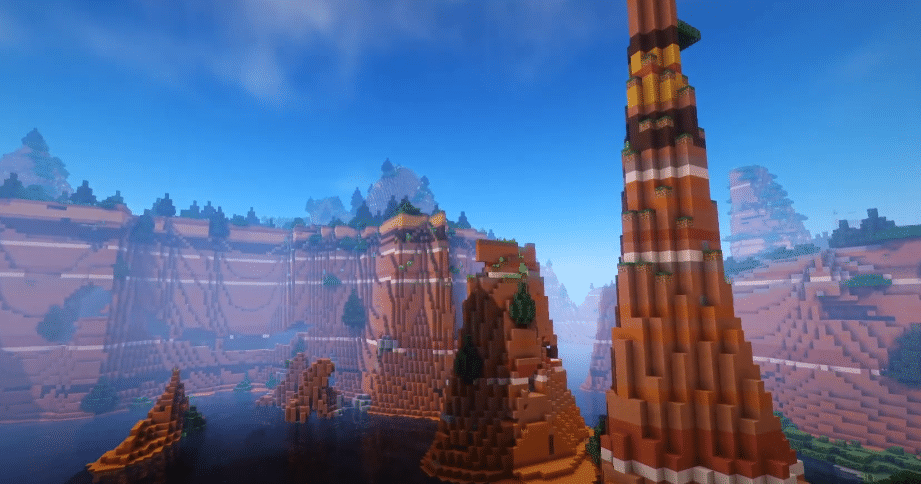 The world of Minecraft is almost limitless, doesn't matter in which direction you travel. You'll keep discovering new mobs, areas, blocks and so much more. This is why so many players are hooked to this game. But it can take up a lot of your time just traveling to find out new areas, some players consider it boring and they can't be bothered with spending so much time on just exploring new areas.
That's where resource-packs come in. In this article, we will be going over different features you'll get from Biome Bundle and Biomes O Plenty.
Biome Bundle vs Biomes O Plenty
Biome Bundle
This mod aims to enhance the overall exploration experience you get in-game. There are hundreds of different biomes and structures to explore. This means you'll never get bored of the new content that you're continuously exploring. However, there are some limitations like you can't add custom blocks into this resource pack.
The best thing about this resource pack is that it continues to grow and develop with new biomes being added to the game. So, you don't have to worry about running out of content any time soon. You can use different commands while using this resource pack for example to help you discover which biome, you're currently in you'd have to use the F3 command.
Players have mentioned that the configurations in Biome Bundle are more interesting as compared to Biomes O Plenty. Biome Bundle is also very light and even if you have a low spec computer system you shouldn't have any problem in getting this resource pack to function properly.
Biomes O Plenty
It is also a mod pack that enhances the overall visuals of the game by adding in more blocks. So, in terms of new stuff to discover this bundle is the better option. It introduces a new variety of blocks into your world of Minecraft along with more building options. However, it can be a bit heavy on your computer so make sure your system is strong enough to handle that extra load.
While Biome Bundle focuses on aesthetics, Biomes O Plenty provides you more variety in terms of new blocks. So, if you prefer light mods and want that vanilla Minecraft experience then you should choose Biomes Bundle. The installation process for both mods is quite easy, you can just follow the instructions on the CurseForge web or just watch a tutorial video on YouTube to help you out.
Overall, both of these mods are very fun to have in your game. You can explore different biomes, have new blocks, Items and so much more. The main difference comes in the variety, Biomes O Plenty has more blocks to choose from as compared to Biome Bundle. But that also makes Biomes O Bundle more likely to crash your game.
So, it all depends upon your system spec and what aspect you're looking for in your world. You can try Biome Bundle for a more vanilla experience and Biomes O Bundle for a more varied experience.