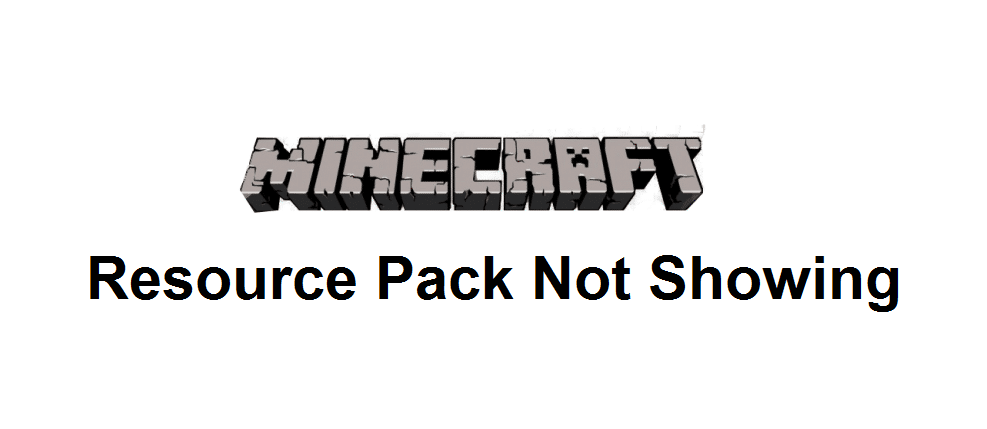 One of the many great things that everyone loves about Minecraft is accessibility. The game even allows players to easily use any sort of resource packs that they want in order to enhance the visuals or other aspects of their gameplay. This is a commendable feature and you can use it as much as you like to boost your Minecraft playing experience.
The only problem is that you might encounter a few errors or bugs when trying to use a resource pack. One of these problems is one that doesn't allow you to use resource packs at all. We'll be discussing this problem in detail today.
How to Fix Minecraft Resource Packs Not Showing Up
When you try to use resource packs with Minecraft, there might be an issue that doesn't allow you to see or access said resource packs at all through the resource packs section in the game. This is annoying and a big problem if you prefer to play with these packs. Luckily, there are solutions to this somewhat common problem. Take a look below to learn these solutions and use them to start using resource packs in Minecraft.
Check the Pack Version
Firstly, you've got to ensure that you're using the right resource packs with your version of Minecraft. If you've never had this sort of problem before and are facing it for the first time, it is likely that you've accidentally downloaded a resource pack that doesn't work for your version of the game. To be more specific, resource packs for Minecraft are intended for specific versions of the game. For example, you can't use a resource pack meant for one version of the game with another version of the game.
This will cause problems and might result in it entirely not showing up in the resource pack menu at all. Because of this, it is recommended that you check the version of your resource pack first. If it isn't the right pack, you should uninstall it and try to find a similar one that works with your preferred version of the game. You could also easily change the game version to match that of the resource pack that you downloaded.
New Folder
This is another good fix that works most of the time. All it requires you to do is open the folder of the pack which isn't showing up in the game and copying every last file in the folder. Now create a new folder on your desktop and name it whatever you wish to.  Now paste everything in this folder and try using it again. This should have fixed your problem and you should be able to find the resource pack in the in-game menu again.
Reinstall the Pack
It is recommended that you uninstall and then reinstall the resource pack which isn't showing up again. It is preferable that you download it from a different source this time around. This should be a simple and easy way to fix the issue, as it is possible that you downloaded a version of the pack which had some missing files or other problems.