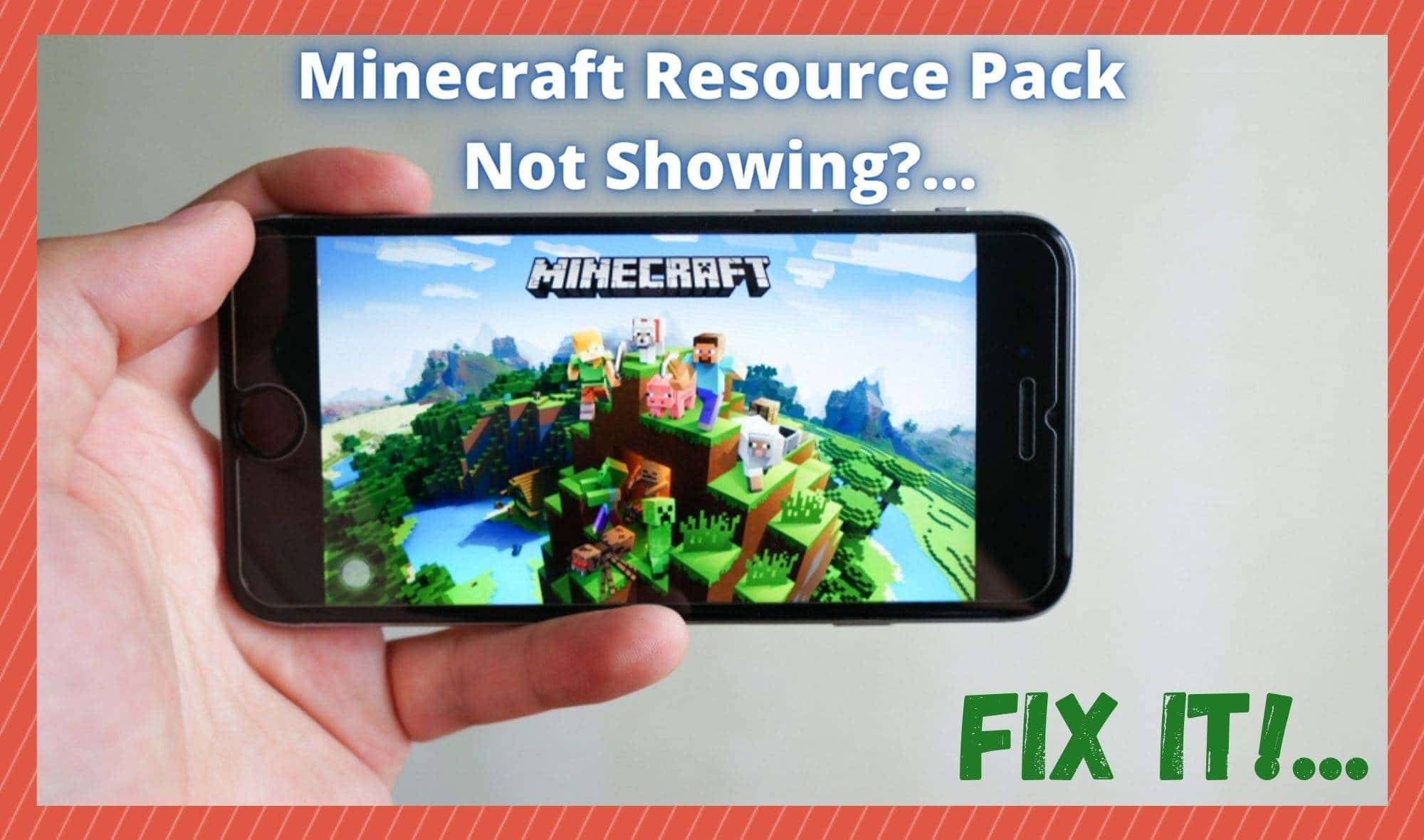 Believe it or not, Minecraft has been around for a full decade at this stage, and it doesn't seem to be going anywhere any time soon. There is still a steady stream of new players flocking to the game, making it one of the most popular games in the world. 
One of the reasons behind this, in our opinion, is that it is just so accessible. The design of the game is such that anyone can get involved. Yet, there is enough complexity built into it that veteran players can still have some fun with it. Really, it is best to consider the game as one that is still evolving and changing every day. 
One thing that really changes the gameplay and keeps things interesting are the resource packs. The idea behind these is that players can just use them as they see fit to change up and improve certain elements of the game, like either the visuals or the gameplay itself. Generally, these are pretty easy to use. 
However, we do realize that there is practically zero chance that you would be here reading this if everything was working for you. So, having noticed that there are quite a few of you out there who don't seem to be able to use your resource packs at all, we thought we would put together this little guide to help you figure things out. 
Minecraft Resource Pack Not Showing Up? Here's what to do about it!
For most of you, getting your hands on these resource packs hasn't been an issue at all. The problem only seems to be happening when you go to finally use them. Apparently, there is a common issue that when you try to find them in the resource packs section of the game, there is nothing there. 
Thankfully, this issue isn't all that complicated to fix. As a result, we would expect that you can get around it in a few minutes using the troubleshooting guide below. So, without any more waffle, let's get stuck right into it!
Make sure that the pack version matches your Minecraft version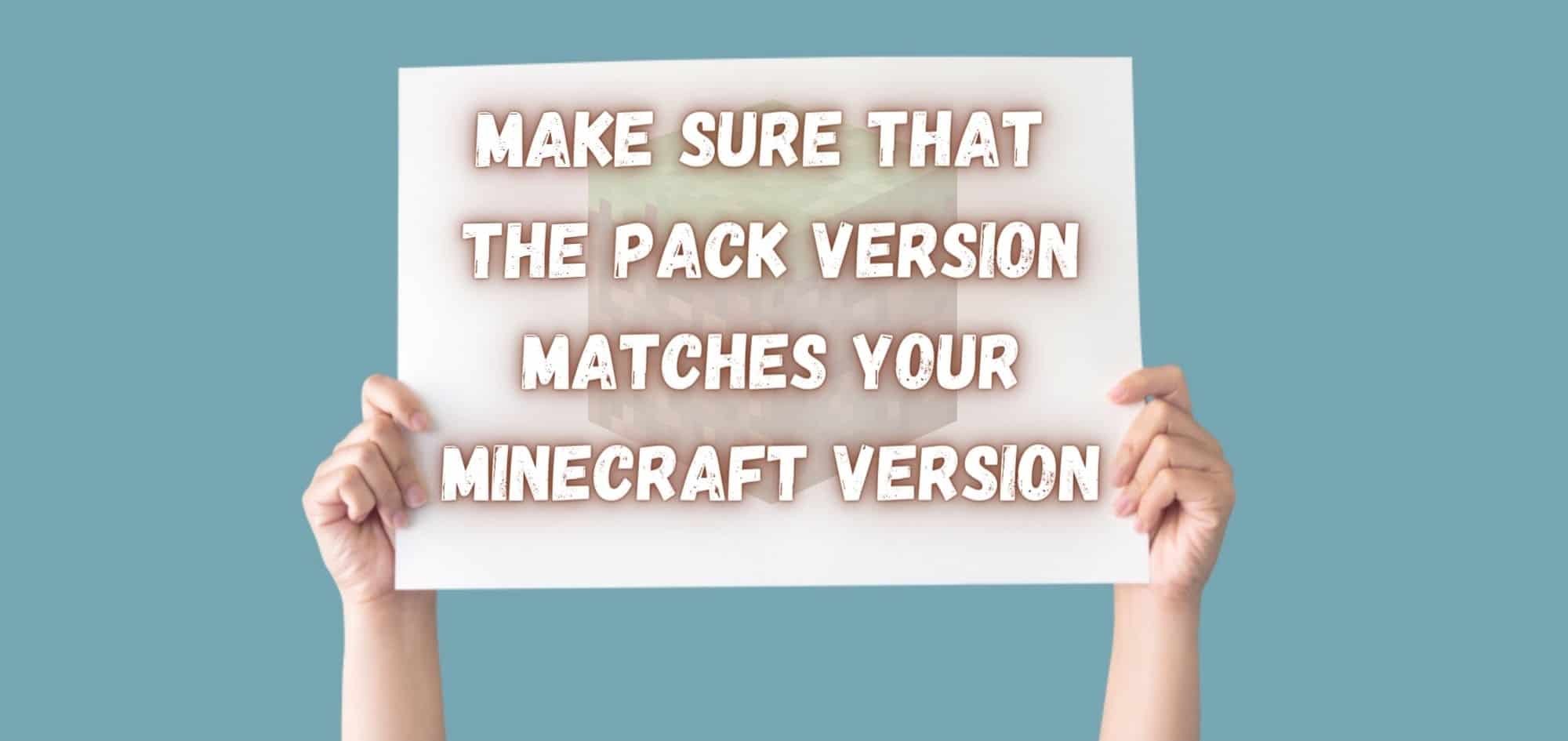 Starting out with the most common cause of this problem, it is always important to check that your versions match before attempting to use a resource pack. If you are new to the world of Minecraft, or even resource packs, these sorts of mistakes can be pretty easy to make. 
Minecraft can be pretty finicky when it comes to this kind of stuff, so accidentally grabbing a resource pack that won't work on your version of the game is an easy mistake to make. 
To get into it a little further, each pack will be designed for a specific version of the game. So, if your game version is either newer or older than that of the resource pack, it just won't work.
When this happens, the most likely result is that the pack won't show up in the resource pack menu. Really, the only thing you can do to stop this from happening is to always check the version of the pack against the version of the game you are running before getting it. 
If you have already downloaded a pack that doesn't match up, all you can do is uninstall it and then try find the same pack again, but in the right version. Another fix for this is to update your game version if it is lagging behind that of the available packs. 
Try using a new folder
If the above step didn't do anything and your versions are all in order, this next fix is likely to be the solution for you. With this fix, all that you need to do is open up the folder of the pack that isn't playing ball. Then, you will need to copy each and every file in that folder. Then, all you need to do is create a new folder in your desktop and paste everything into it. 
Once you have done this, you should have a quick check to make sure everything is working as it should be again. In a vast majority of cases, this should have resolved the issue and you should then see the resource pack popping up in the menu. If not, no worries. We still have one more fix to go. 
Uninstall and Reinstall the Pack
If you have tried everything above and still haven't had any luck, the only remaining course of action is to uninstall the pack and then reinstall it. 
However, this time we would suggest that you get the resource pack from a different source. This is because the pack that you had downloaded before is most likely missing some element that is vital to how well it works.