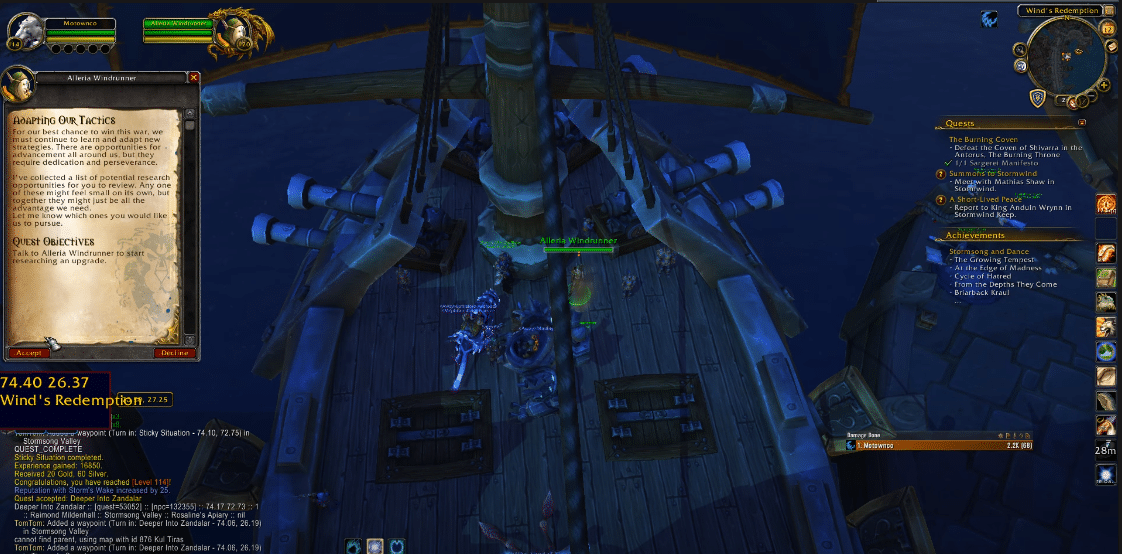 Adapting our Tactics is a quest in World of Warcraft that requires players to talk to a character and begin research on different ways that they can upgrade their tactics. It is a necessary step towards glory in the ongoing war. Players need to do their best to study the opportunities around them so that they can start advancing. This mission is famous not for its objective and not for its rewards either. It is quite popular among fans of the game because it is bugged and causes problems near completion. Upon encountering such a bug, given below are the best fixes that players can try out.
How to Fix Adapting Our Tactics Not Working in WoW
Complete Other Linked Quests
The most common mistake players make with this specific mission in the game is not completing the other objectives that come before it. Without these, the quest bugs out and usually cannot be completed or even started. It needs to be made sure that the different quests linked with this one have been completed by players so that they can begin working on getting through Adapting our Tactics.
There are exactly three linked missions, and these are all fairly easy to access and complete, meaning you won't have to worry about spending too much time on them. These are ''The War Cache'', ''Time for War'', and ''Missions from the King''. Complete these in the exact order that they've been listed and then players will be able to get through Adapting Our Tactics.
Get a Follower
A necessary requirement for the completion of the Adapting Our Tactics mission is having a follower by your side. There are a few different ways to get one of these by your side, so just try any of the different methods out and you'll be able to fix this problem. Just abandon this mission for now and go on your way to complete some other objectives in the War Campaign.
Even some of the objectives in the previously listed quests are capable of getting you a follower. Keep in mind that you'll have to interact with someone and accept their request to be your follower before the game actually recognizes them as such. Once it is done, go back to the Adapting Our Tactics mission and try to complete it, which should now go much more smoothly than last time.
Get War Resources
The most common issue with the Adapting Our Tactics quest usually comes towards the end, when players are forced to choose an upgrade but are completely unable to do so as all the options are unavailable to choose from.
This usually happens when players don't have enough war resources in WoW to get these upgrades in the first place. The solution is easily guessable from this point on, as all you have to do is get said resources and try the mission over again. You can get them from different quests, including ''The War Cache'' which was previously mentioned.