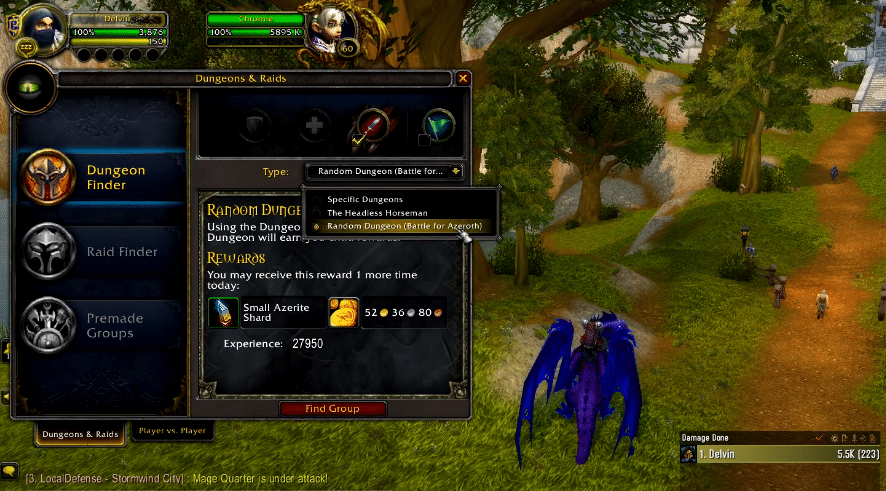 Dungeons are one of the most popular activities in the World of Warcraft. These dungeons feature different levels, each featuring different enemies along with bosses to give the player a certain degree of challenge.
How to Fix You May Not Queue for This Dungeon in WoW?
There are plenty of people who are having issues while trying to queue for a dungeon. Whenever they try to do so, they get an error that tells them that you may not queue for this dungeon in WoW.
In-Game & Web Guides for World of Warcraft
Zygor Guides are the best and fastest way to level your characters in World of Warcraft and accomplish more in less time.
Hottest Lepre store World of Warcraft Boosting Offers
If you are also facing a similar issue, then this article should be of great help to you. Through this article, we will be helping you figure out exactly how you can fix this issue. So, without wasting any time further, let's get started!
Ensure that You Have Selected a Role for Yourself
In case you are experiencing this issue, then the very first thing that you need to check is whether you have selected a role for yourself. If not, then you have to make sure that you do select a role that you will be playing in the dungeon run.
Also, you will need to check whether you have selected a loadout for your character. Most players seem to overlook their loadout or role which is why they end up facing this issue.
Dungeon Level Cap
For every single dungeon, there is a minimum level requirement to join it. Hence, only players that do meet the level requirement are able to join the dungeon. For those players who haven't reached the level requirement, they will end up getting this error while trying to queue for the dungeon.
As a result, you will have to make sure that you do meet the level requirement for the dungeon. Also, keep in mind that different dungeons may have different level requirements and that there could be someone in your party whose level does not meet such requirements.
Try Logging Out
One last thing that you can try in order to resolve the issue is to try logging out of the account and character that you are using. Afterward, we suggest that you login to a different character. However, once you are inside the game, you can instantly switch back to your older character.
This troubleshooting procedure seems to have work wonders for many users. Hopefully, it will fix your issue as well.
The Bottom Line
Are you getting the error "You cannot queue for this dungeon in WoW?". If so, then all you have to do is to follow the 3 different steps that we have written in this article. Doing so should help in a quick and easy fix.