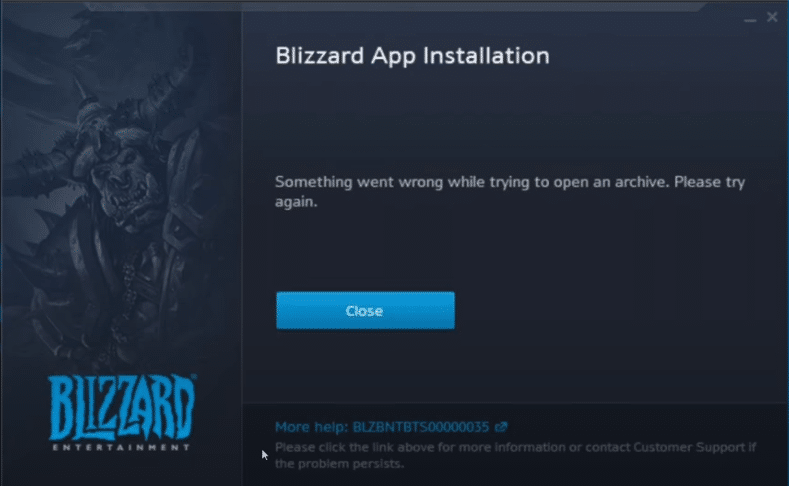 Whenever a new update drops for World of Warcraft, a lot of players are met with a common error that prevents them from installing this update. The issue is quite annoying, as it doesn't let users update the game, which in turn means that they can't play it either. If you're encountering this problem too after a new update for WoW was released, here's everything that you can try to get rid of the problem and start playing the game once again.
How to Fix WoW Something Went Wrong with a File?
Restart Your PC
A universal solution that works with a variety of different problems with a variety of different devices is to just restart the device in question, and it works a lot in this scenario as well. The probability of this solution working seems like a stretch at times, but it is much more effective than a lot of people would think.
So with all that being said, it's recommended that users try to restart their computer before they begin any further troubleshooting related research regarding the matter. Once the device has been successfully restarted, just try to get the update to begin once again and it should work without presenting any new error messages like this one.
End Any WoW Voice Proxy Task
Another common fix for this error that a lot of players have reported is to simply end any WoW voice proxies that may be running in the background. For some reason, these tend to interfere with new updates for World of Warcraft a lot, and simply disabling them, for the time being, is all it takes for said updates to be installed without any issues.
All you have to do is open up the task manager, which requires you to simultaneously press the ''Ctrl'', ''Alt'', and ''Del'' key on your keyboard. Once the task manager is up and running, locate any process which is related to WoW voice proxies and close them all. Once that is done, all you need to do is begin the update again and it should now work normally.
Delete Blizzard Cache Files
Deleting cache files that Blizzard-related applications have stored on your PC is a good option, as these can be corrupted and cause this problem whenever a new World of Warcraft update is released. Cache files aren't too important and only help boost the performance a little at times. Other than that, they aren't of too much use and deleting them will not result in players encountering issues of any kind.
Go to the official support pages of Blizzard through your preferred web browser and then check what steps you need to follow in order to complete the process of deleting these cache files. The steps are sometimes different depending on the device or OS in question, which is why we recommend you do some research to find the process for the specific device and operating system you're currently using.