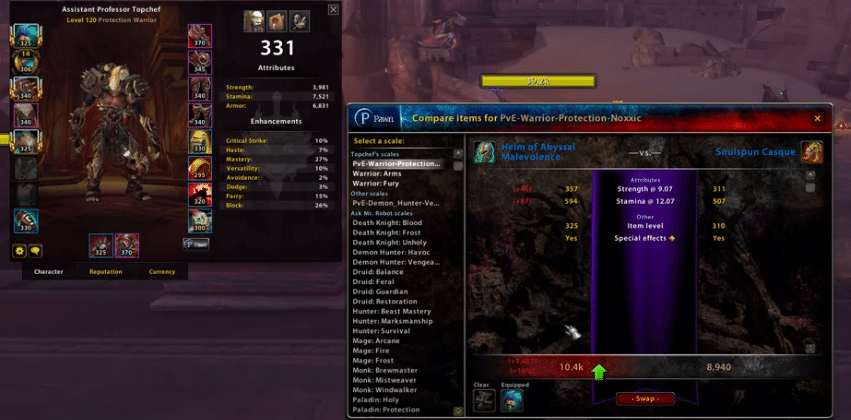 One of the simplest yet simultaneously one of the best features in WoW is the compare function. In games like these, there is a huge number of different items for players to use to their advantage and to strengthen their character. Managing and especially choosing between all of these can be tough at times. However, the shift compares feature in World of Warcraft makes this much easier.
Players can easily examine two items using shift to see which one offers better bonuses. While this feature is very useful, to say the least, it doesn't always work as intended. Here's what to do when you can't use shift compare in World of Warcraft.
How to Fix WoW Shift Compare Items Not Working?
Check Your Key Mappings
Patches and updates are the main culprits behind this issue that a lot of World of Warcraft players have faced over the days. To elaborate, there are many reported cases in which key mappings of a player's account are changed and they can't do things with a key which they'd usually be able to do. One example of this is the issue you're currently facing, as it could be that the compare function's key mapping has been changed to something other than shift.
The solution to the problem, in this case, is to just go into the game's settings and change the binding back to shift. There should be key bindings settings in the settings which you can also use to change the mapping of all the different actions. Use this to reset it back to shift compare and the function should now be working properly once again.
Change Overlay/Interface Settings
This problem with the compare feature in World of Warcraft can be caused by an overlay(s) that you might be using. These overlays that you're using could have a feature that is activated by pressing shift. When this is the case, said the feature will be used instead of the compare function, which won't work at all. You don't have to disable any overlay/interface being used.
Players can simply resolve the problem in this scenario by just changing some settings. Open up the in-game interface menu and then locate an option in the bottom left corner of the menu which should say ''Defaults''. Click on this and then apply it to all the settings so that the interface or overlay's features don't mess with the compare feature anymore and it works properly.
Delete All Add-Ons
Add-ons are known to cause this problem as well. Even when they aren't running on your device, add-ons can cause problems with the compare feature, which is why you need to ensure they're deleted for the function to work properly again. Once this is done, exit World of Warcraft if it is still running and then restart it to fix the problem. Make sure you disable add-on managers too as they can reinstall the add-ons after they've been deleted.